Campus News
Freshman Learn Dances From NW India
September 21, 2018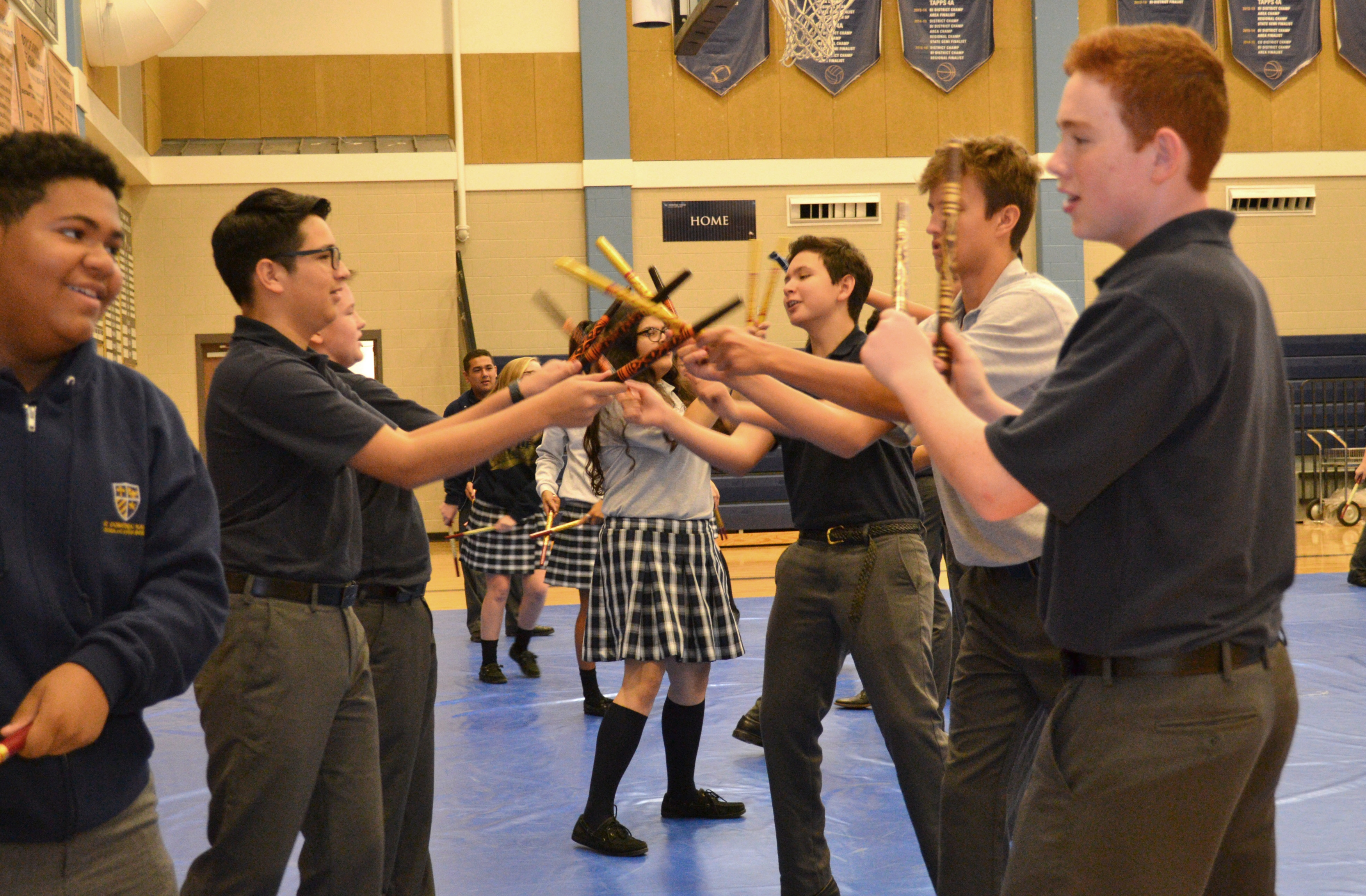 This week, freshman focused on learning two dance forms from the Northwest region of India: Garba and Dandia. Garba is a dance combination of claps and turns typically performed in a circle of people dancing together to drum beats. Dandia is a dance using sticks, that typically is performed in pairs or in circle formations.
These two dance forms are performed year-round for wedding and other celebrations,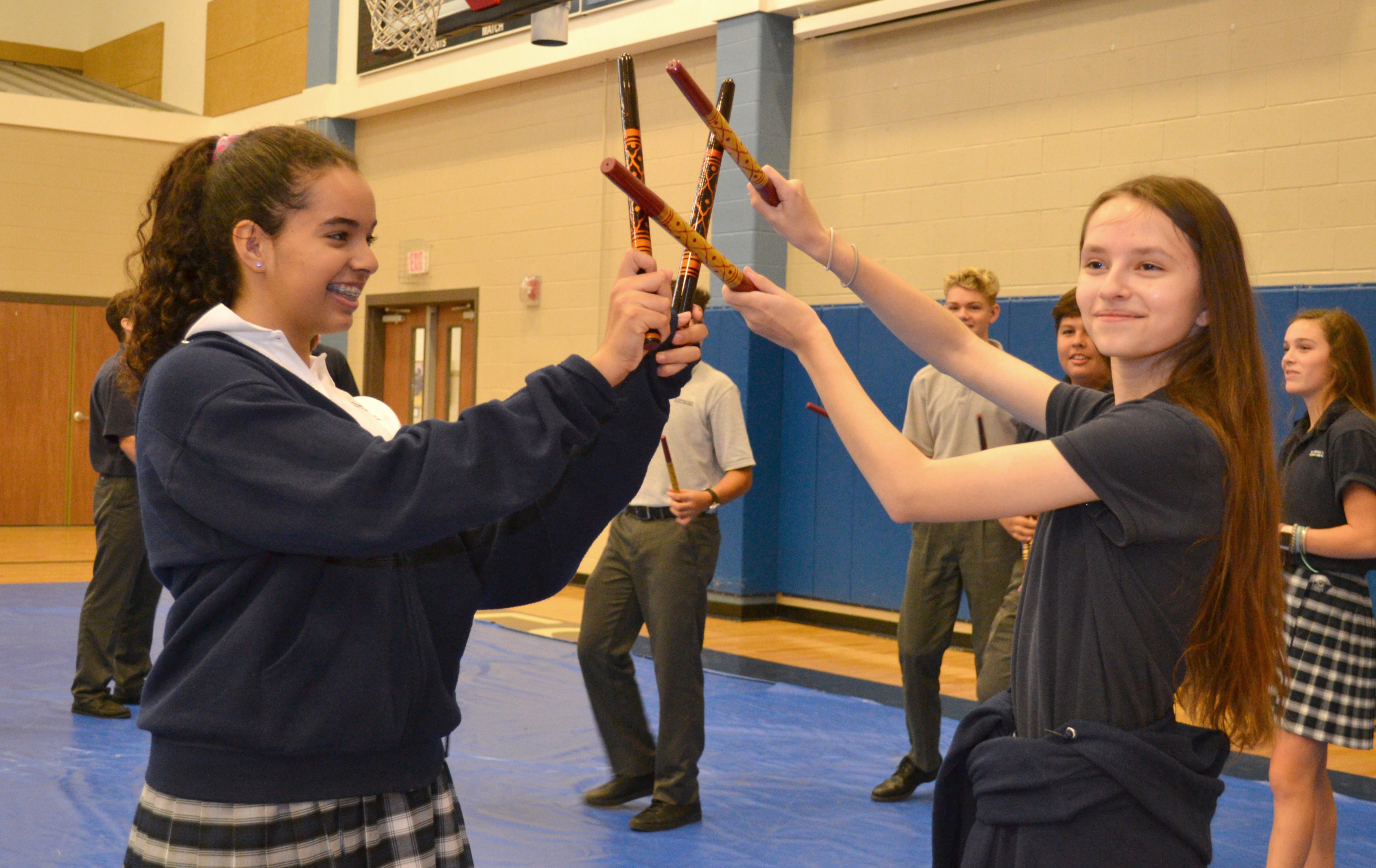 however the greatest number of people come together to dance these dance forms during the festival of Navratra.
This was an impactful cultural learning experience for our freshman students! Thank you to the Monsoon Dance Company and Sankara Eye Foundation for assisting with the workshop instruction, while bringing awarness to the work of both organizations.