Campus News
Creating Bible Stories In A Silhouette
September 11, 2018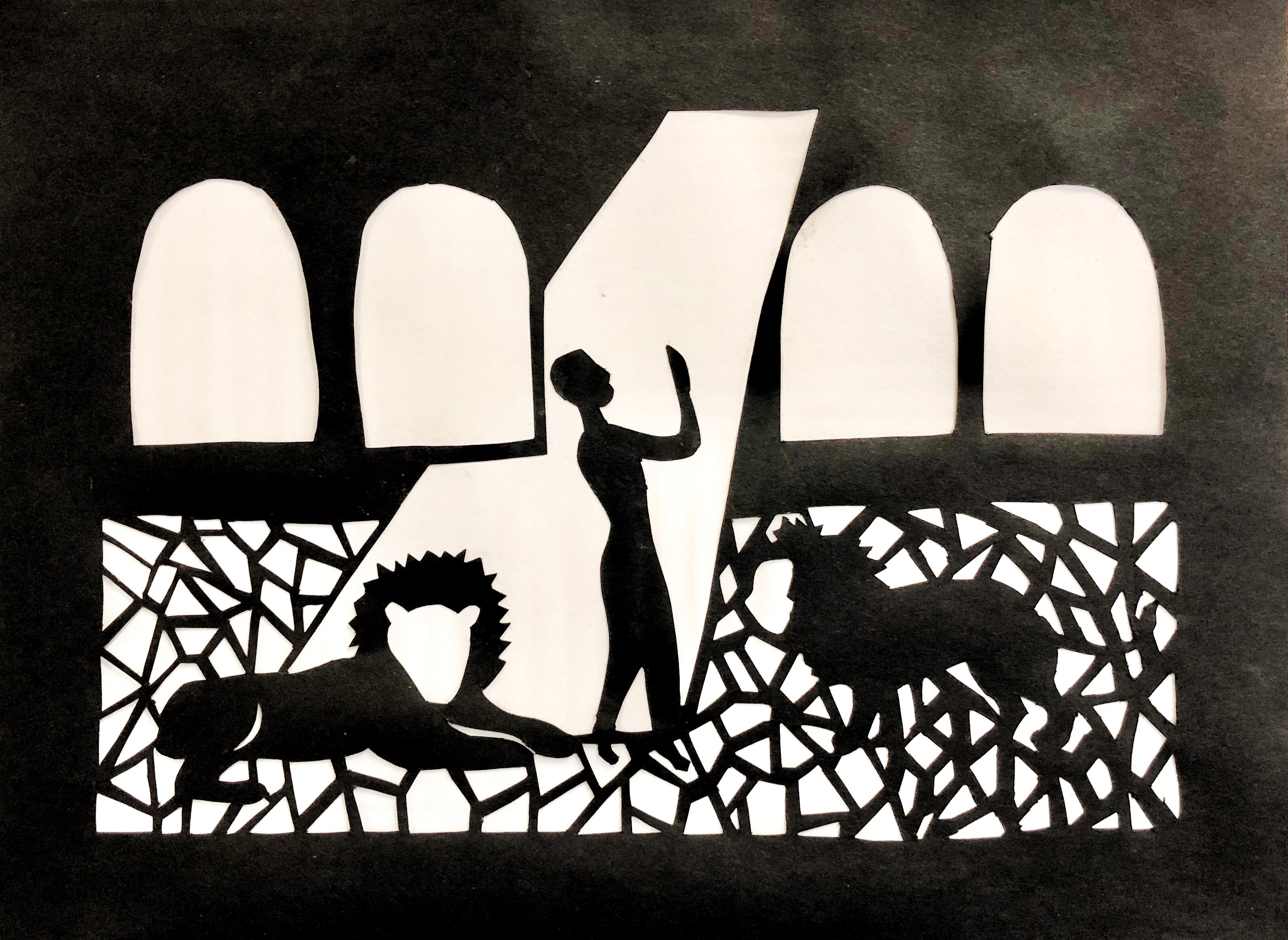 During the first two weeks of Art I, Savio students were introduced to Beatrice Coron - a French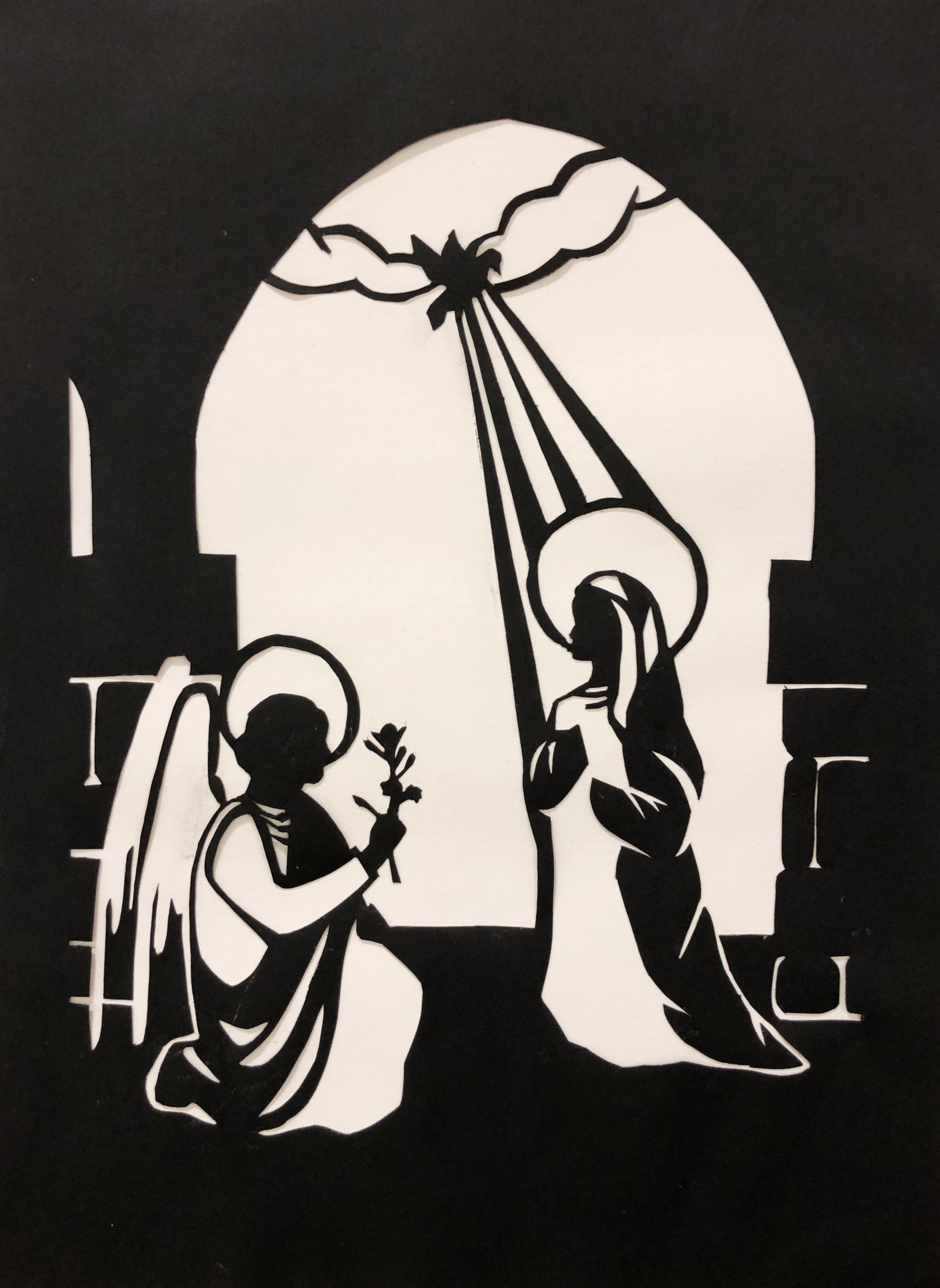 artist who specializes in paper cut stories. After watching her TED Talk and learning more about her work, the students were asked to choose a favorite bible story and illustrate it in a single silhouette image.
Students learned about drawing, how to create a work of art in a positive and negative space, and how to properly use X-acto knives. The final works of art resulted in pieces where the negative space was removed and everything else in the image remained connected to the original edge of the paper. The works of art are facinating to observe!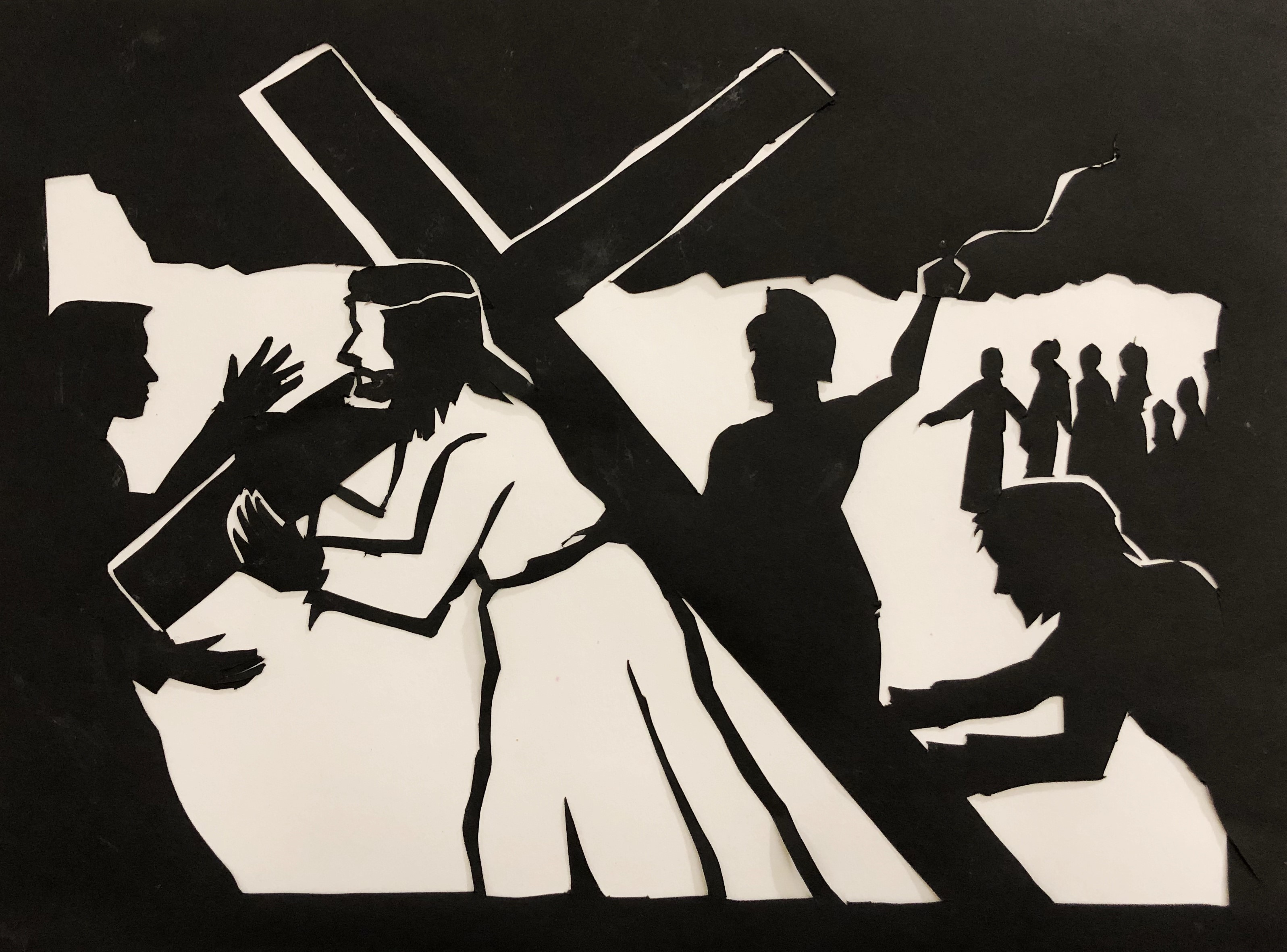 St. Dominic Savio Catholic High School is located in northwest Austin, Texas, in an active and thriving community. Savio is a college preparatory school, to prepare young men and women to become faith-filled, visionary and inspirational leaders in service to the Church and the world. St. Dominic Savio offers a faith experience that encourages students to reach their full potential as caring, conscientious, and moral servant leaders. The vision is "Forming Servant Leaders in the Image of Christ." For any questions please contact the Director of Communications, Mrs. Cristina Almanza, by email calmanza@saviochs.org.​​​​​​​