Campus News
Savio Baseball Hosts last Home game
April 25, 2018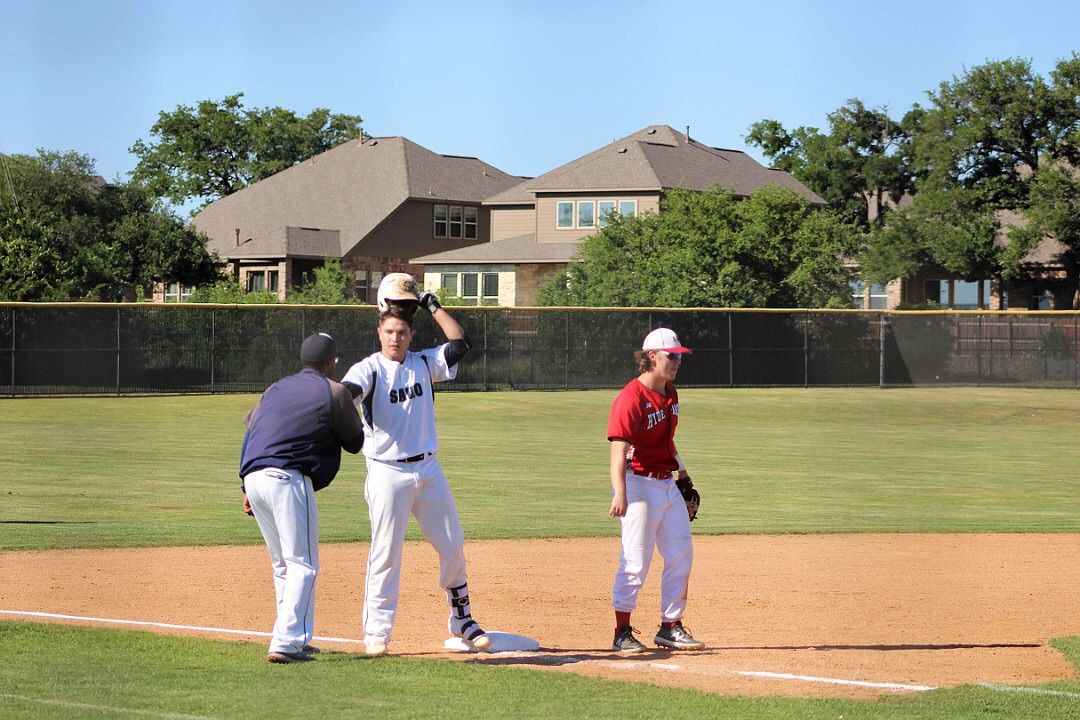 On Monday, April 23, the Savio Eagles baseball team hosted the Hyde Park Panthers in a conference rematch. Senior Brandon White started the game pitching for the Eagles with sophomore Gage Nusbaum and freshman Tucker Martinez coming in to finish the effort. Junior Nic Bianchi recorded two put-outs at home plate with a couple of outstanding throws from left field. White sparked the offense with a stand-up triple to the center field fence. The Eagles rallied in the bottom of the 7th inning but fell short, losing to the Panthers 8-6.
The Eagles will travel to St. Michael's on Wednesday, April 25, for a 7:00 PM start against the Crusaders. On Friday, April 27, the Eagles will finish the season with a rematch at Hyde Park, also starting at 7:00 PM.
Thank you for supporting Savio baseball this season! Go Eagles!