Campus News
Savio Hosts District Tennis Tournament
April 10, 2018
This year's TAPPS 5A District 2 tennis tournament has come and gone, but not without it's share of stunning matches and memorable moments.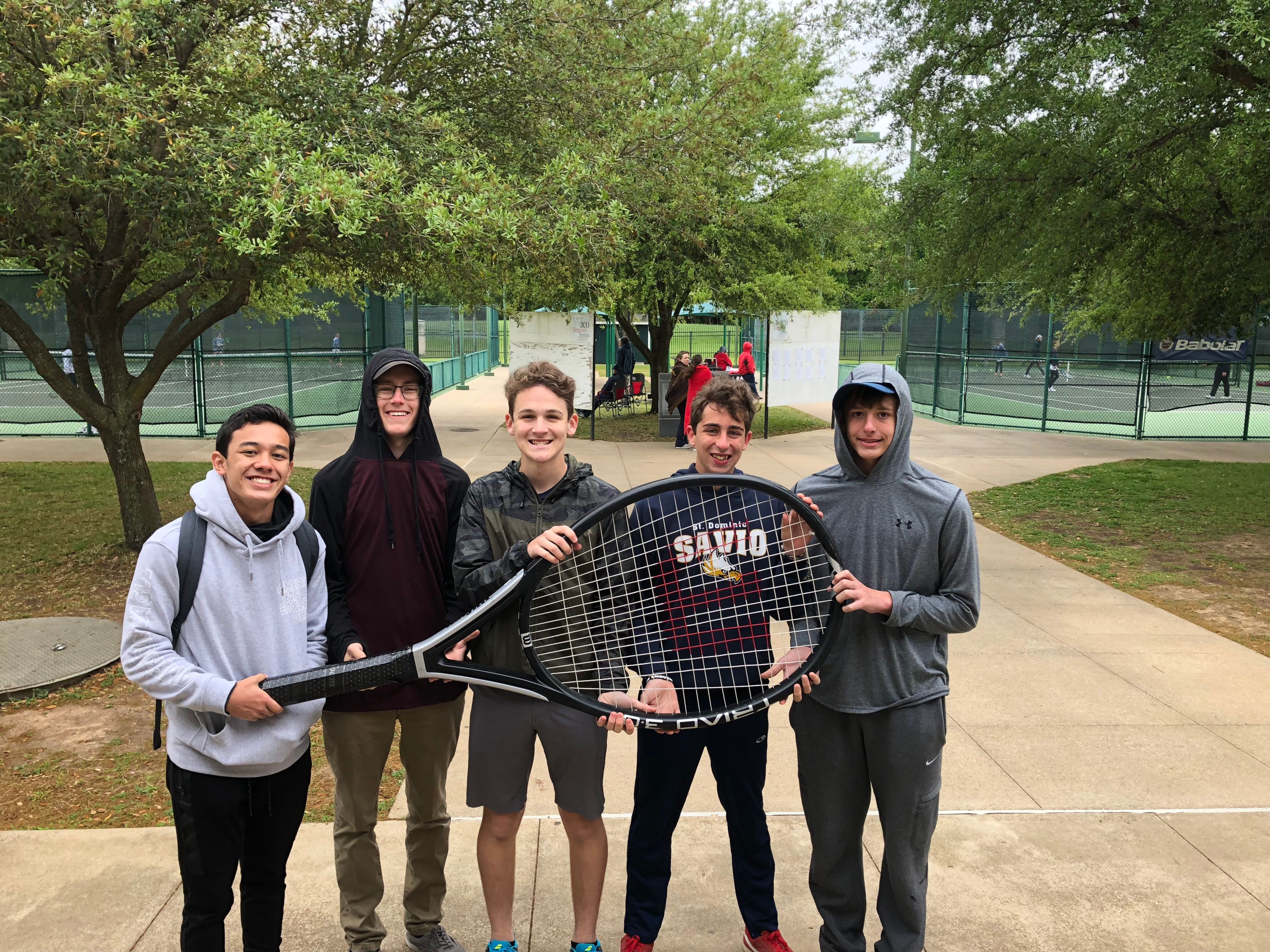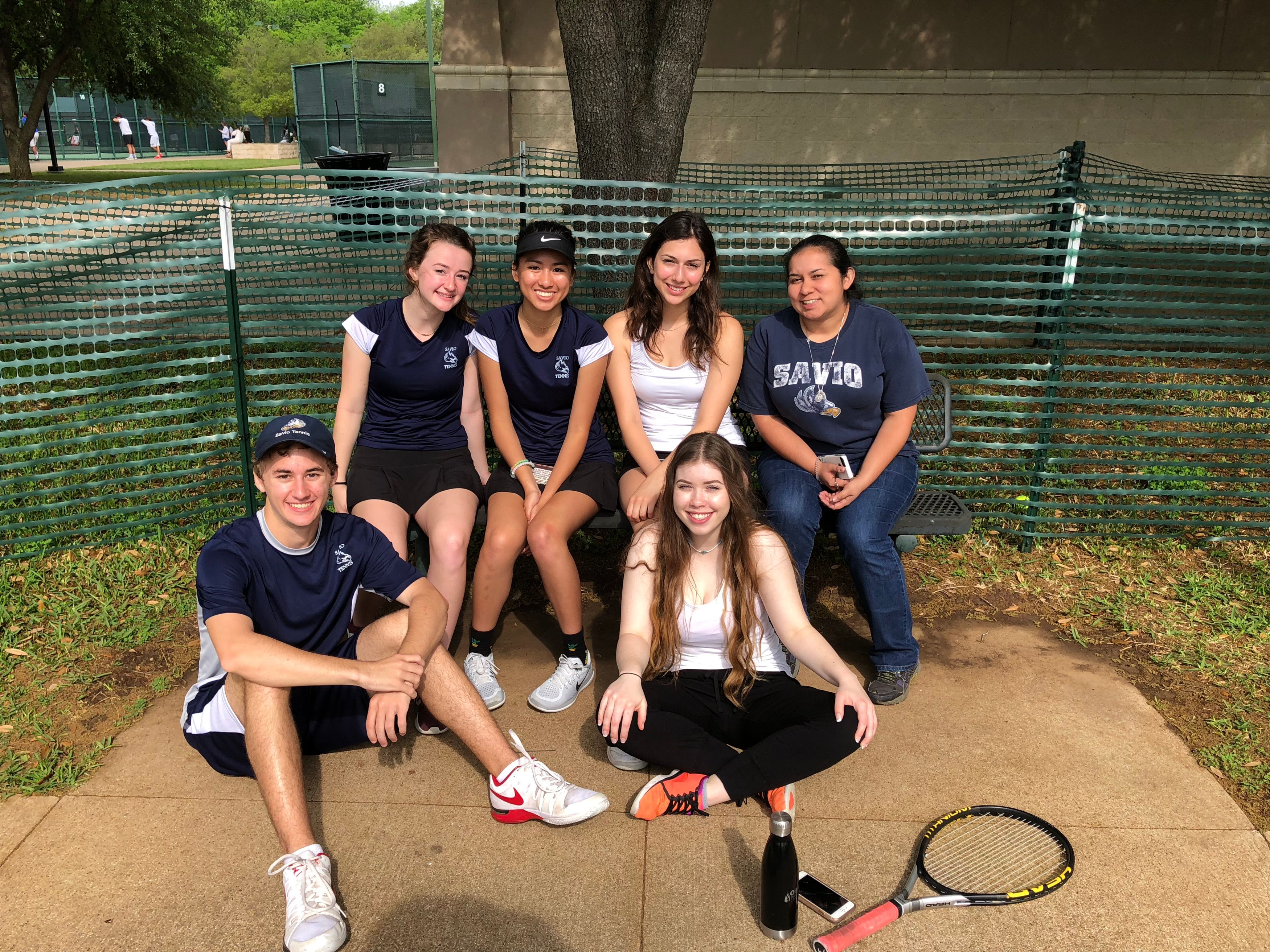 The tournament was hosted by St. Dominic Savio's head tennis coach, Garrett Pekar, along with help from the athletic directors Crystal Clark and Orlando Florez at the Waco Regional Tennis Center on April 6-7. On the first day of match play, the sun was shining and players were feeling toasty on the courts, but a storm and cold front had blown through the area on Friday night making Saturday's matches much colder and windier affairs than the day prior. It took determination for the players to battle the elements as well as the opponents and leave victorious on the second day.
Fabian Yanez, freshman, and Trevor Staebel, senior, represented the Eagles in boys' singles. Yanez narrowly lost his first round in a three-set match, and then won one round in consolation before he was knocked out of the tournament. In boys' doubles, senior players Connor Woods and Pedro Untalan faced some of the top teams in the tournament and fought hard to make the competitions close.
Tulan Le, senior, and Abigail Staebel, sophomore, played girls' singles for Savio, but again went toe-to-toe against tough competition and lost to several strong players. In girls' doubles however, Blaise De Oliveira, senior, and Izabella LaPointe, junior, won their first match with ease, showing good sportsmanship and teamwork along the way. In the next round though, they played the defending district and state champions from St. Michael's Catholic Academy and were not able to beat them.
Isabel Helal, junior, and Savanah Miller, freshman, showed the most chemistry during the tournament and came away with the most wins for the Eagles. The girls defeated Hyde Park's team of Larkham and Owens 6-0, 6-3 in the first round. Next, they faced the eventual silver medalists Robbins and Donnelly from Regents. Helal and Miller took a game off of the duo, but were unable to beat them this time. In the consolation bracket, the girls made quick work of teams from Regents School and Grapevine Faith Academy to win consolation. Helal and Miller were given a chance to playback the fourth place team for a chance to qualify for the state championships of TAPPS, and fought out a close match in the cold on Saturday. After splitting sets with St. Michael's Thweatt and Rangel-Medina, the girls narrowly lost the match 6-4, 6-7, 6-2. Congratulations to Isabel and Savanah for earning fifth place and becoming the state alternates.
The tournament was a great event overall, and it was inspiring to see the players' hard work help them through some close matches. The Eagles Tennis team has one more match to go for the season against Regents School on April 13.