Campus News
Savio Computer Science Team wins 2nd at HP Code Wars
March 09, 2018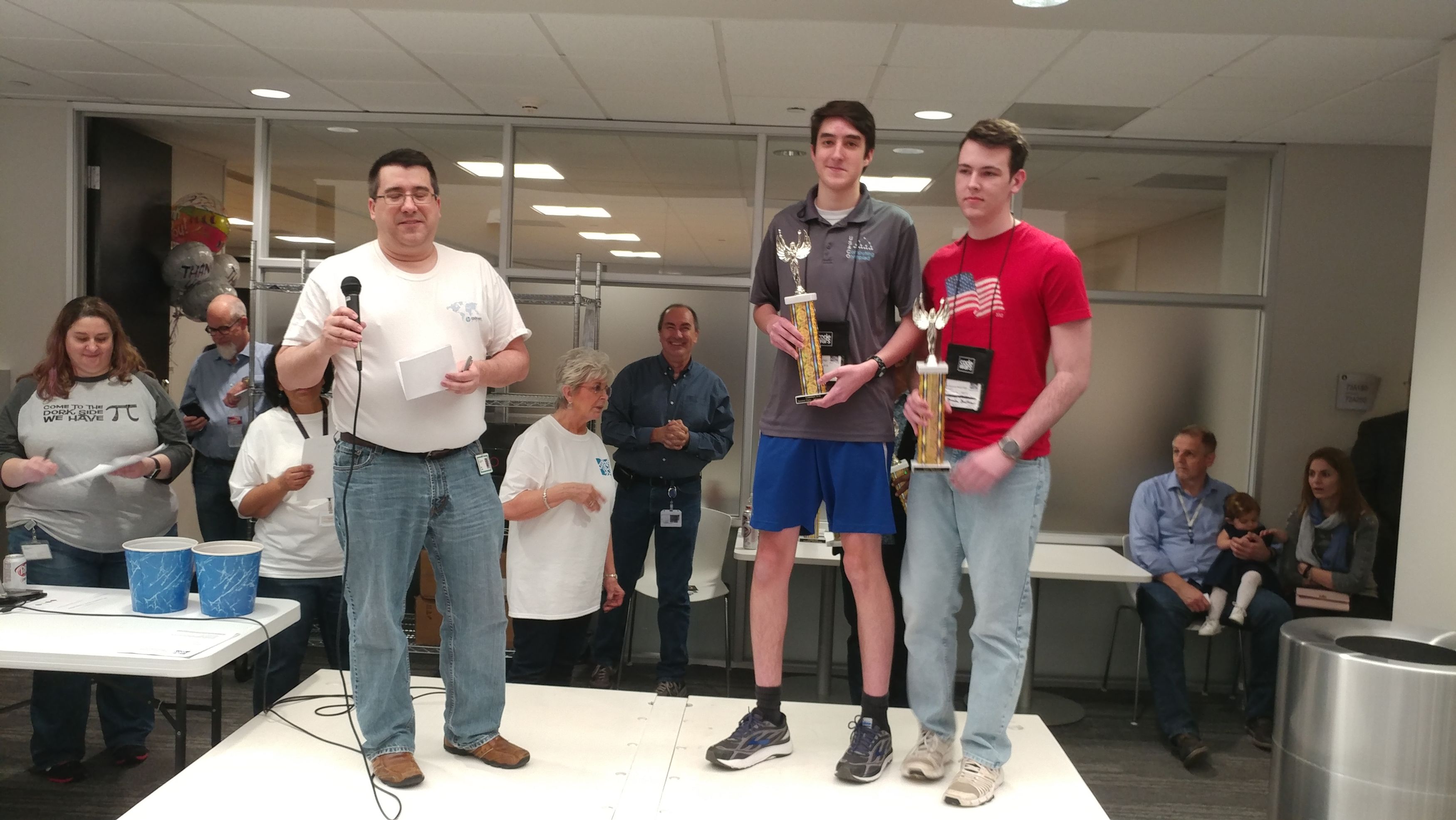 Over 300 teams and 800 students from across the state (and some from outside Texas) competed in this year's version of Hewlett Packard's Code Wars. The event was staged at the HP campus in Houston among a large number of high tech employees, local celebrities, and the top schools from Dallas to Houston. HP Code Wars is arguably the biggest event of the year as many teams come dressed in costumes, and rock music blares during the entire three hours of the programming competition while students attempt to solve 23 challenges.
St. Dominic Savio was represented by Brandon Boettcher and Jonathan Shoemaker. When the music stopped after three hours, Savio had earned second overall, getting beat by Richardson High school of Dallas, but holding off Clements, Plano West, Cyprus Woods, and Texas Academy of Math and Science (TAMS) - along with many of the biggest and well known high schools in the state. It was a great showing for our small school and the team took home individual and team trophies along with a variety of merchandise from HP.
At the same time the competition occurred in Houston, the same problems were being used in competitions around the country including Colorado, California, and even Barcelona Spain. Even including these results, Savio was still the second ranked team overall.