Campus News
Savio Cheer Team Volunteers at Buddy Walk
October 26, 2017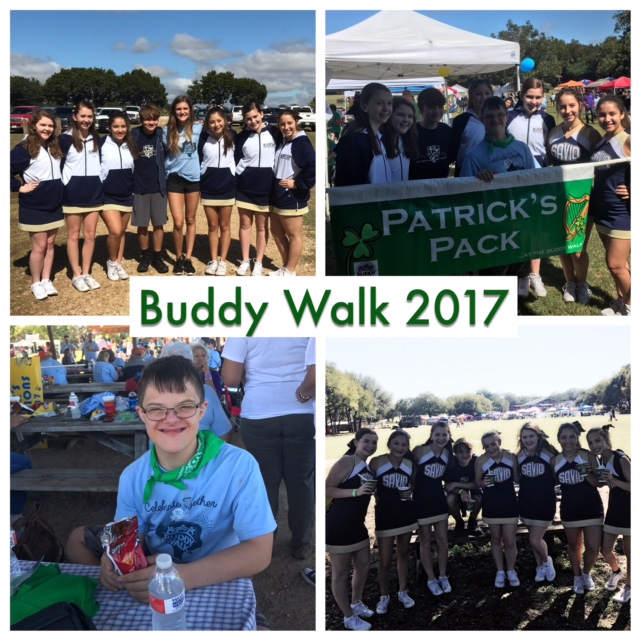 The Savio Cheer Team volunteered at the annual Buddy Walk® in Georgetown on Sunday, Oct 22. The Buddy Walk® was developed by the National Down Syndrome Society in 1995 to celebrate Down Syndrome Awareness Month in October and to promote acceptance and inclusion of people with Down syndrome.
As Savio parent Robert Neill shared with us, "Patrick, of Patrick's Pack, is the grandson of Frank Bradley. Frank was one of the earliest advocates and supporters of Savio. Beyond significant monetary support, he put in 100s of hours as a key part of the formation and construction of the school. I like to say that if it were not for Frank and a few others like him, there would be no Savio today. "
One of only two cheer teams in attendance, the Savio team cheered on the walkers and supporters, danced with many new friends to DJ music, visited with Patrick and his family and represented Savio well by being Christ's light.
This Buddy Walk tradition has been an annual blessing for the entire cheer family and our cheerleaders and mascot seek to return the blessing to the attendees every year.