Campus News
Savio Finance Class Visits Charles Schwab
October 19, 2017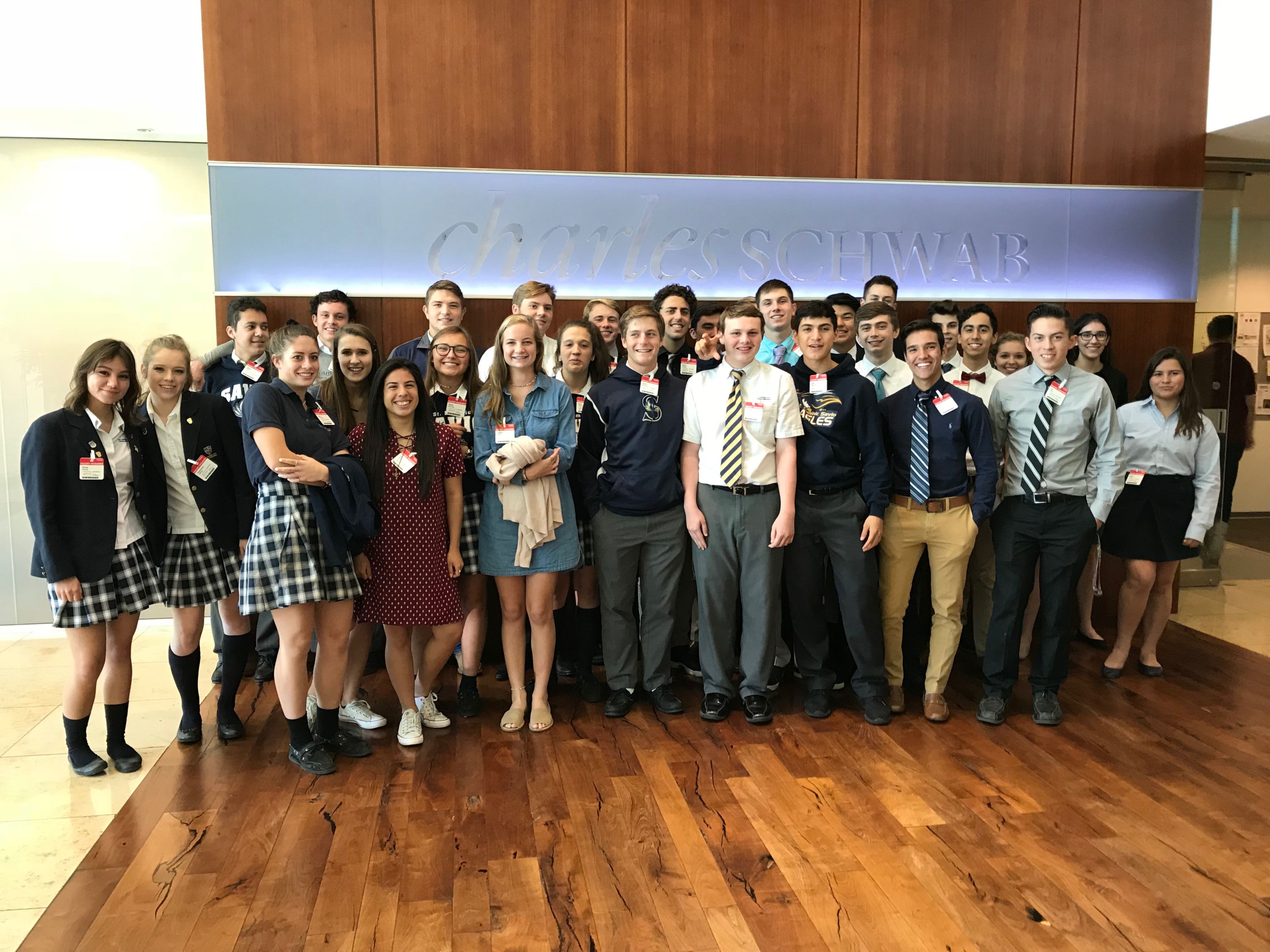 This past week, the Personal Finance class taught by Mr. Brad Cake, traveled to Charles Schwab to learn more about saving and investing money. The class learned about the philosophy of the firm and how they emphasize prioritizing the needs of their clients'. This customer-oriented mission corresponds with our school's mission to form servant leaders. This was a great learning opportunity for our students who may be interested in pursuing the finance field in the future.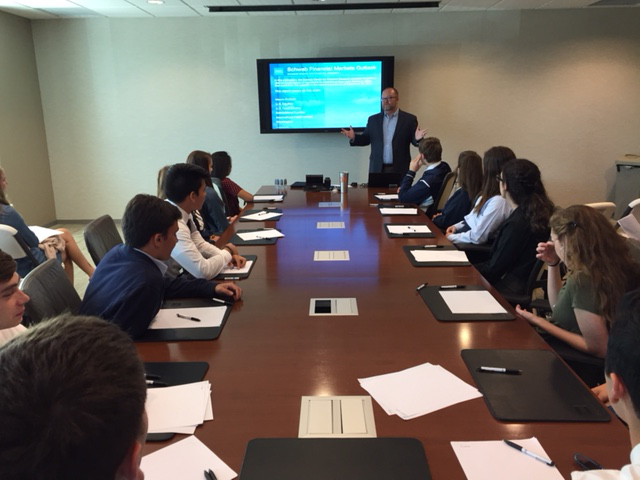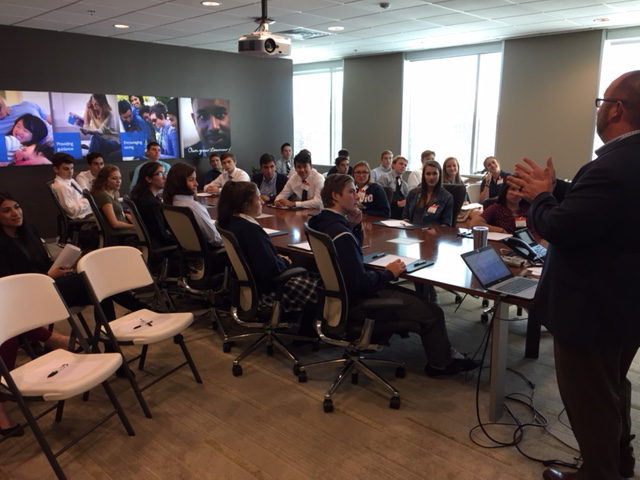 Students heard from experts about investing and market outlooks, spending priorities, and the fundamentals of saving money and preparing for the future.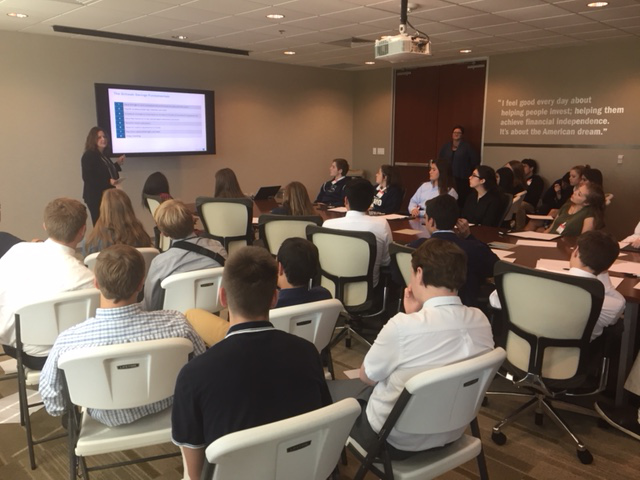 Lastly, students were able to hear from young Schwab professionals and interns about career and internship opportunities at Charles Schwab.
This unique opportunity allowed our students to learn more about financial management and allowed them to interact with business professionals in a formal setting as they prepare for college and beyond.
A special thank you to Mr. Chris Nusbaum for organizing this Savio visit to Charles Schwab, and for being such a wonderful host!