Campus News
Buy A Commemorative Brick Today!
May 24, 2017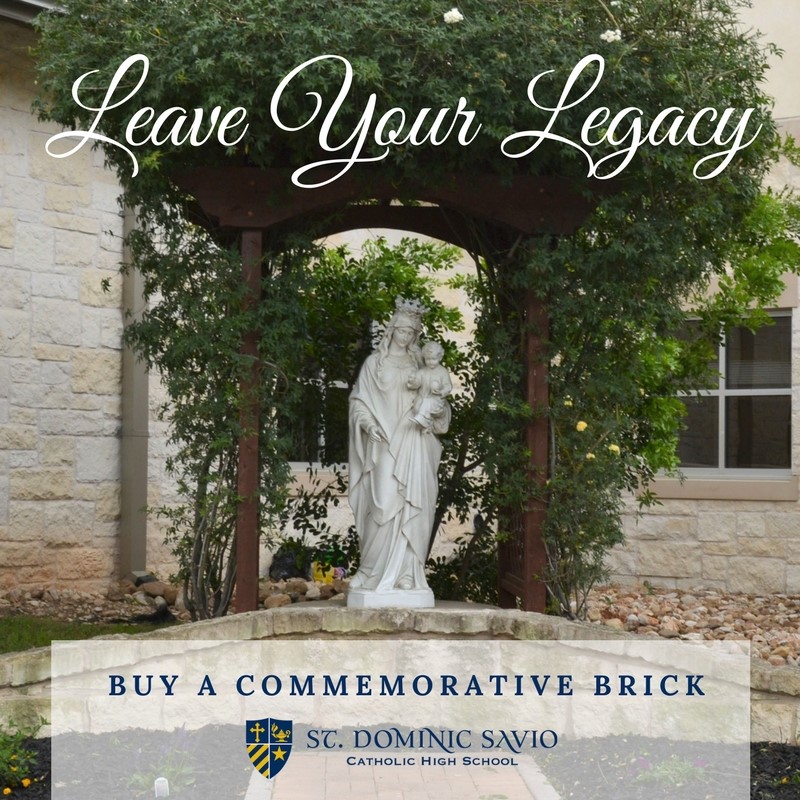 Commemorative bricks are now available for purchase by friends, family, and Alumni, who want to leave their legacy. Each brick can be purchased for $100.00. All proceeds will go towards future Alumni gatherings.
Bricks can be engraved in memoriam of a family member, friend, name of a club, or student that has attended Savio.
Please contact Mrs. Almanza for any questions: calmanza@saviochs.org.
Please drop off the form and cash or check payment, with your Order Form to the Savio Front Office or pay by Credit Card HERE by June 1, 2017.