Campus News
The Gentle Giant: Nicholas Butler, State Tennis Qualifier
April 21, 2017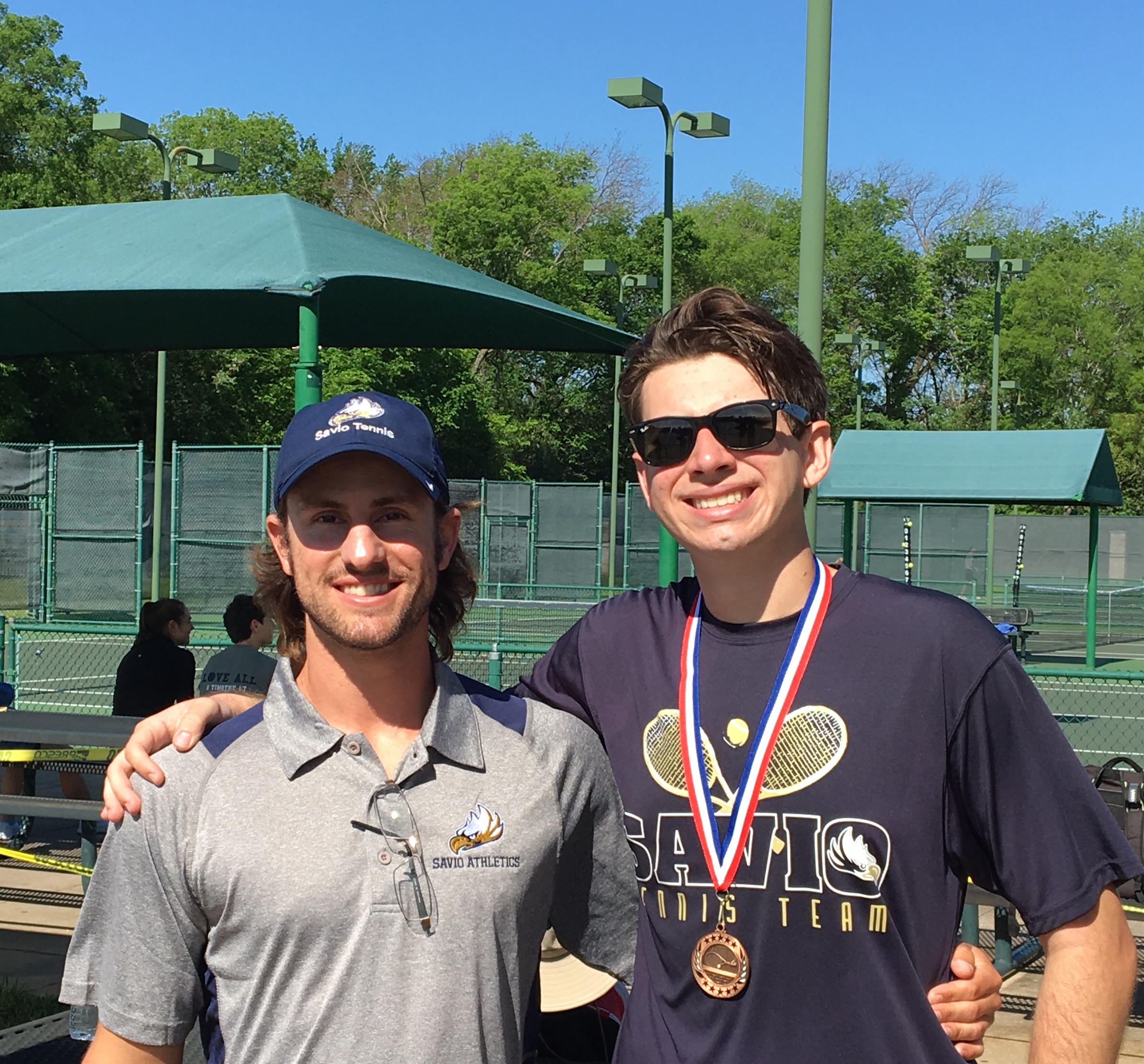 Coach Garrett Pekar with Nicholas Butler
Nicholas Butler was never very easy to hide on the tennis court. As a freshman, he already towered over the seniors on St. Dominic Savio's tennis team; you would have thought he got lost on the way to basketball practice. Butler was a carefree freshman who could always be found sporting Stevie Wonder sunglasses on the court with a smile. Over his four years playing tennis for Savio however, his intensity in training and dedication to his teammates has grown leaps and bounds. With an approach of consistent practice over time, Butler has cemented his place among the Savio State Qualifiers.
After winning first place in the district tennis tournament in 2016, Butler played in the state tournament for his first time with partner, Peter Spangler. The two dominated at district, and though they didn't win state, they were easily the strongest boys' doubles team Savio has ever fielded.
He made a goal after playing doubles for three years though, that in his senior year, he wanted to play singles. Butler increased the intensity of his training during the off season to make the jump from doubles to singles, and all his extra work paid off this year.
Butler won fourth place at this year's district tournament with some very close matches. Our district was larger than it had been in the past, with eight schools total instead of four, but Butler still found a way to come through the singles bracket as a medalist and qualify for the state tournament.
This year, state was held at the Waco Regional Tennis Center on April 13-14. Butler played Michael Barsky of Emerson High School first round. Butler won the first game of the match convincingly to take a 1-0 lead, but then Barsky turned up the heat. Butler battled injury in the week leading up to the match and during his match against Barsky, his muscle strain only worsened. Though he was in pain hitting backhands on his left side, Butler never complained and fought honorably to the finish. Barsky won the match 6-1, 6-0 and went on to win the state tournament for his second time.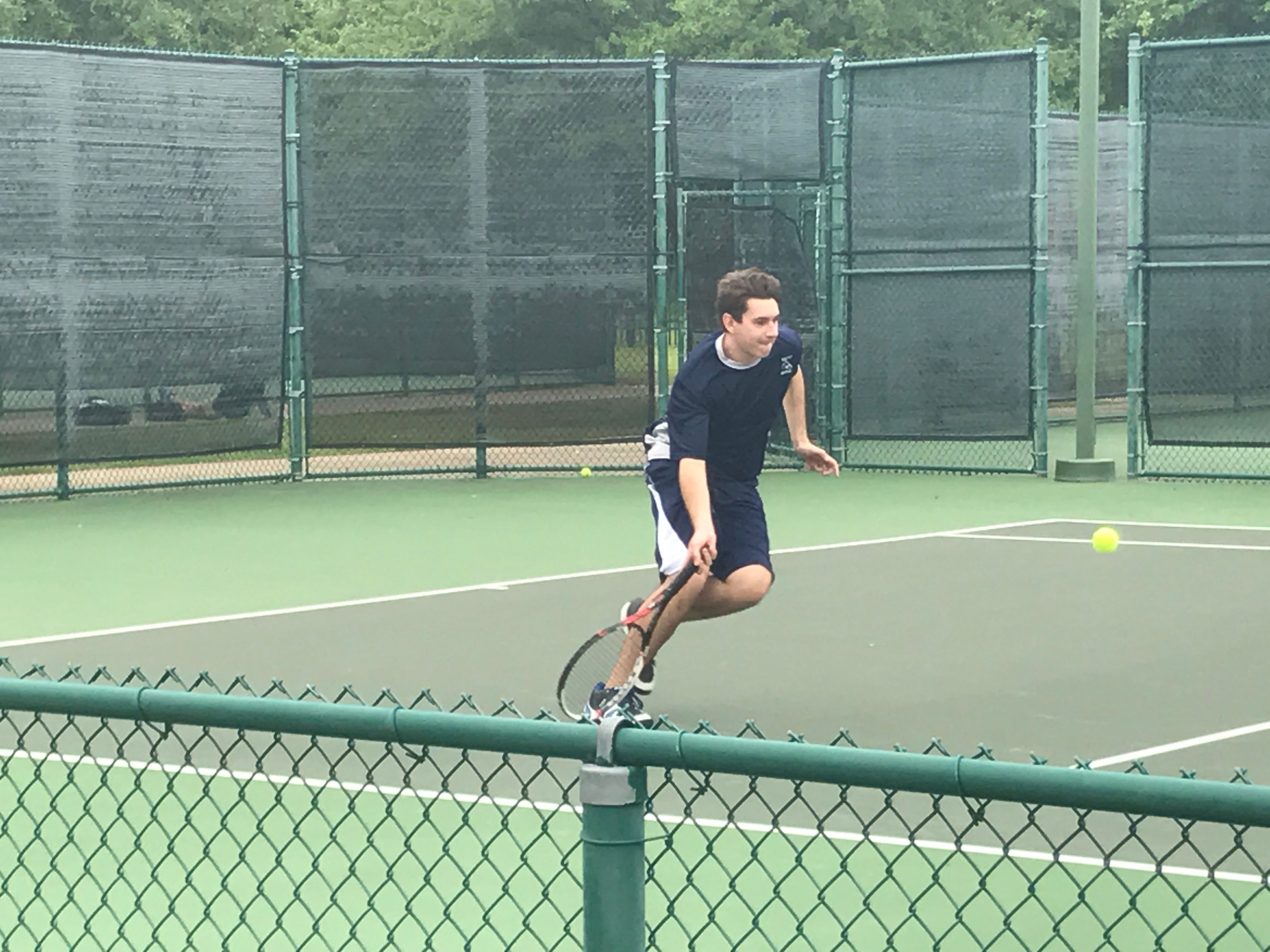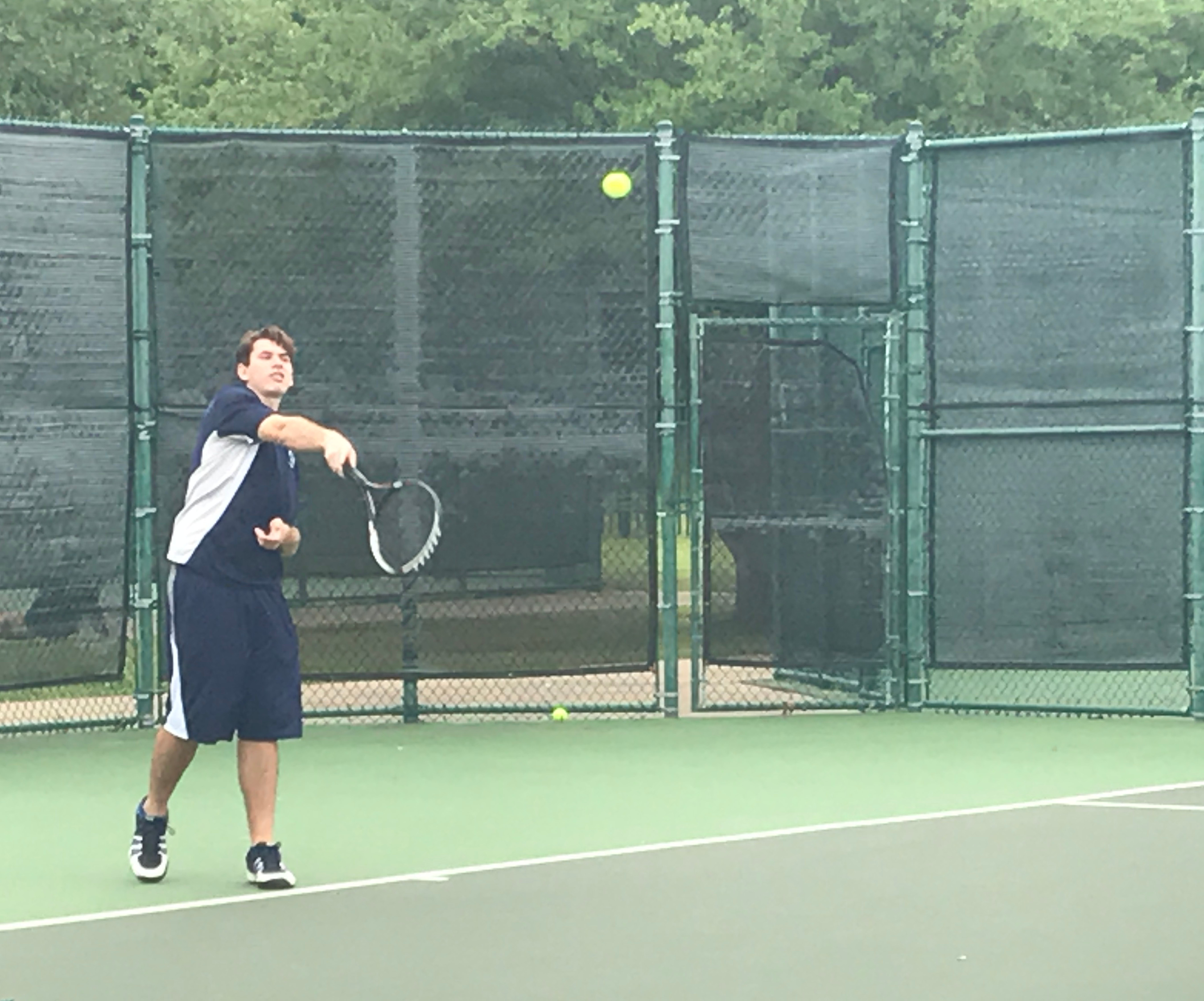 Not only did Butler show great sportsmanship in the final match of his high school career, but he earned a place in eagles tennis history because of it. Butler is the only player at Savio to have qualified for state twice in separate divisions. To switch from doubles to singles is not an easy thing to do for any player. His intensity on court has increased enormously over the years, with his footwork, consistency, serve, and mental toughness all helping him reach his goal of qualifying for state in singles.
Butler has been a leader for the team, and it will be hard to watch him graduate this year, but it will be exciting to see the next step as he chooses a college from the many that would be lucky to have him.
Congratulations to Nick on an excellent year and tennis career!