Campus News
Savio boys soccer: TAPPS All-District and All-State Boys Soccer Awards Announced
March 24, 2017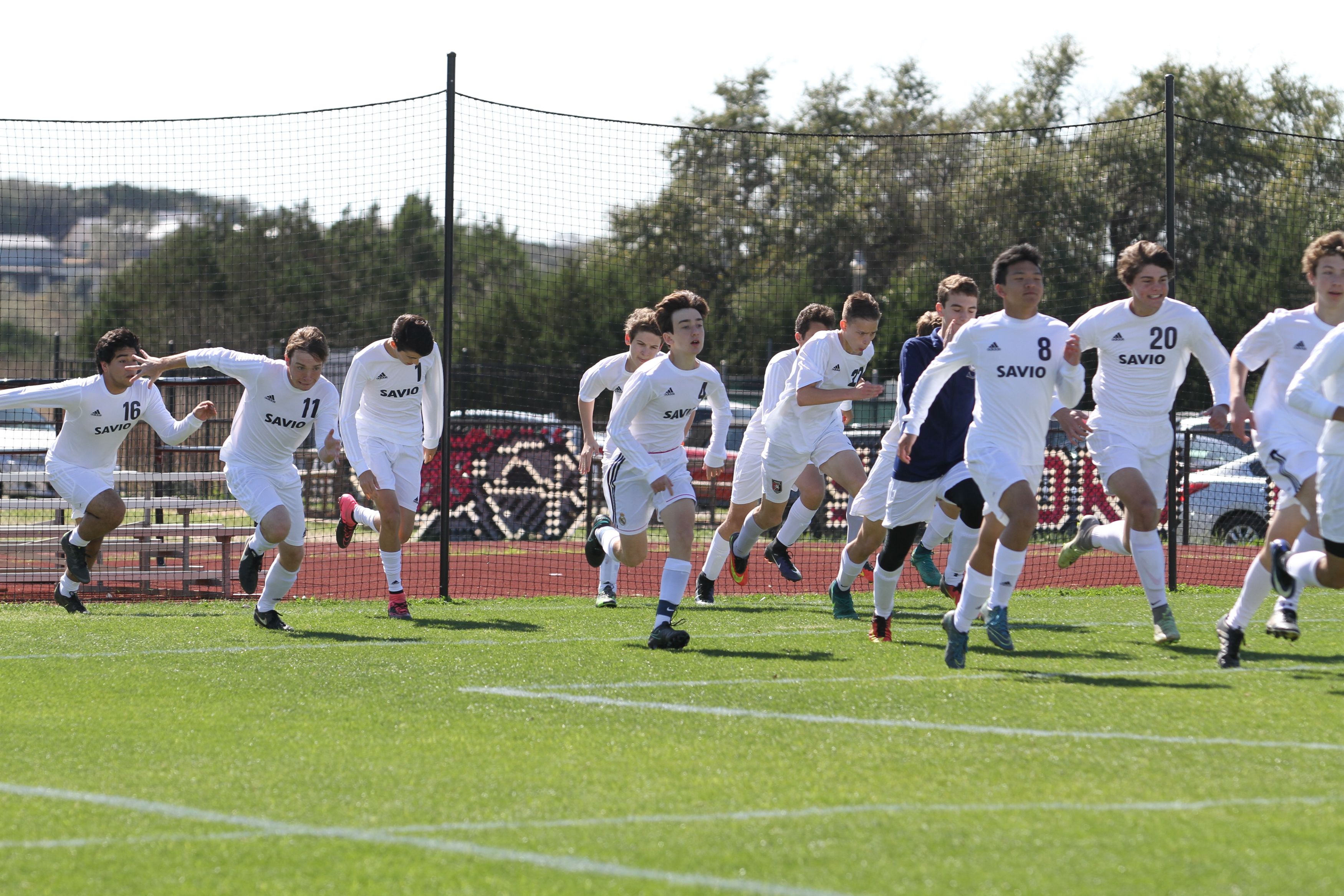 All-State and All-District are post-season awards presented by TAPPS (Texas Association of Private and Parochial Schools) in all divisions of every sport. TAPPS is the state athletic association of private and parochial schools that Savio belongs to. Coaches from every TAPPS school nominate their individual athletes from their teams that they believe deserve recognition. Recently, TAPPS held All-State and All-District meetings allowing coaches to select certain players to first team, second team, or honorable mention based on their season performances and season-ending statistics.
Congratulations to the following St. Dominic Savio Catholic High School soccer players who were elected by the opposing coaches for All-District honors. Five Savio seniors, who helped lead Savio through this record breaking season with an undefeated record in district play for the first time, made first team All-District:
Santiago Sustaeta (Offense)
Cian McGetrick (Midfield)
Preston Noonan (Midfield)
Patrick Miles (Defense)
Cory Cady (Goalie). Along with the Savio defense, Cory set multiple goal keeping school records this season as well.
Freshman Nathan French, with 17 goals during the season, was also selected as All-District, and voted top offensive player in the District, and was also selected as Honorable Mention All-State.
Junior Kyle Gonsalvez, Freshman Brendan Mazzurana, and Seniors Mitch Romero and Cameron Henry were selected to second team All-District. Christopher Gonzales, Joseph Figliozzi and Luc Nguyen were selected as Honorable Mention All-District.
TAPPS also honors junior and senior athletes who have demonstrated both athletic and academic (3.5 grade point or higher) excellence in their sport through the Academic All State award. Savio had five student athletes selected for this award among the boys soccer team:
Seniors: Cameron Henry, Cian McGetrick, Mitchell Romero, and Patrick Miles
as well as Junior: Kyle Gonsalvez.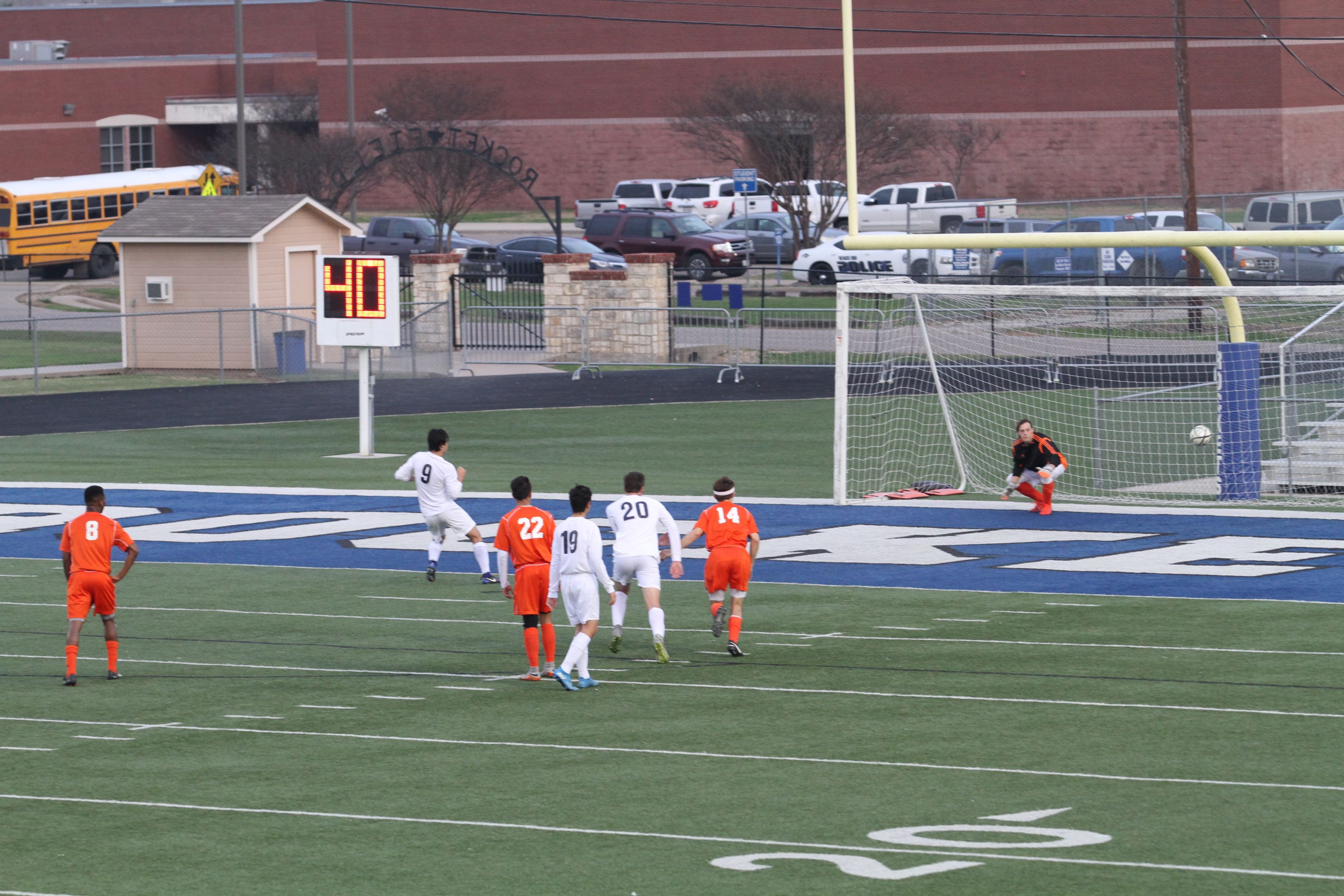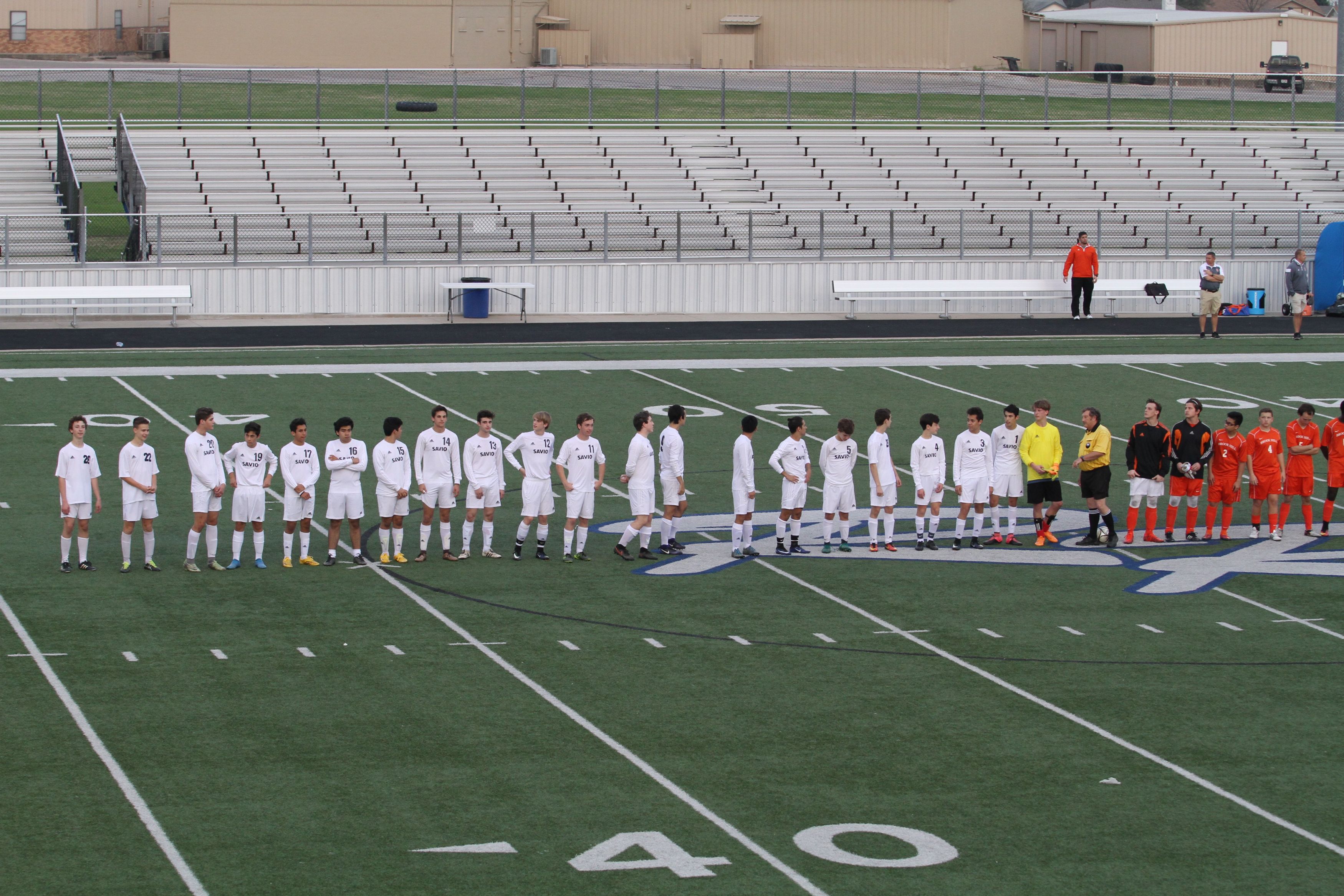 Congratulations to the recipients on these well deserved honors, and to the whole Savio Boys Soccer team for a fantastic season, their best ever.
Go Eagles!