Campus News
Crush Week: Forming Healthy Relationships
February 15, 2017
This week, Savio is celebrating Crush Week to promote healthy relationships as our students grow closer to choosing their paths after High School.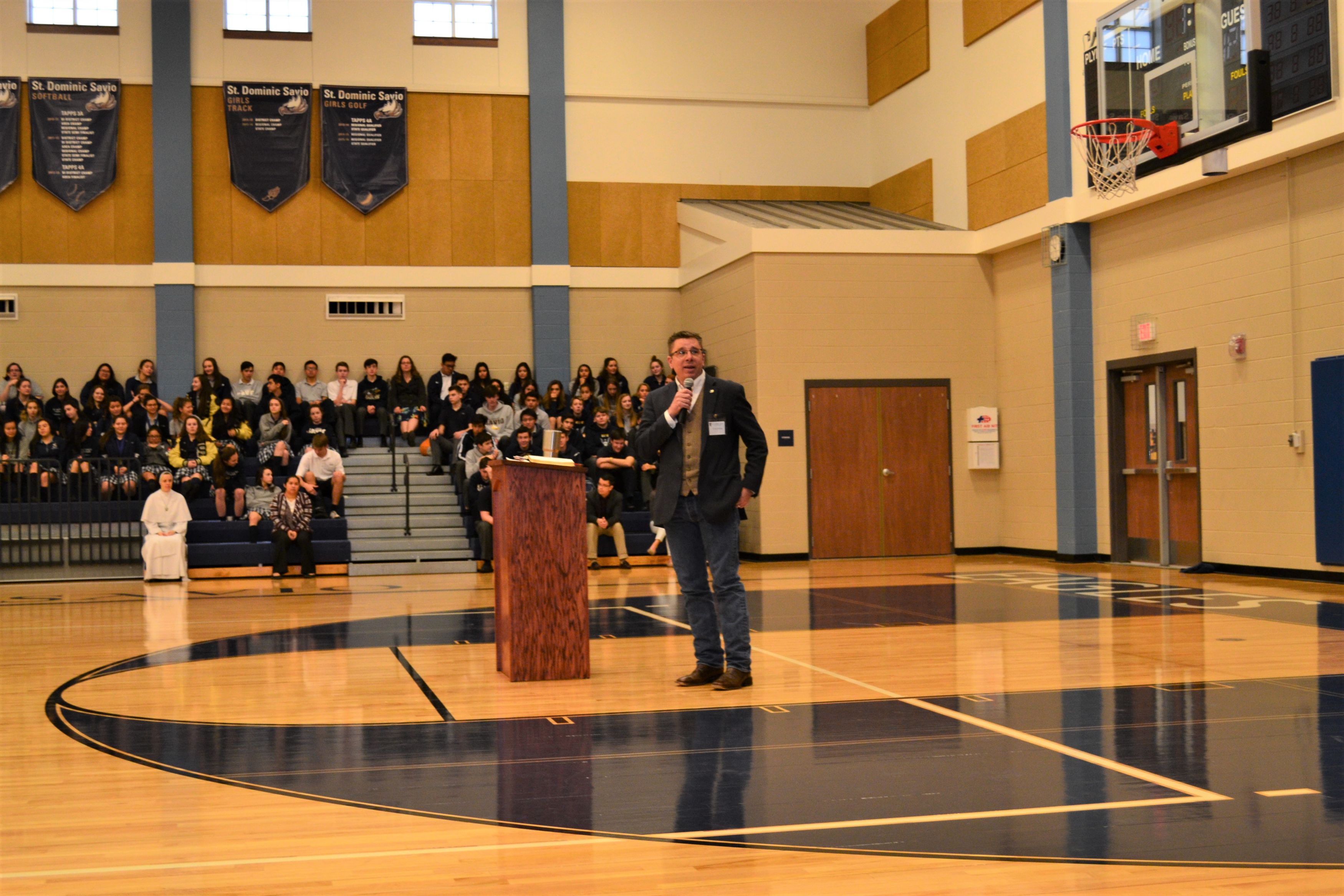 On Monday, Chris Sperling, a licensed Marriage and Family Therapist at The Intuitus Group, gave a presentation to educate our students on what it means to have healthy, Godly, relationships in all aspects of their lives: from sports, to classes, to friends and family. Mr. Sperling referenced the book of Tobit throughout his presentation to inspire students to pray about what God has in store for their lives through the people they know. Mr. Sperling also challenged the students to work on their relationships and friendships to focus on the needs others may have rather than focusing on themselves.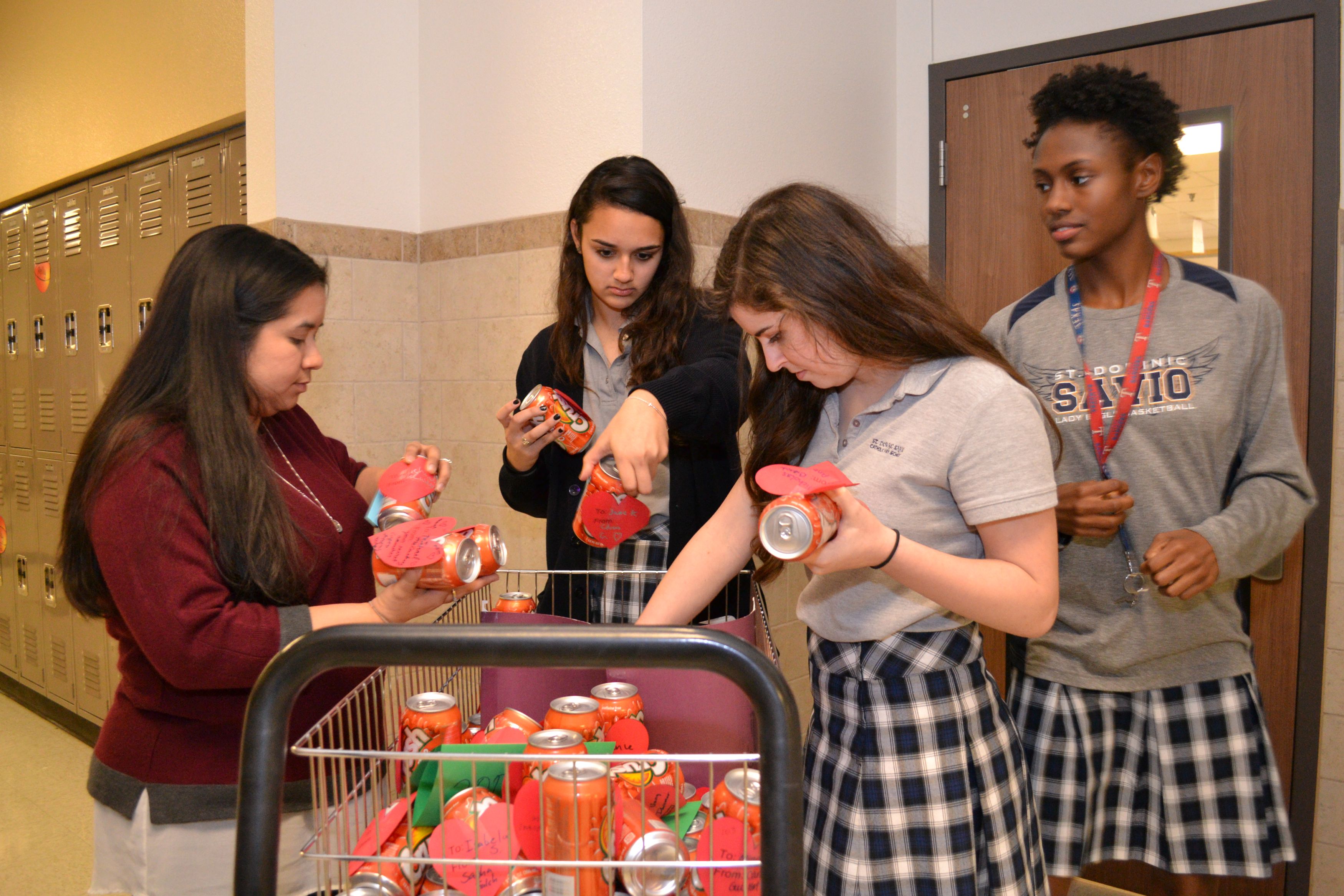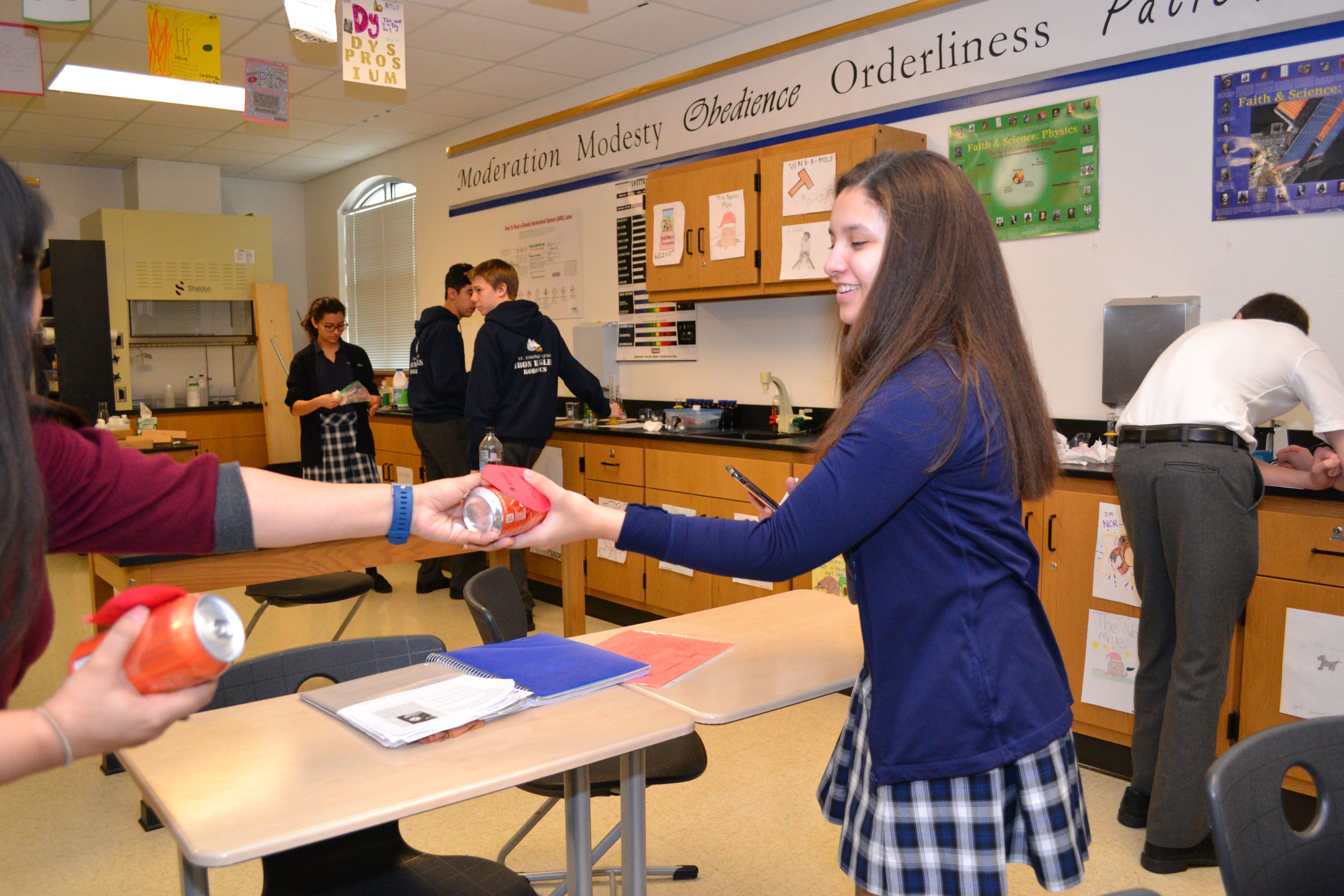 On Tuesday, St. Valentine's Day, faculty and students passed out Crush sodas to those that received one from another student. Students could pay $1.00 to arrange for a Crush soda to be distributed to a classmate or choose to pay $2.00 to keep the gift of their Crush soda anonymous. All proceeds of the Crush sodas go toward lowering the cost of Prom.