Campus News
Savio Students Support School Choice at State Capitol
January 26, 2017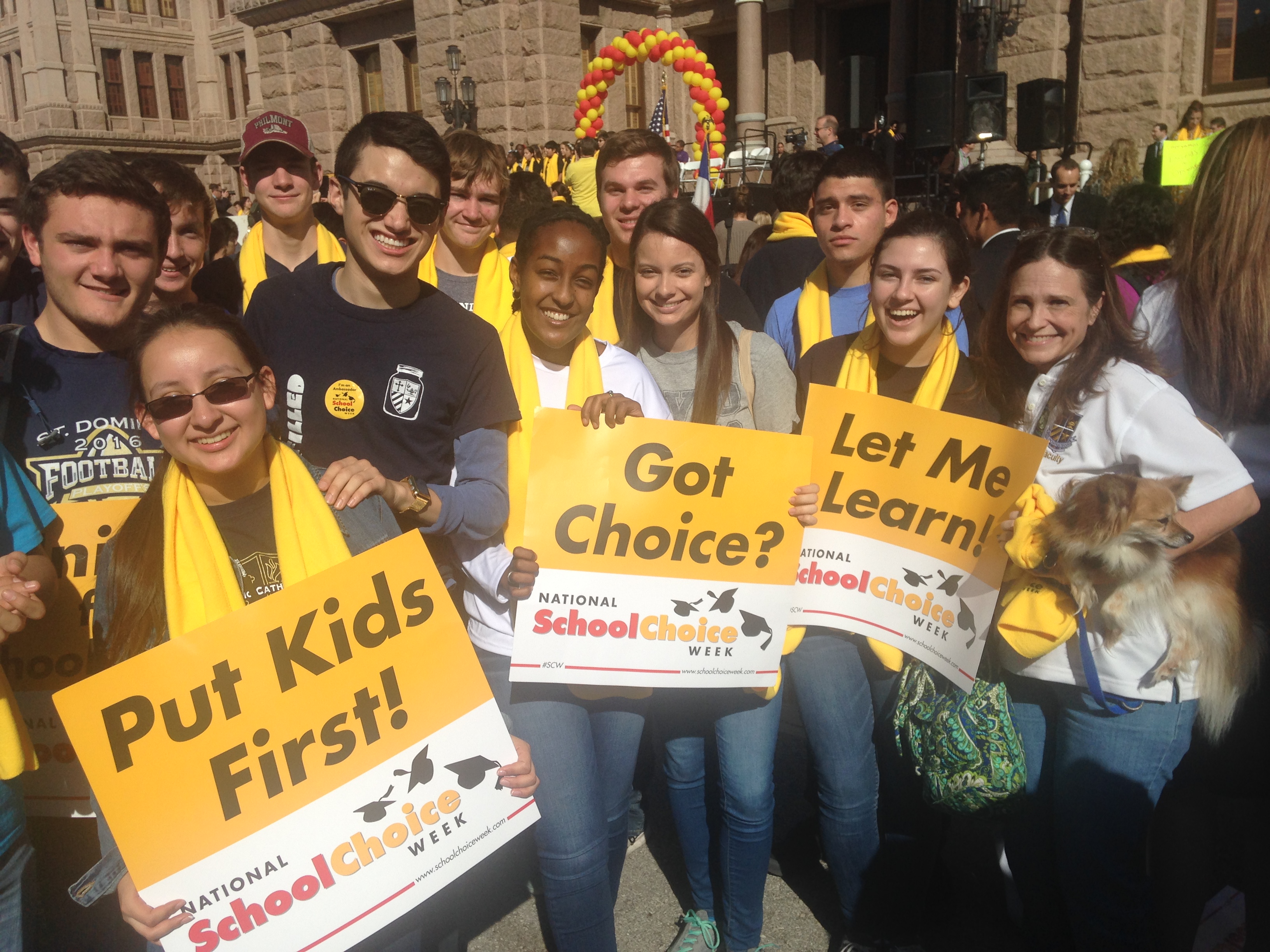 Thirteen Savio Seniors showed their support for the cause of School Choice at the Capitol building in downtown Austin on a beautiful Tuesday morning. Specifically, they were gathered in support of the proposed state legislation - also supported by the Texas Catholic Conference of Bishops - for the creation of tax credit scholarships, which would incentivize businesses to contribute to scholarship funds for those with financial need.
The Capitol grounds were dotted with bright yellow scarves as students danced to Justin Timberlake and shouted in support of the cause. Among the speakers to the youthful crowd were Governor Greg Abbott, Lieutenant Governor Dan Patrick, and a 5th grader who rhetorically displayed the benefits of her charter school education in imploring those gathered to support school choice.
After lunch, students got a glimpse of our government in action as they toured our beautiful Capitol building and witnessed the beginning of a meeting of the House of Representatives. At a particularly poignant moment, a Representative from San Antonio convened the House members in a moment of silence in the memory of Jonathan Murphy, a Good Samaritan who became a victim of this past Sunday's mall shooting in San Antonio.
"The School Choice rally was an amazing experience," Senior Amanda Fuentes remarks. "Being able to join together with students from across the state of Texas from all walks of life allowed me to encounter Christ in his children, and reminded me that a Catholic education is a wonderful gift."