Campus News
Savio Dominates Reicher in Boys Soccer
January 09, 2017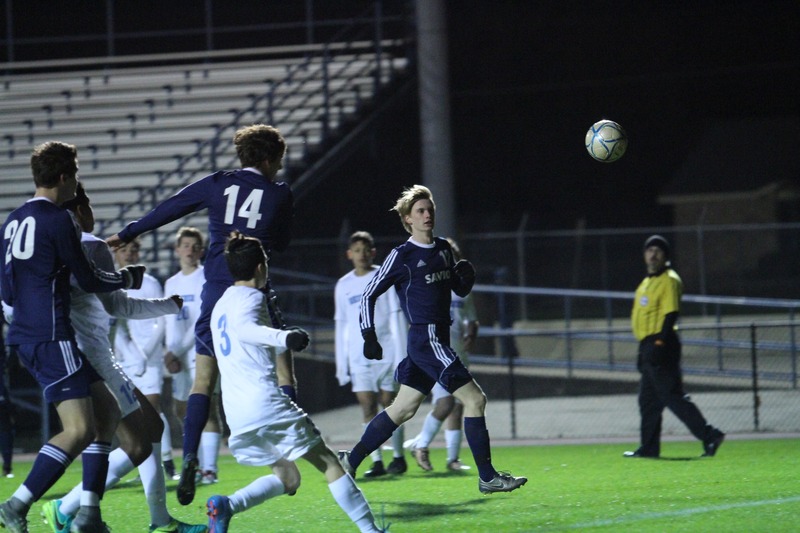 After the impressive win by the Savio girl's team earlier in the evening, the Savio Boy's Soccer team cruised to a 5-1 victory over Reicher on a chilly night in Waco last Tuesday.

In the first half Savio pulled ahead 3-1 with a Santi Sustaeta score off a Brendan Mazzurana pass and then two goals by Nathan French (one off a pass from Santi and one on a breakaway). Midway through the second half two goals by Nathan French put the game away - the first off a nice through ball by Preston Noonan and the second from a quick corner kick from Jaime Avila to Brendan Mazzurana whose well placed cross found Nathan free at the near post (his four goals set a Savio single game record).

The Savio defense continued to do well, with Patrick Miles filling in nicely for Cameron Henry at center defender.
Go Eagles!