Campus News
Savio Baseball Celebrates Seniors
April 28, 2016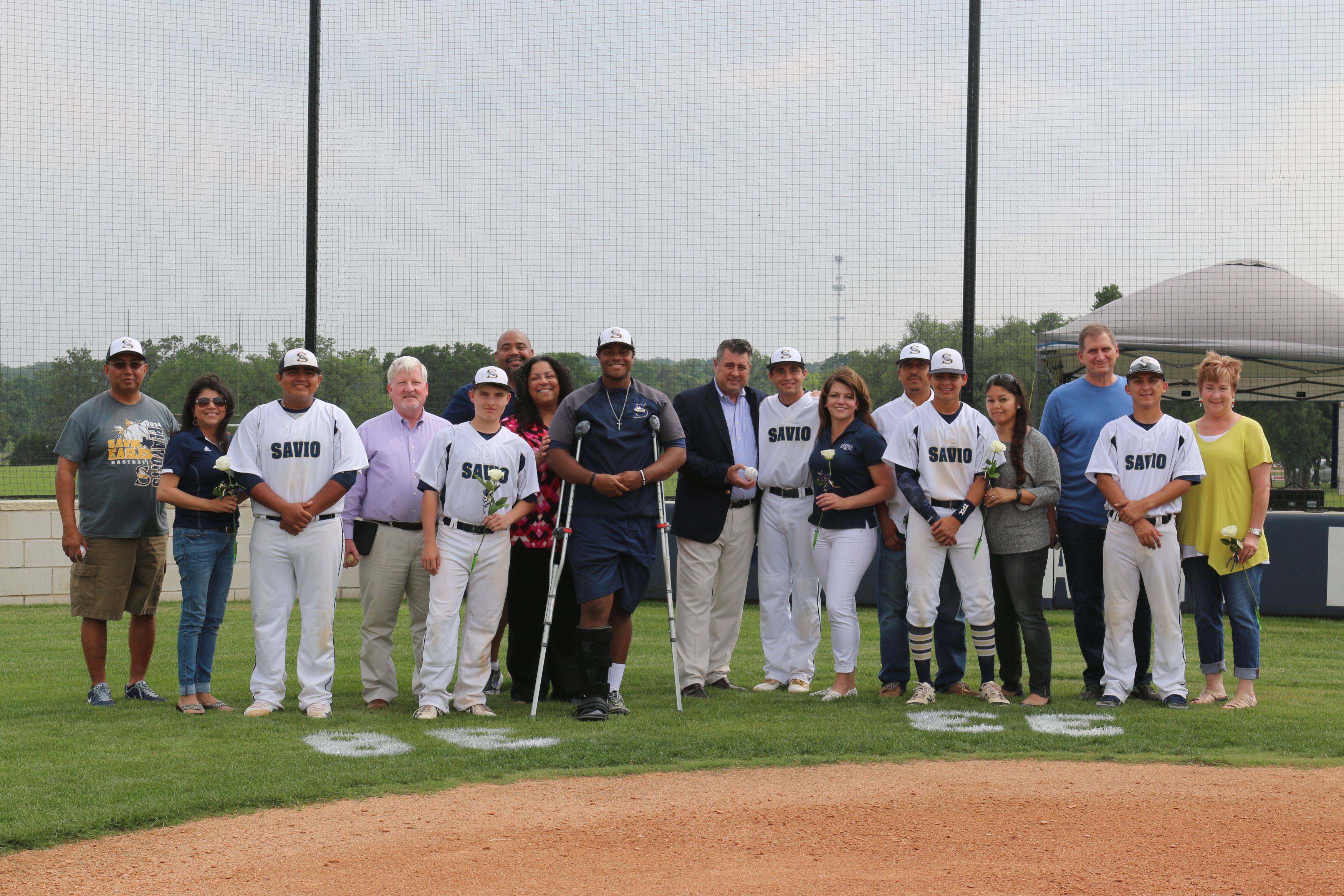 The Savio Baseball team honored their seniors Tuesday night before the district game against Regents. Seniors Kayne Gonzalez, Eddie Greiner, Patrick Lahey, Tanner Martinez, Simon Scales, and Marty Sedlacek were introduced along with their parents during the on-field ceremony. Each senior was recognized for his accomplishments on and off the field and presented with gifts to commemorate their time and dedication to the team. As a special tribute, the national anthem was performed by junior, John DiGravio on his cello.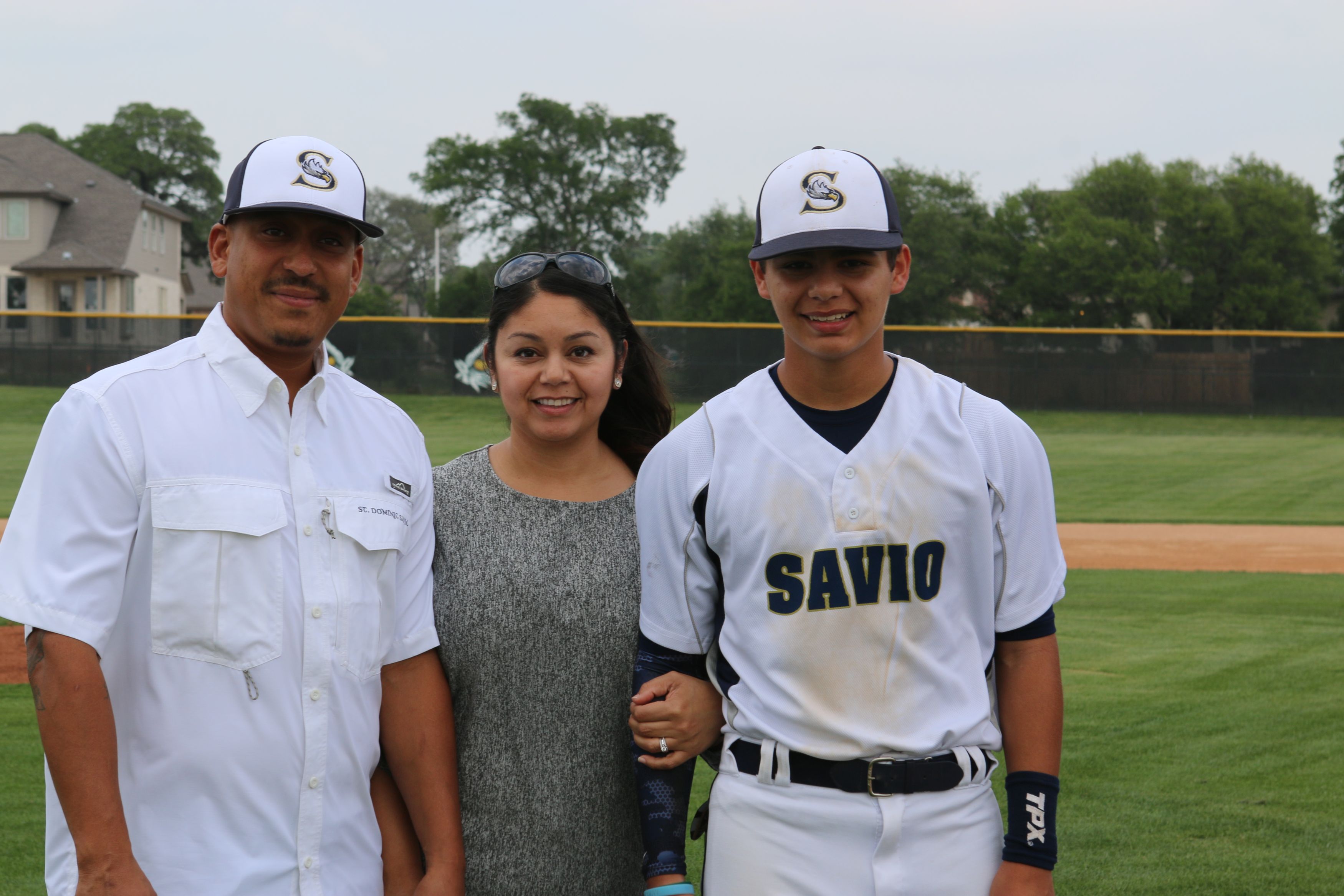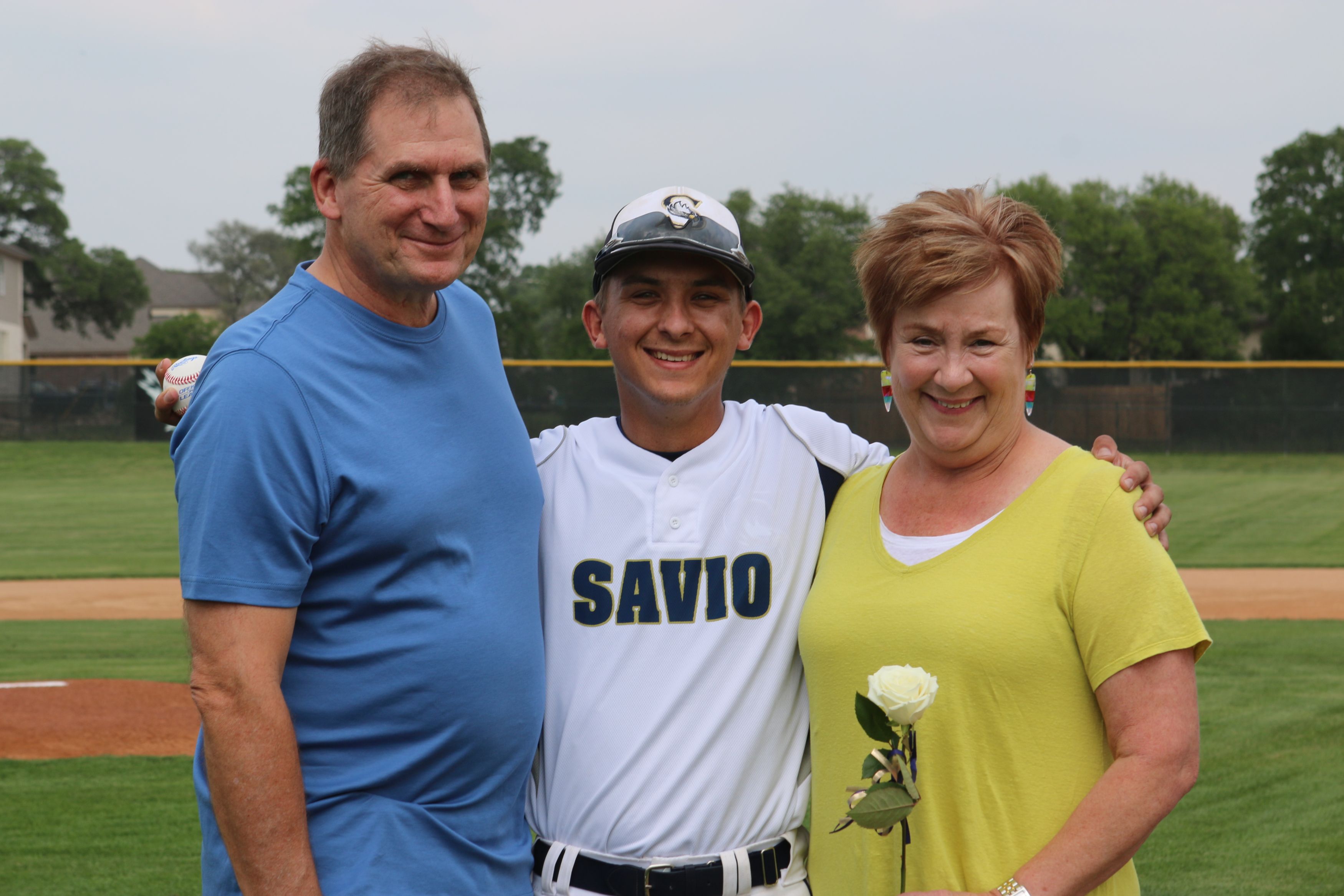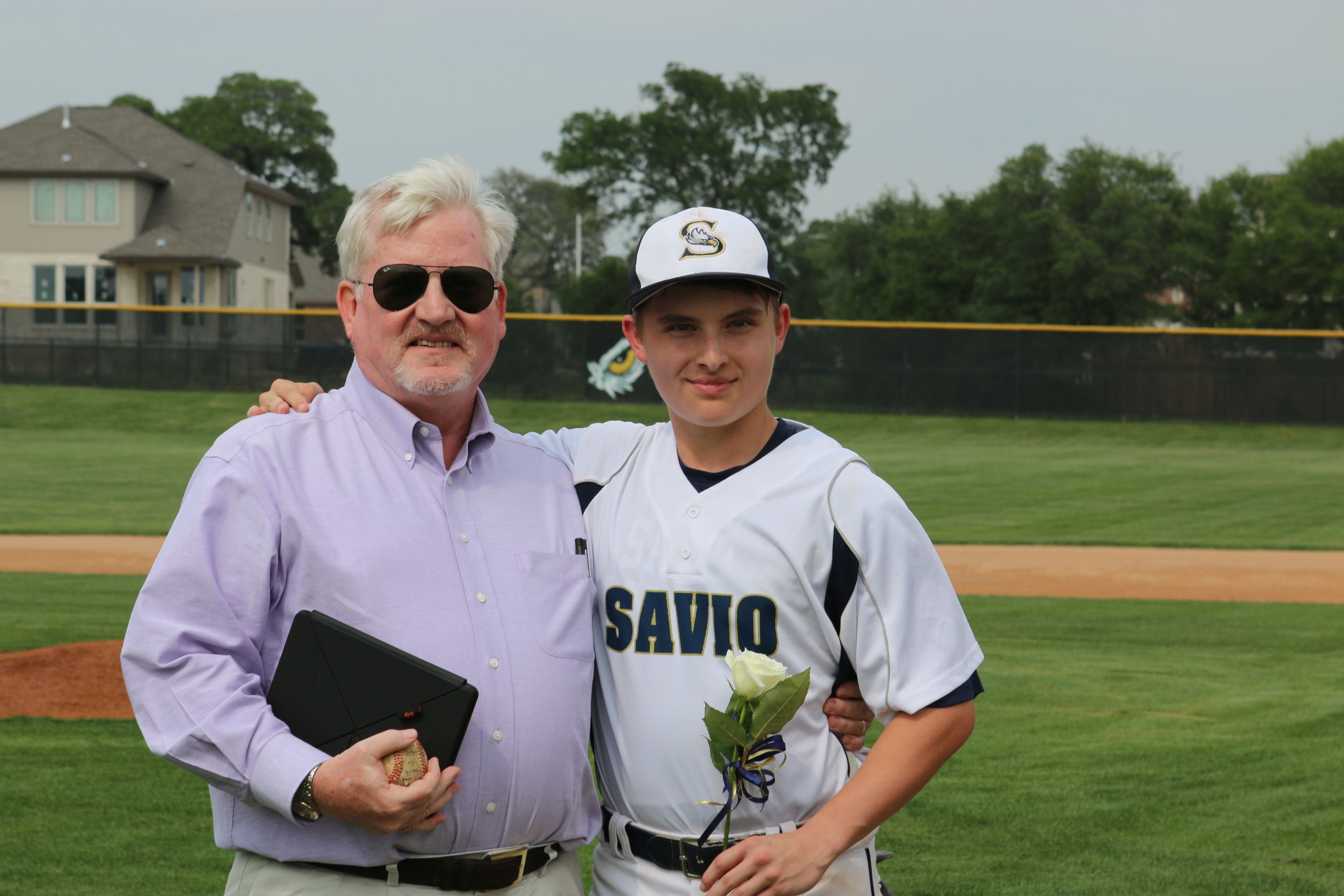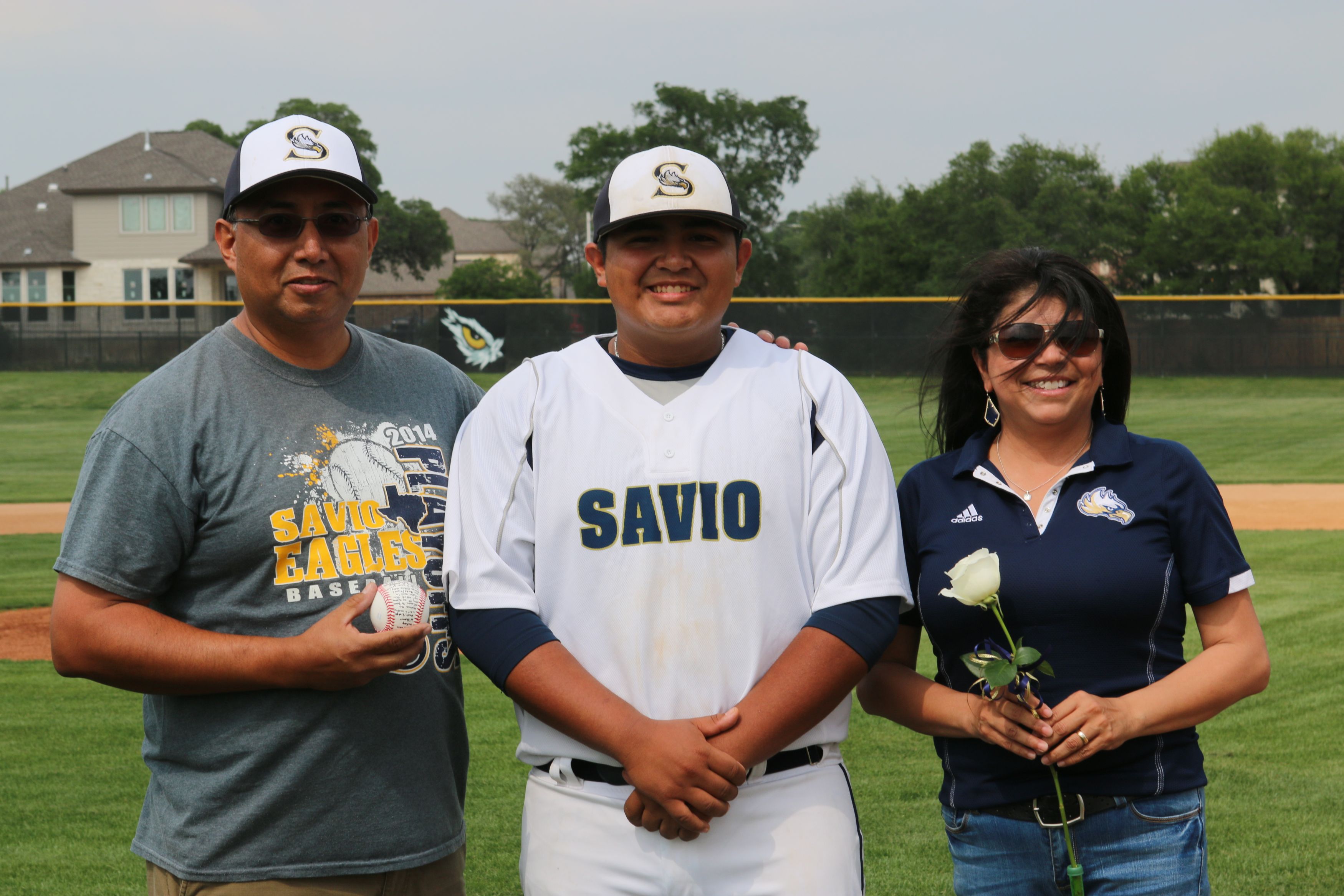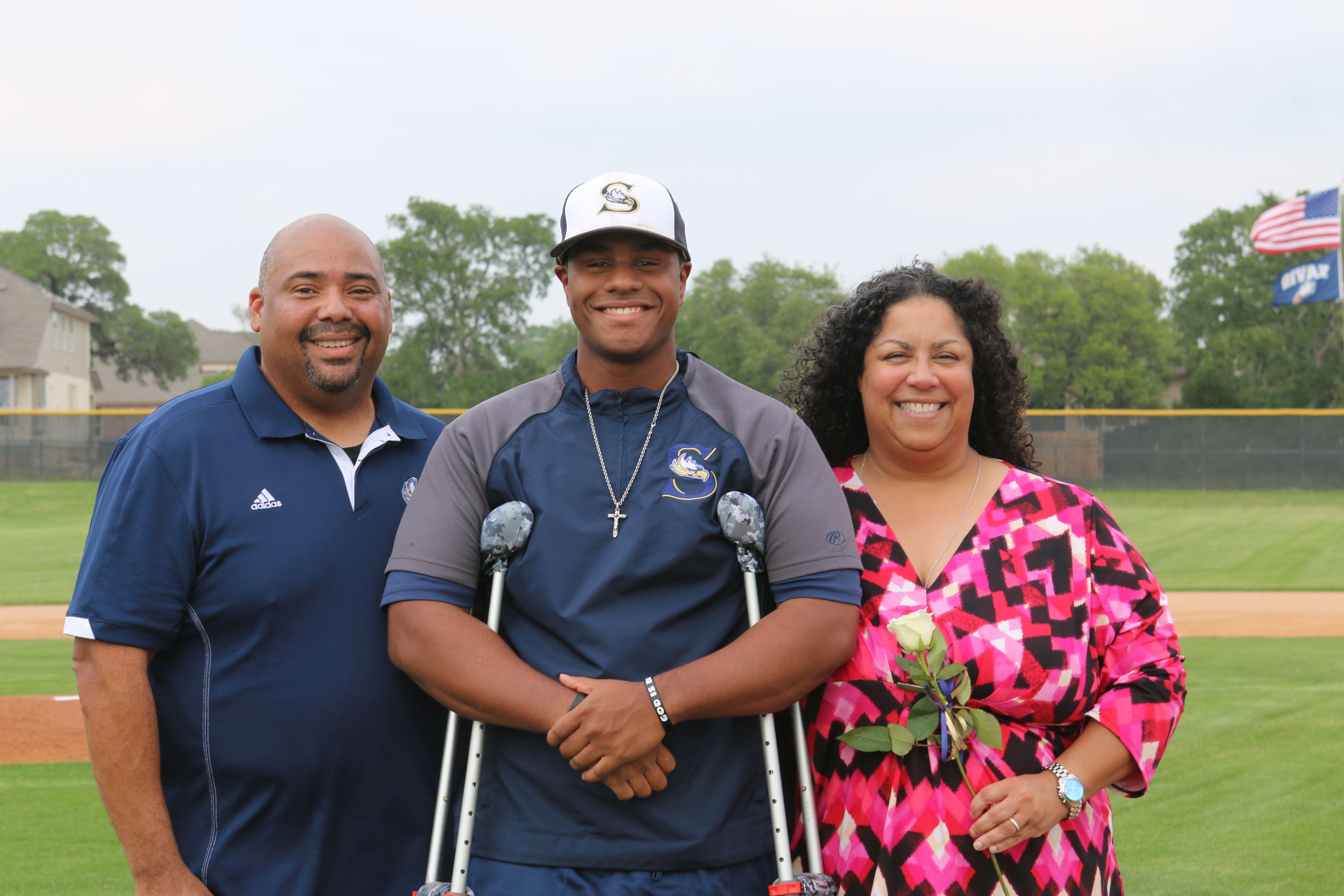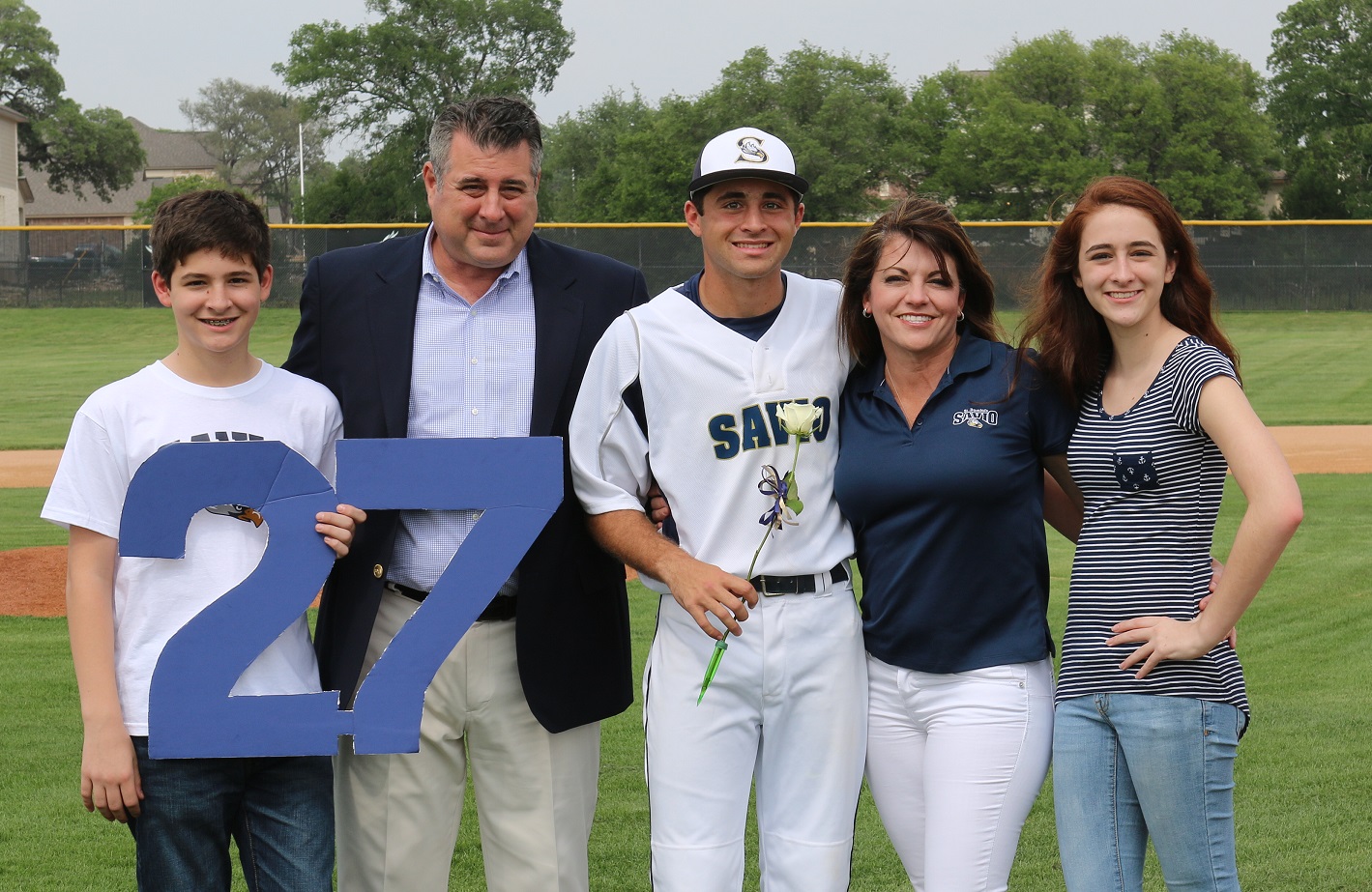 After the ceremony, Tanner Martinez started on the mound for the Eagles and pitched four innings striking out two Knights. Mark Lacayo led off the fourth inning by smacking a double to right center and Daniel Zamora and Tanner Martinez each added singles, resulting in a Savio run. Tanner Martinez had another single in the seventh inning. Brandon White pitched a scoreless seventh striking out one batter. While the Eagles fought hard, the game resulted in a 7-1 loss against the Knights.
The Eagles travel to Waco to face Reicher on Thursday evening before completing the regular season with a home game against Reicher Saturday at noon.