Campus News
Savio Lady Eagles Golf Team is State Bound!
April 21, 2016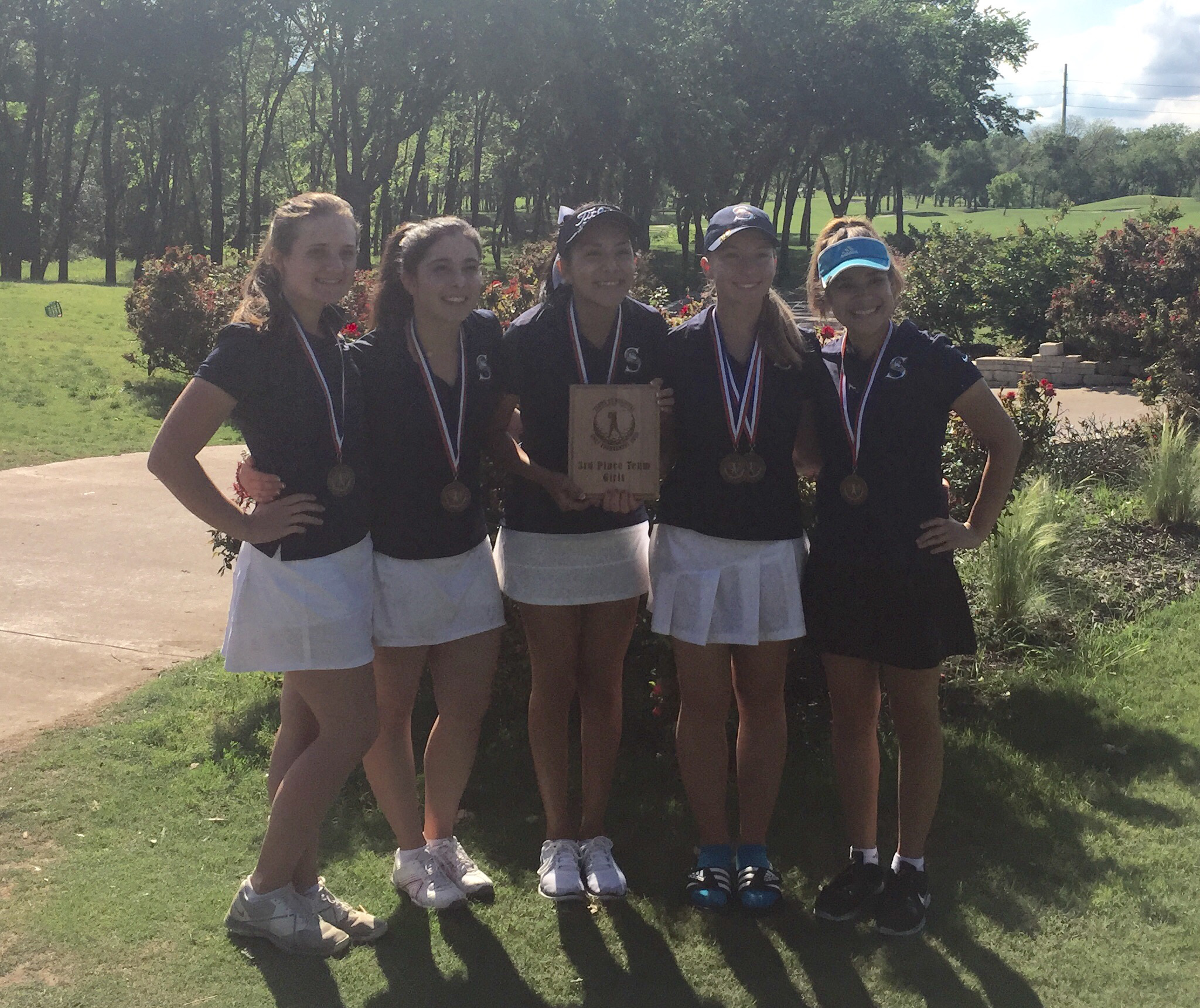 Congratulations to our Savio Lady Eagles Golf Team!

The Savio Lady Eagles golf team competed in the 2016 Regional Golf Tournament at The Bridges at Firewheel in Garland, TX. The tournament was sponsored by TAPPS and hosted by Prince of Peace Christian School and run by Tournament Director Earl Garland.

The Team was led by Sophomore Katie Jones who shot a tournament best 80. Katie was our only golfer who had experience on a course like this and she used all her knowledge to navigate her way around Firewheel. Helping Katie achieve the goal to make the State tournament were Sr. Captain and 4 year Letterman Savanah Acosta, Sr. and 4 year Letterman Shelbie Sagnes, Jr. and 3 year Letterman Connor Neill and Sophomore and 2 year Letterman Shelby Ferraris.

The days prior to the tournament saw heavy rains and there was the fear the tournament would be postponed. The course had closed during the heavy rains prior to the tournament which didn't allow for our ladies to get in their practice rounds. After all of this and with many prayers, the weather broke and the tournament went off without a hitch.

The biggest challenge for our ladies was the elevated greens. This made yardage play longer than what they were used to. However, despite the past days weather, the soggy conditions and elevated greens, our Lady Eagles golf team hung in there for themselves and each other to pull together a 3rd Place Team score and another trip to the State Golf Tournament in 3 years.

Next up for our Lady Eagles is the State Golf Tournament on May 2nd and 3rd at the Wildflower Golf Club in Temple, TX. Wildflower is more like the type of course our ladies are used to and we are looking forward to a strong outing.