Campus News
Savio Track Team Has Growth & Good Times at St. Andrew's School Relays
March 21, 2016
Freshman Rebekah Garcia flies over the hurdles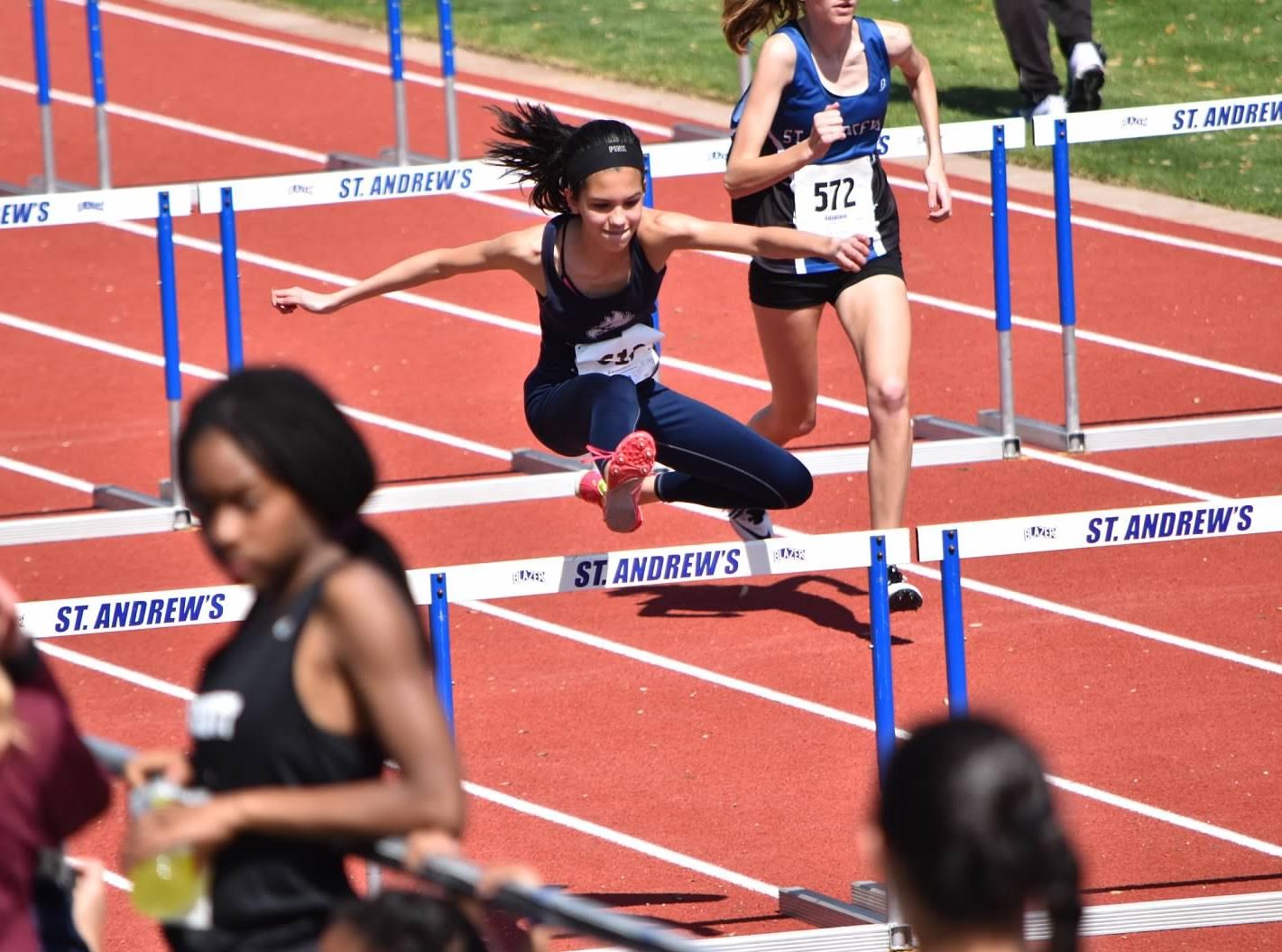 A record-sized Savio Track Team attended the St. Andrew's School Relays in South Austin on March 5th, as we welcomed 12 new track athletes to the team! The growing team was accompanied by many parents and fans who enjoyed a beautiful day in the sunshine, watching their favorite "tracksters" compete.
As always, our Savio Eagles competed well, and even our many rookies went home with a feeling of pride and accomplishment.
Here are the top finishers for Savio Track:
Men's:
Victor Martinez- 8th Varsity 100m
Kyle Champion- 8th Varsity 800m
Varsity 4x200m- 8th (Team of Josh Noth, Stephen Hampton, Elias Sanchez, Victor Martinez)
Varsity 4x400m- 5th (Team of Victor Martinez, Josh Noth, Stephen Hampton, Elias Sanchez)
JV 4x400m- 6th (Team of Patrick Carpenter, Johnny McNaughton, Brennon Walsh, Carson Aldridge)
Carson Aldridge- 5th JV High Jump
Women's:
Octavyia Williams- 3rd Varsity 100m, 3rd Varsity 400m
Kacie Mayberry- 1st Varsity 400m
Arriana Islas- 2nd JV 100m, 4th JV 200m, 3rd JV 400m
Melanie Shempert- 5th Varsity 100m Hurdles, 6th Varsity 300m Hurdles
Rebekah Garcia- 2nd JV 100m Hurdles, 7th JV 300m Hurdles
More photos of just some of our 12 great rookies:
Freshman Kyle Champion is ready to take on the competition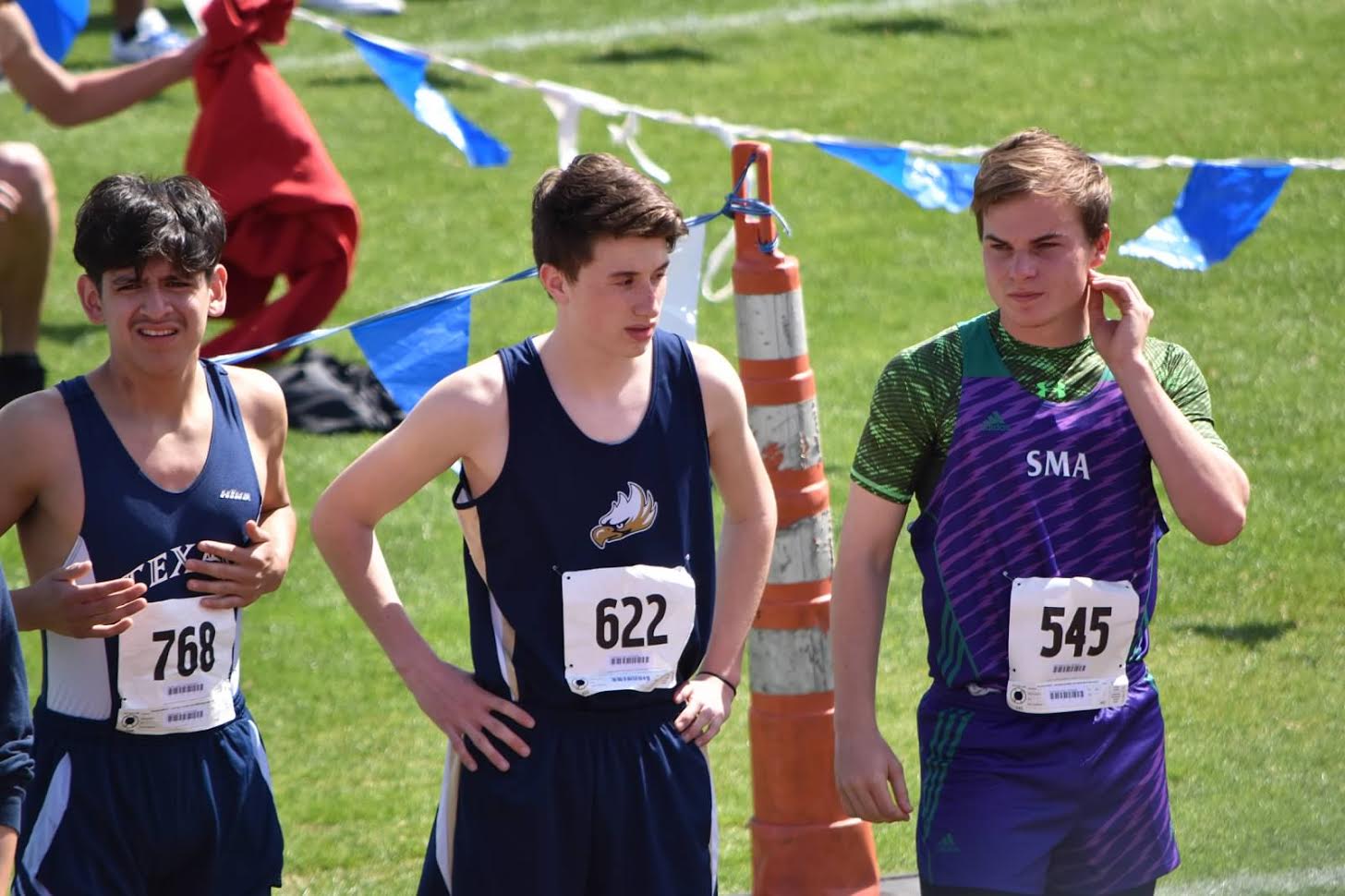 Rookies, Sophomore Johnny McNaughton and Senior Josh Noth, warming up with the team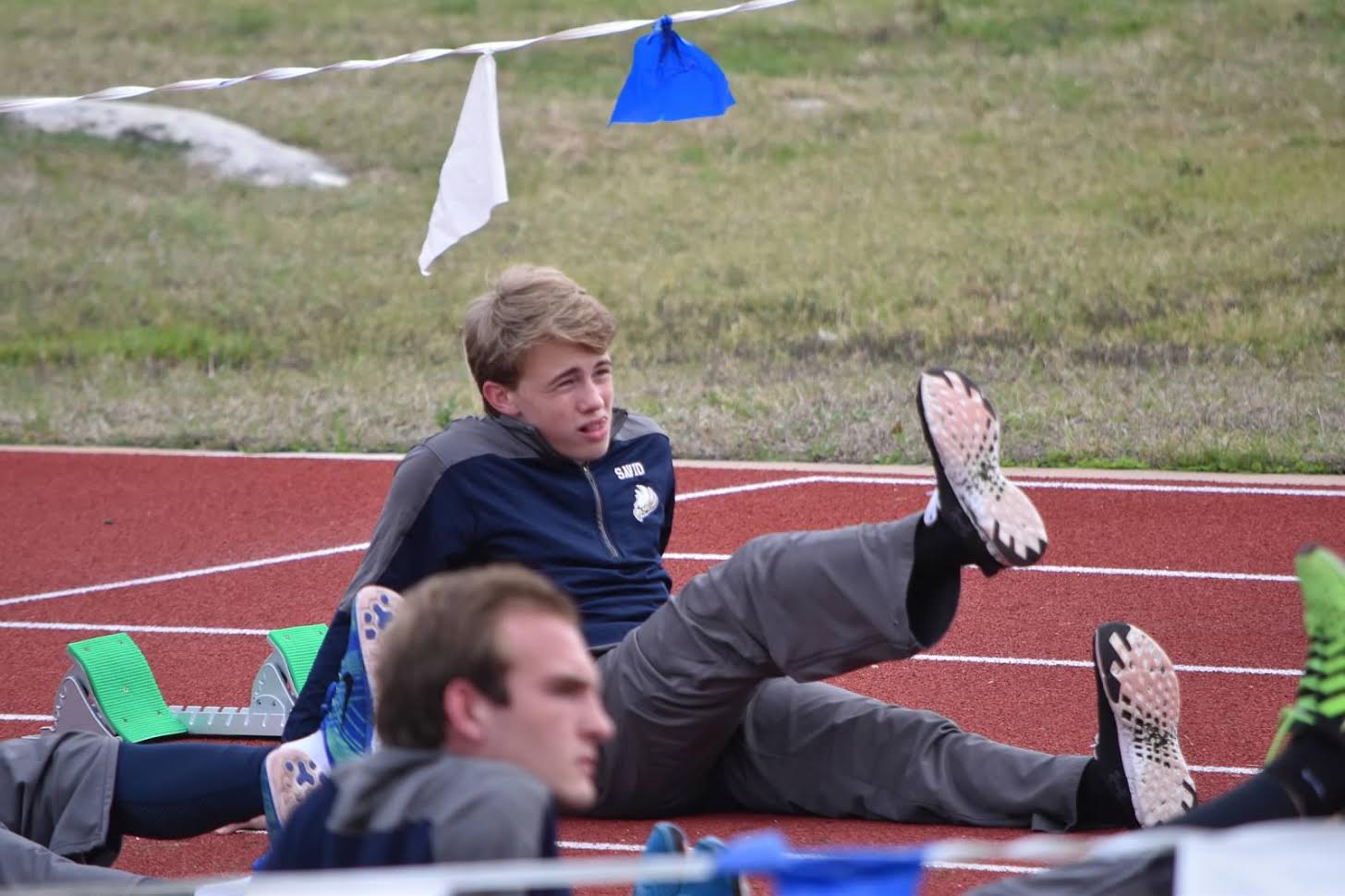 Sophomore Patrick Carpenter, pulls ahead for the Eagles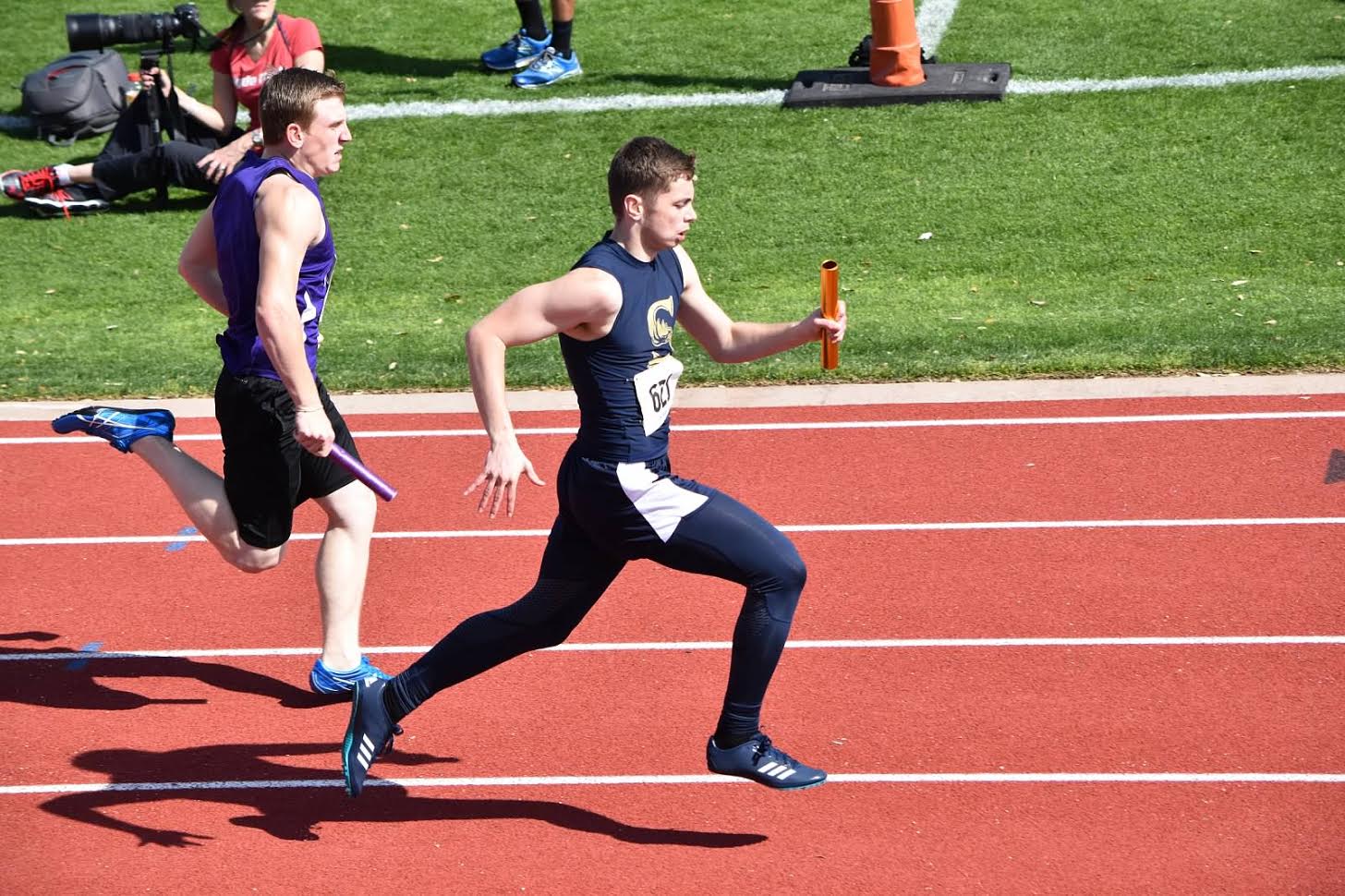 Rookie throwers, Brennan Walsh and Clay Orrison get encouragement from veteran Christionna Hawkins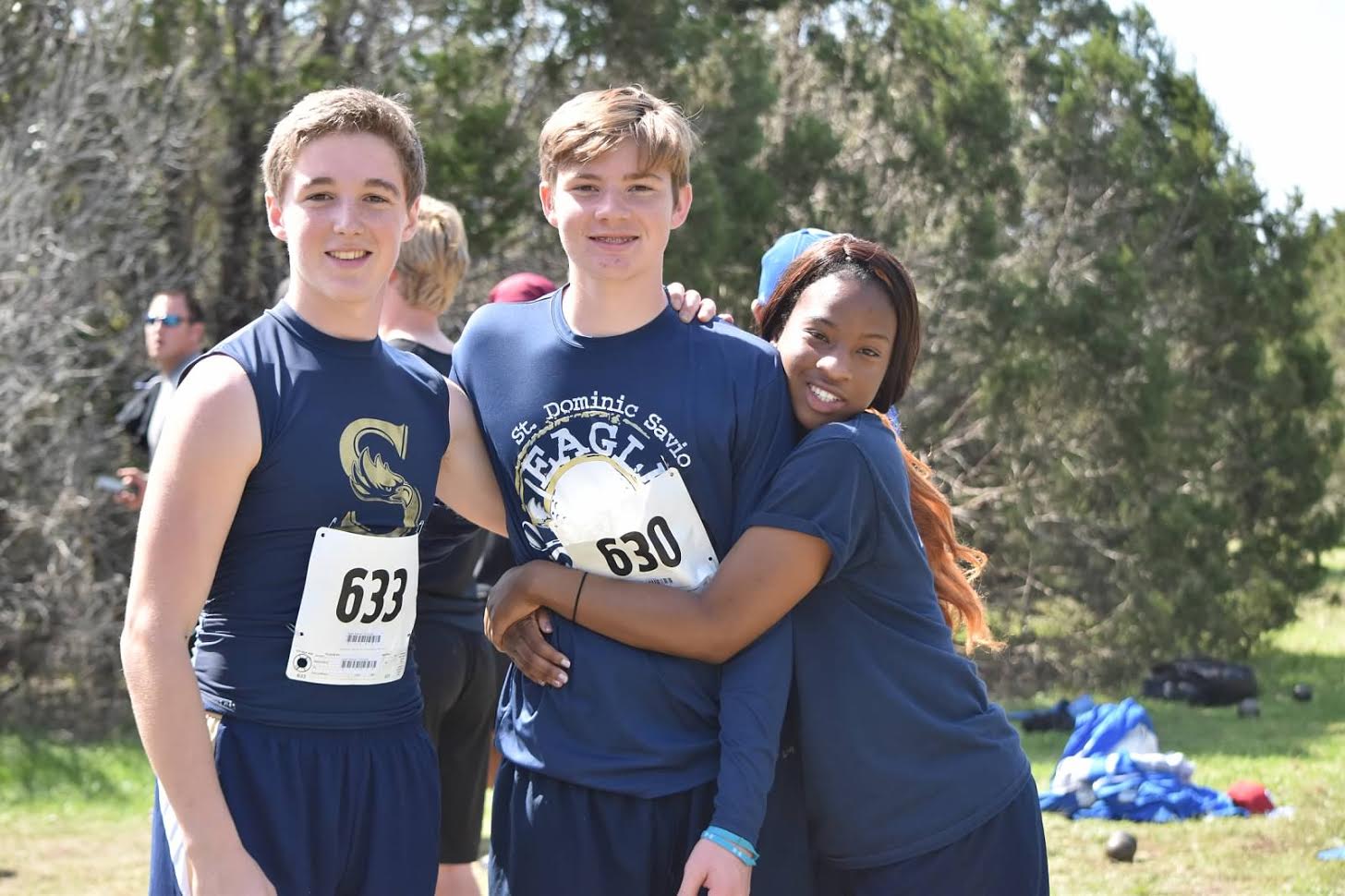 This is what it's all about! ...Dad is proud of his rookie, Sophomore Carson Aldridge.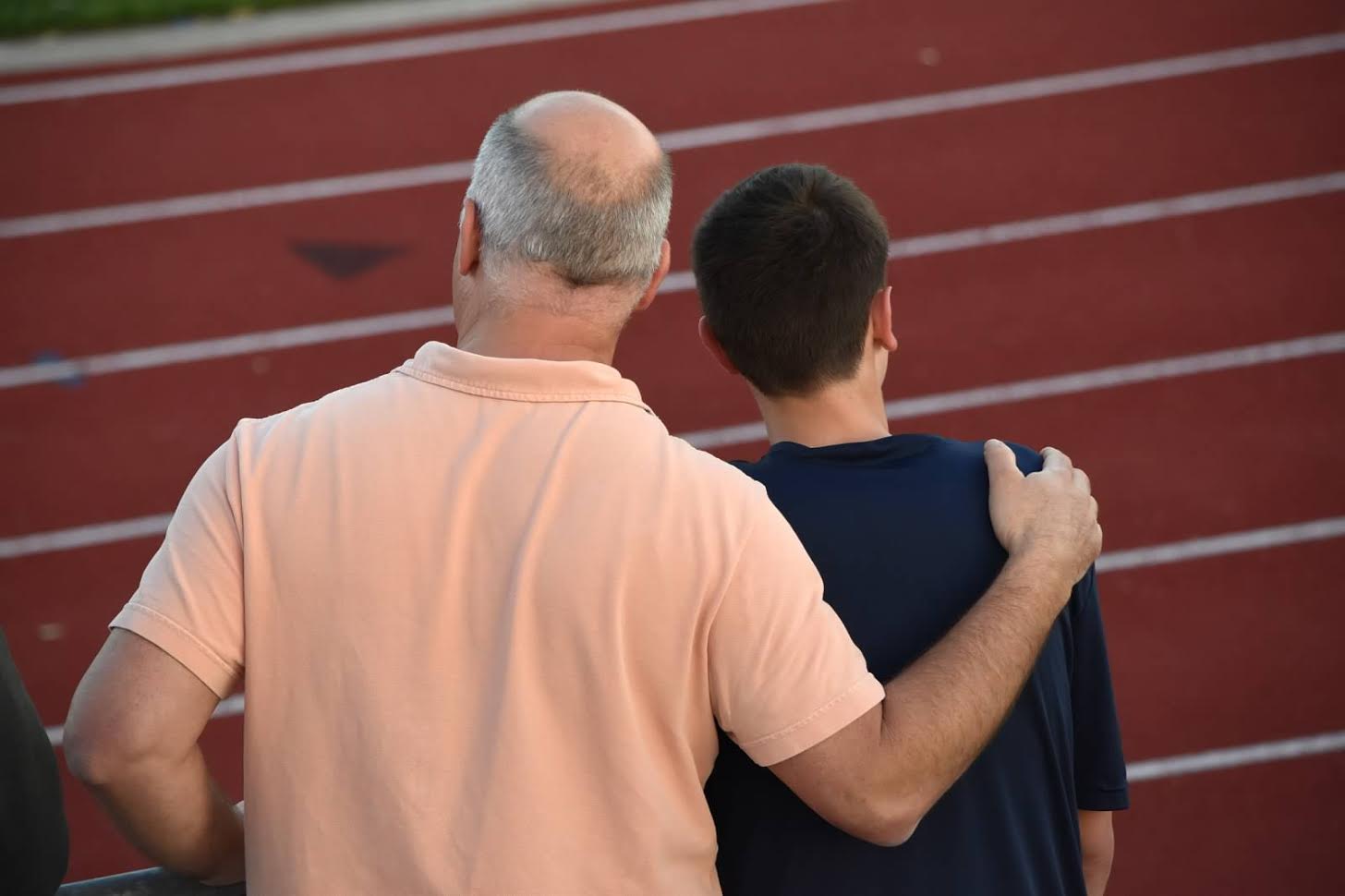 We are so happy to have so many new athletes join the awesome Savio Track Team!!