Campus News
Lady Eagle Golf Team Takes 1st in Team Competition Again
March 08, 2016
Hyde Park Baptist hosted eight schools for this week's Invitational Golf Tournament at River Place Country Club. The Savio Eagles and Lady Eagles were treated to a very difficult test of their golf skills. River Place provided blind shots and tricky greens. As well, Mother Nature showed herself with gusting and swirling winds. Overall, the course was in excellent condition.
Our Eagles had a tough time in Team Competition, however vowed to come together at the next tournament with better preparation. Led by Captain Clayton Knavel, Ryan Rodriguez, Brandon Brown, Zachary Stewart and Z-Je Marcella. Christopher Gonzalez competed as Medalist.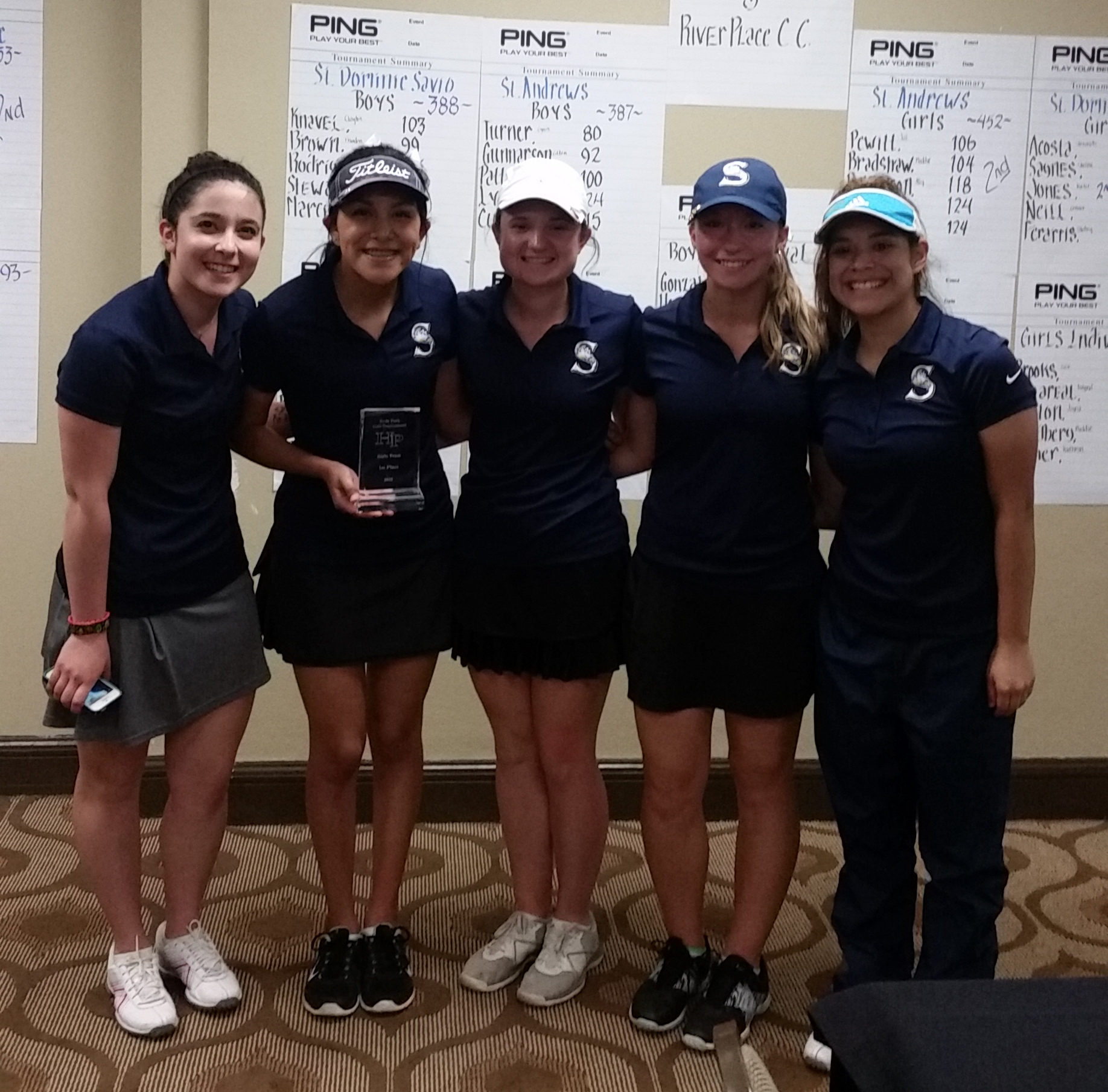 Our Lady Eagles once again took 1st place in Team Competition. They were lead by Captain Savanah Acosta, Shelbie Sagnes, Katie Jones, Connor Neill and Shelby Ferraris. Katie Brooks competed as Medalist.
Katie Jones took overall 2nd place honors.
Our Eagles and Lady Eagles are looking to get in a few more practice days and hope the weather cooperates this week. Next week is Spring Break and upon returning to school will be playing at Grey Rock Golf Club hosted by Regents on March 22nd.