Campus News
Savio Track Season Begins in Dallas
February 26, 2016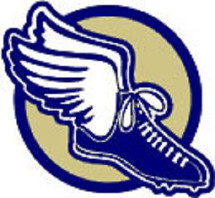 Savio Track traveled to South Dallas last weekend to take on some of the highest-ranked high school teams in the nation. With many team members still in transition from winter sports, Savio sent only 8 core competitors to this elite meet, entered in as many as five races each.
Against a field of very large 5A and 6A teams (with rankings as high as second in the nation) our work-horse runners looked strong, proving once again that we are ready and able to compete at any level. Our athletes performed well in every race entered, some falling just shy of the points-placements. The following athletes placed in their events:
Kacie Mayberry 4th Place Varsity 400m
Victor Martinez 4th Place Varsity 400m, 6th Place Varsity 200m
Julian Sparks 6th Place Varsity 400m
Varsity Boys 4x400m- 4th Place
(Team of Julian Sparks, Stephen Hampton, Kyle Champion, & Victor Martinez)
Head Coach Leonard Brantley has this to say:
"I am very encouraged about the 2016 Savio Track Team. We have everybody returning, except three, from last year. Our enrollment this year is the largest in school history, and that is encouraging in itself. The Track Team's goal for the 2016 Season is to create a fearless attitude about competing and to compete on a high level. Of course we always want to have good sportsmanship and to be considerate and respectful towards opposing scholar-athletes. We believe that we have a team that will compete very well in District, Regionals, and State. We want to develop a team that our school, community, friends, and family will proud of."
A very promising track season is begun!!