Campus News
Savio Track Runners Compete on the Winter Indoor Circuit
February 03, 2016
Julian Sparks, Kacie Mayberry, Arriana Islas, and Octavyia Williams, all members of the esteemed Savio Track Team, have been busy training and competing on the indoor track circuit this winter. These ladies and gentleman have been traveling to elite-level meets in Texas and beyond to test their abilities against the best athletes in the U.S.. The competition has been fierce but exciting!
Athletes who brave the cold-weather training and top-tier competition of indoor season gain much. Not only are they training to get an edge for the coming school season, but they are gaining confidence among a field of very high-level competition. There will be no jitters left after running on the big stages at such enormous meets as the LSU High School Classic and the Carl Lewis Indoor High School Invitational, where the highest ranked athletes in the nation convene to get the attention of university track scouts and coaches.
As always, Savio Track Fans can be proud of the poise, sportsmanship and integrity demonstrated by our hard-working athletes! .....and they are really fast, too!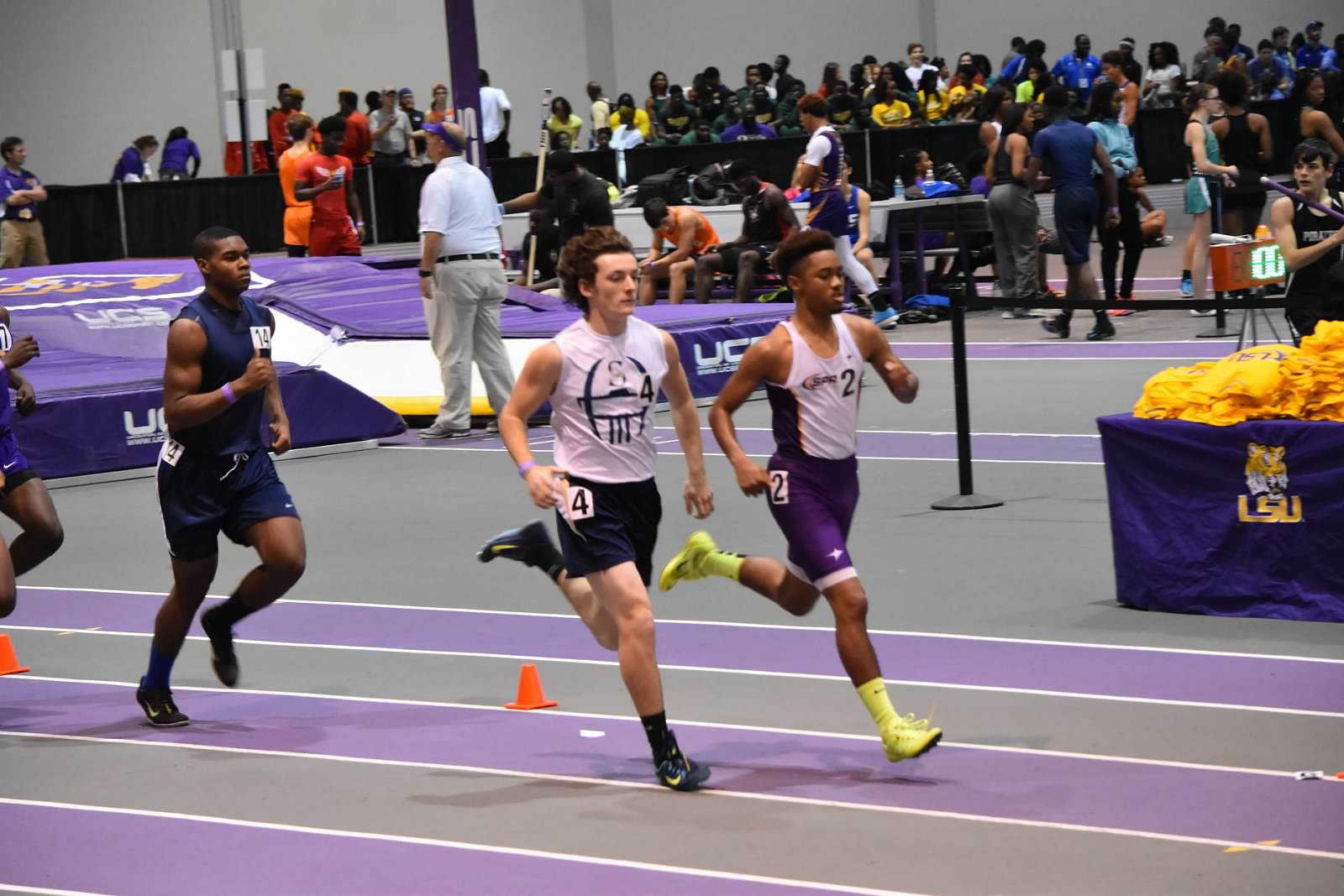 Senior, Julian Sparks hunts down a competitor in the young men's 800m dash at LSU.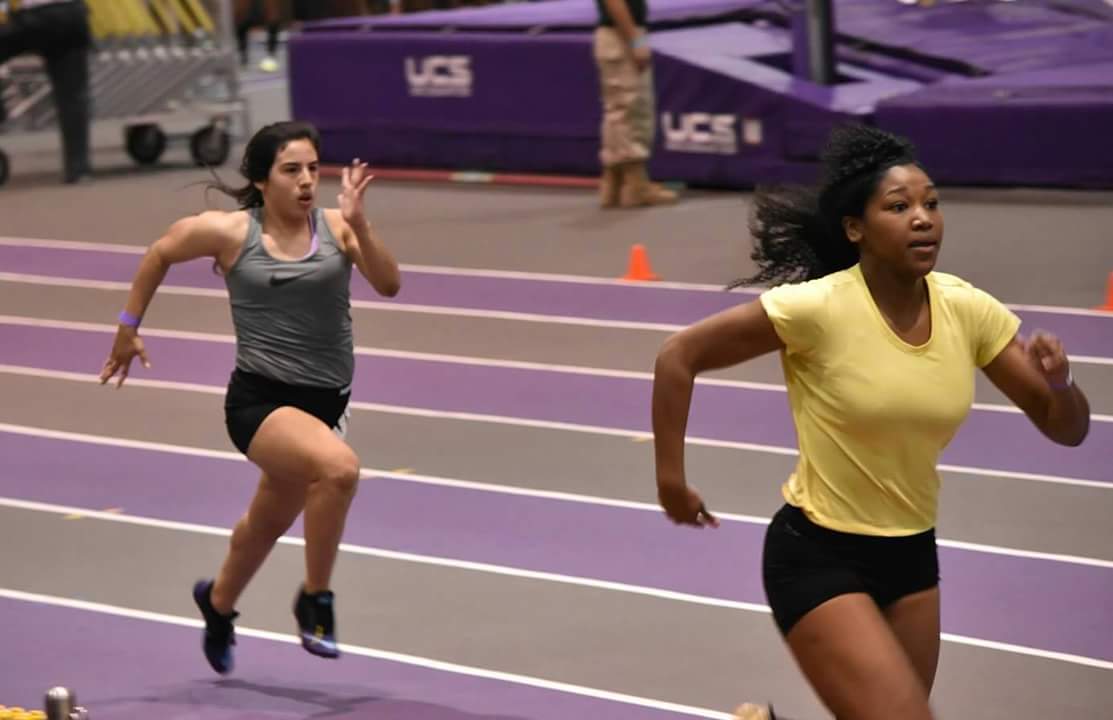 Sophomore, Arriana Islas driving through a women's 60m dash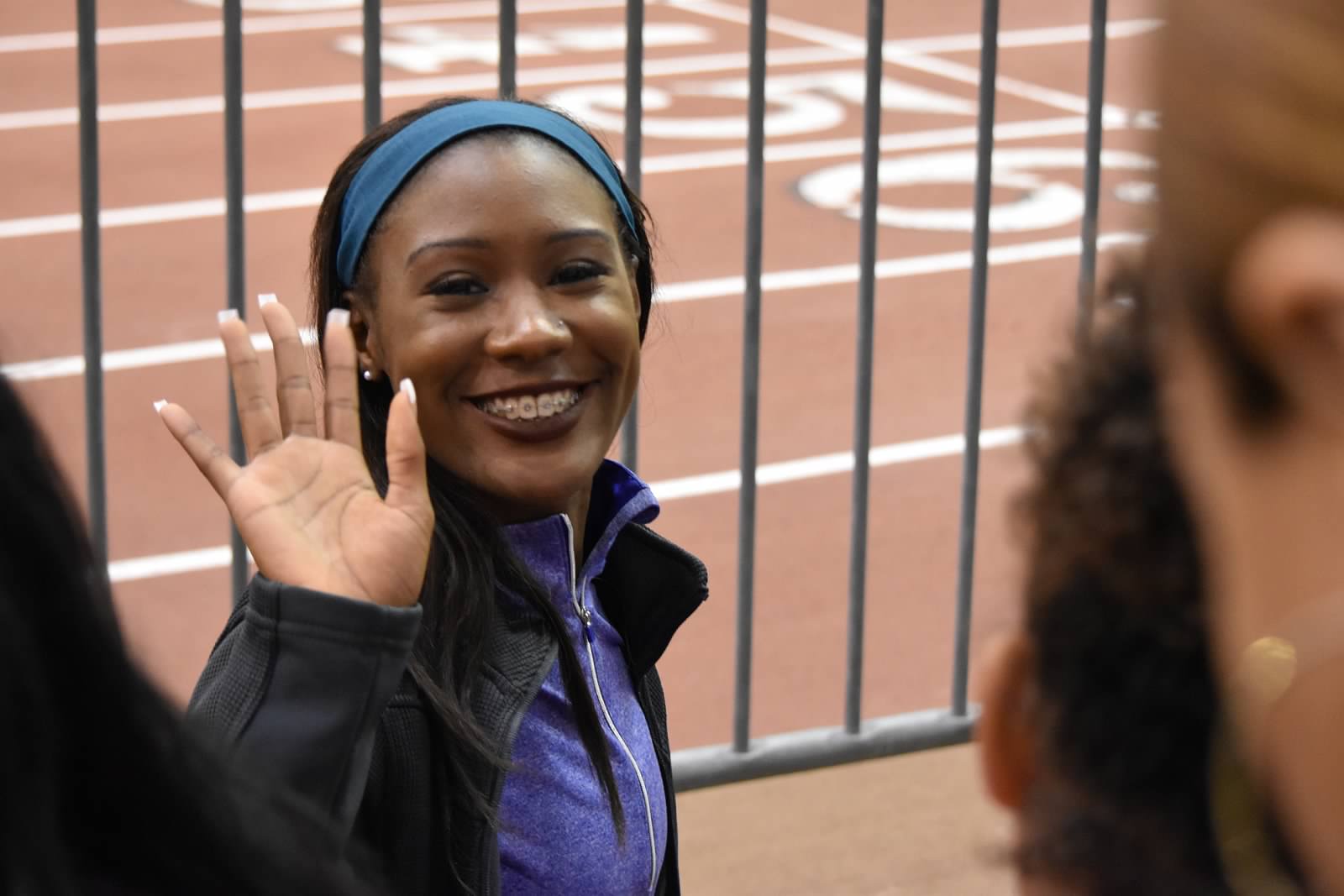 Senior, Kacie Mayberry, pleased with all of her races at the University of Houston.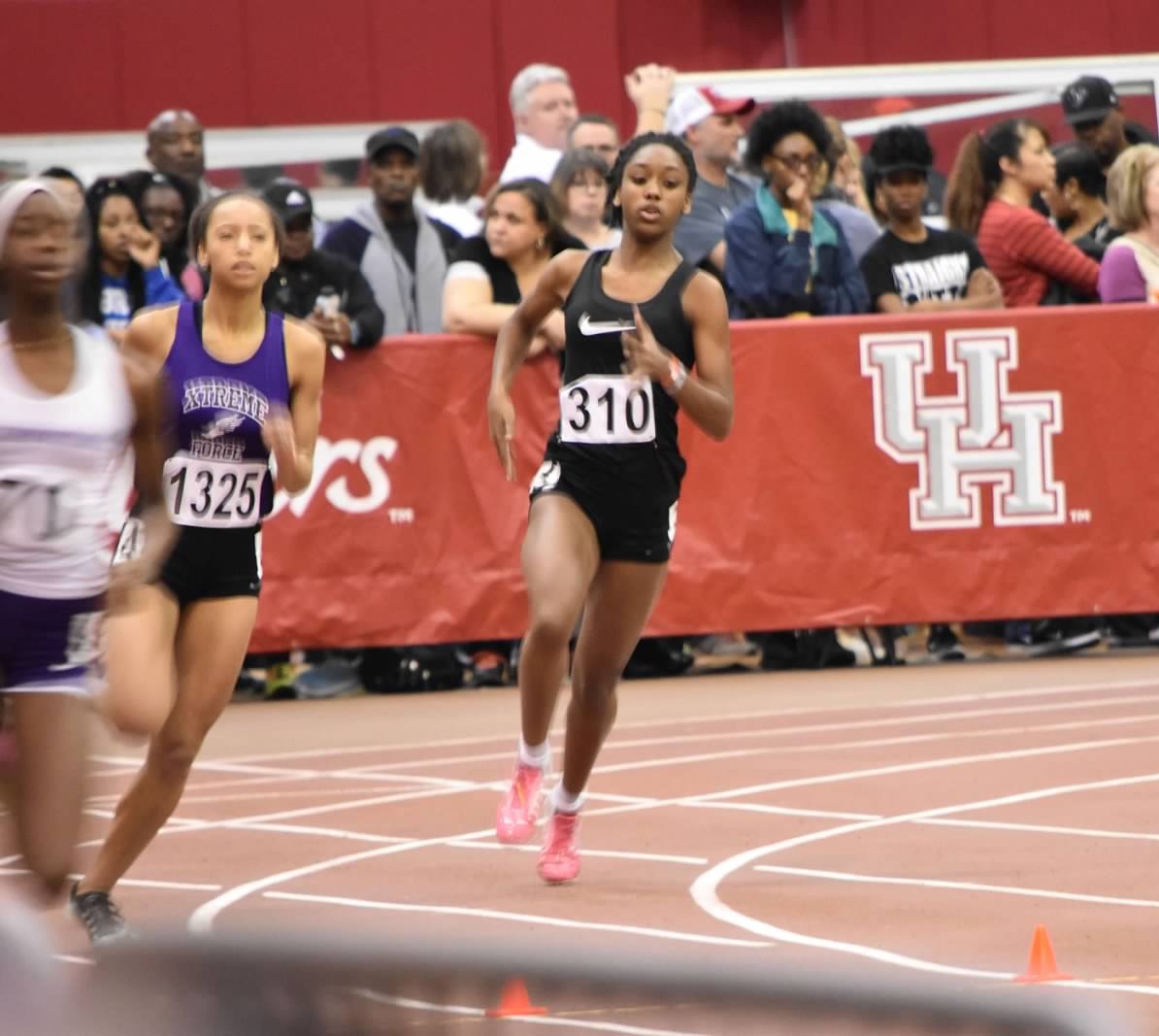 Junior, Octavyia Williams takes the curve of the 400m dash at U of H.

Savio Track Season is coming soon!!!!!!