Campus News
Lady Eagle's Luau Roasts the Lady Crusaders
August 21, 2015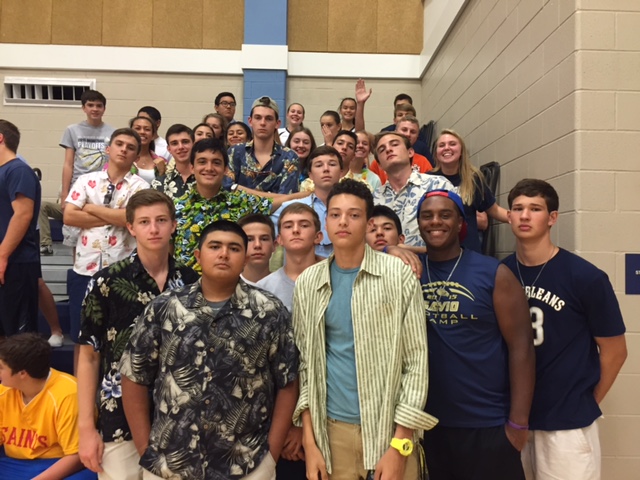 The Volleyball home opener on Wednesday night was Hawaiian Night as the Savio Lady Eagles volleyball team said "Aloha" making history with their victory over St. Andrews in four sets. Until last night, no Savio volleyball team had defeated St. Andrews.
The Lady Eagles defense was scintillating, including 2 triple blocks and a whopping 91 Digs!
Junior Middle Blocker Caleigh Johnson put the roof down with 3 blocks as well as sophomore Libero Olivia Ramirez keeping the floor clean with 29 tenacious digs. Senior Setter Sarah Greiner and Freshmen Setter Brooke Price combined to dish out 38 assists on offense--every player on the team earned kills in a balanced attack.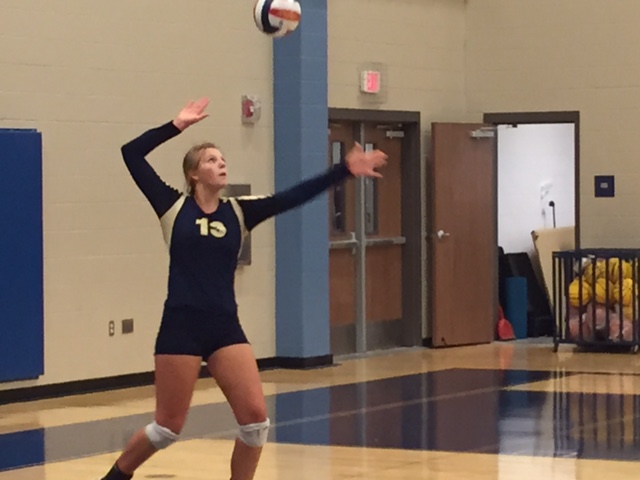 False meteor showers were reported as Sophomore Isabella Young served up 5 aces while Junior Outside Hitter Maddie Miksch hammered 13 kills to the deck. Senior Middle Blocker Christionna Hawkins was free swingin' and high flyin', spiking for over a .250 hitting efficiency and raised the iron curtain with 2 blocks.
The Lady Eagles next match is away against San Juan Diego on Monday. The next home match is Nerd Night on Aug. 25th when the Lady Eagles square off against Lago Vista. So, get your geek on and get out to the home match next week!