Campus News
FOCUS Missionaries Visit Senior Theology Classes
May 07, 2015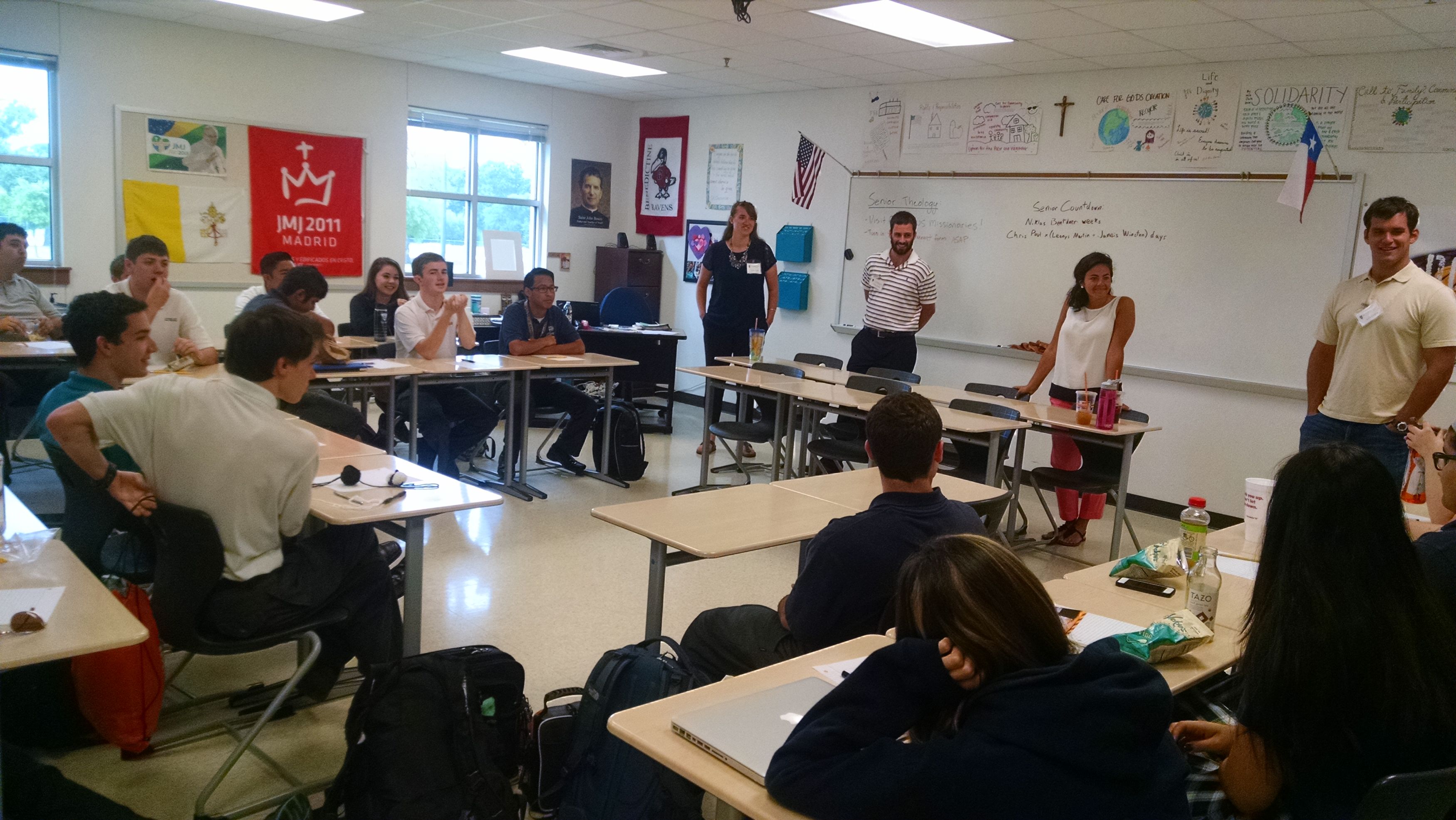 FOCUS Missionaries from UT and Texas State visited the Senior Theology classes this week. They discussed the importance of being involved in college campus ministry and strategies for keeping a strong faith life in college.
In January, some of our seniors had the opportunity to attend SEEK 2015, a dynamic faith conference sponsored by FOCUS, where 10,000 college students gathered in Nashville to explore and deepen their Catholic faith. It was a hugely impactful event for each of the seniors as they witnessed the spirit filled atmosphere which fueled the flames of their own faith journies! Visit the Senior Trip page of our website to see a slideshow of the amazing Savio experience and read our student testimonies.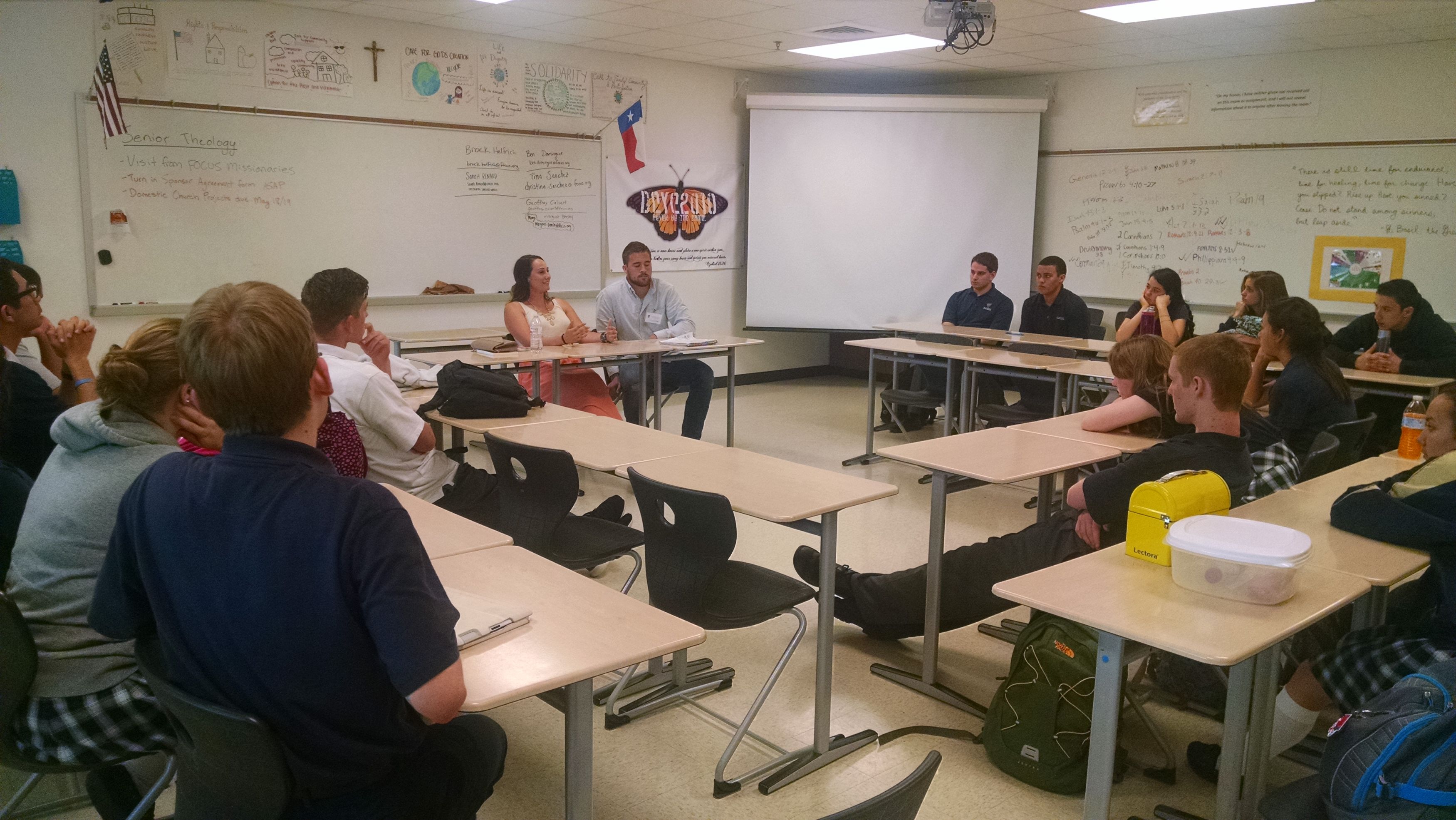 FOCUS (The Fellowship of Catholic University Students) has missionaries present on over 100 college campuses across the US, inviting college students into a growing relationship with Jesus Christ and His Church. More information about the organization can be found at www.focus.org.