Campus News
Savio Eagle and Lady Eagle Golf Teams Advance to Regional Tournament
April 13, 2015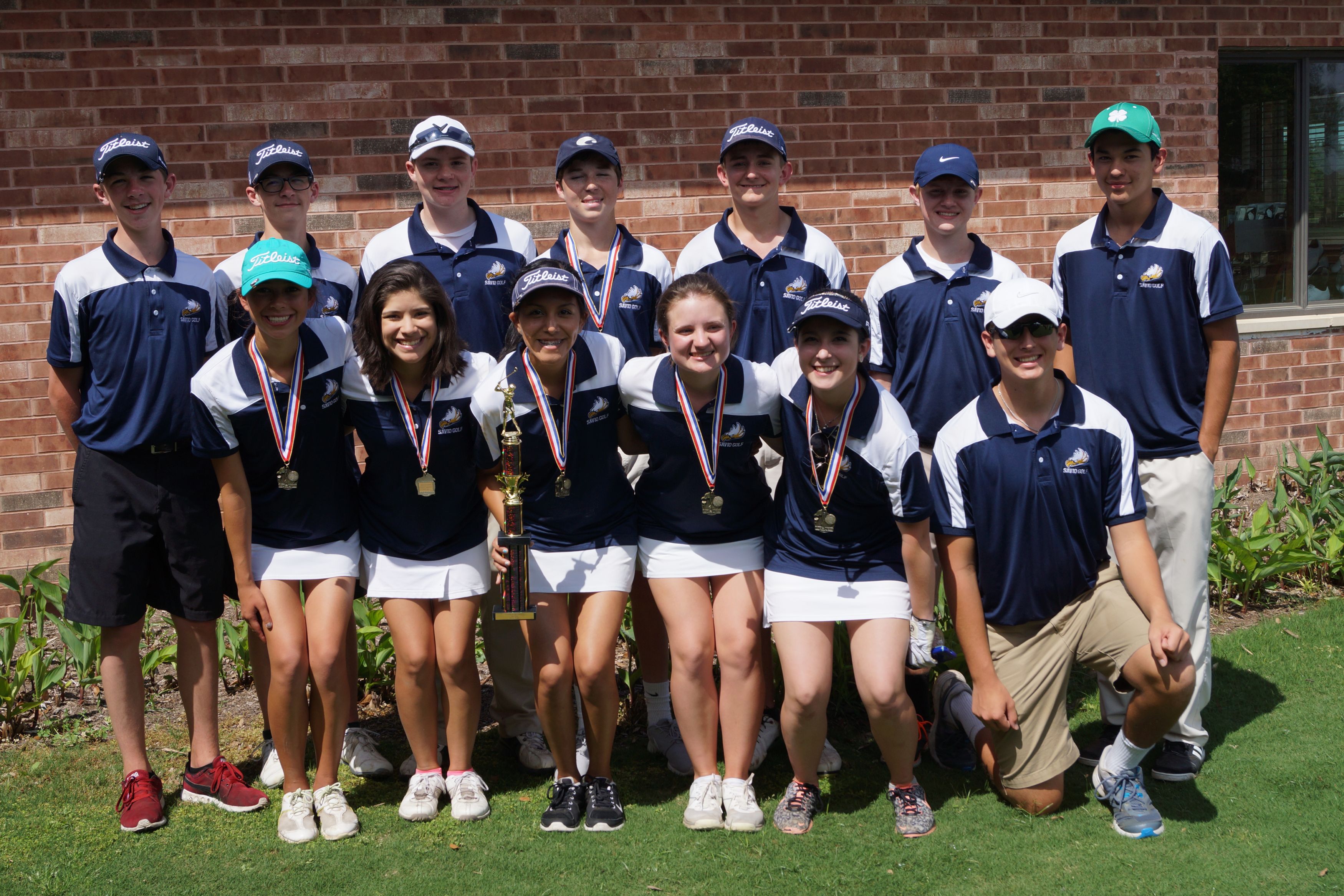 St. Dominic Savio played host to the 2015 TAPPS 4A District 3 Golf Tournament at Teravista Golf Club in Round Rock. The weather was great, the fairways lush and the greens were true as the Savio Eagles and Lady Eagles took on the challenges of the course to try and advance to the Regional Golf Tournament.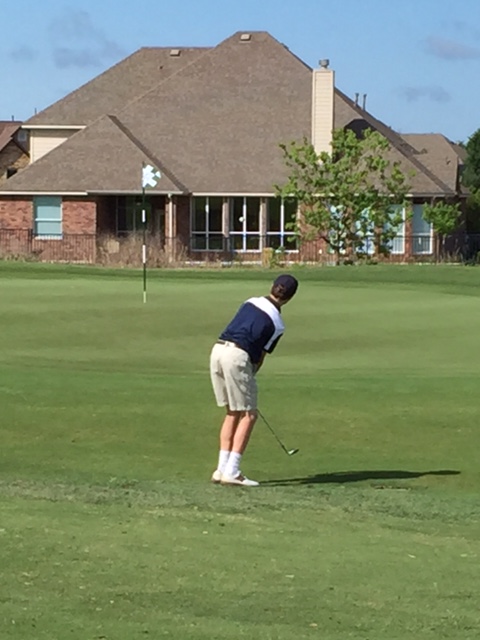 Like any Major Golf Tournament there were nerves and anticipation to get the round under way. The Eagles, led by junior Clayton Knavel, were trying to advance for the first time in school history. They were very supportive of one another in the pre-tournament warm up, helping one another get ready to face the challenge of the day.
The Lady Eagles (2014 State Qualifiers), led by senior Brooke Ellis and junior Savanah Acosta, were also making sure their pre-tournament preparations were set.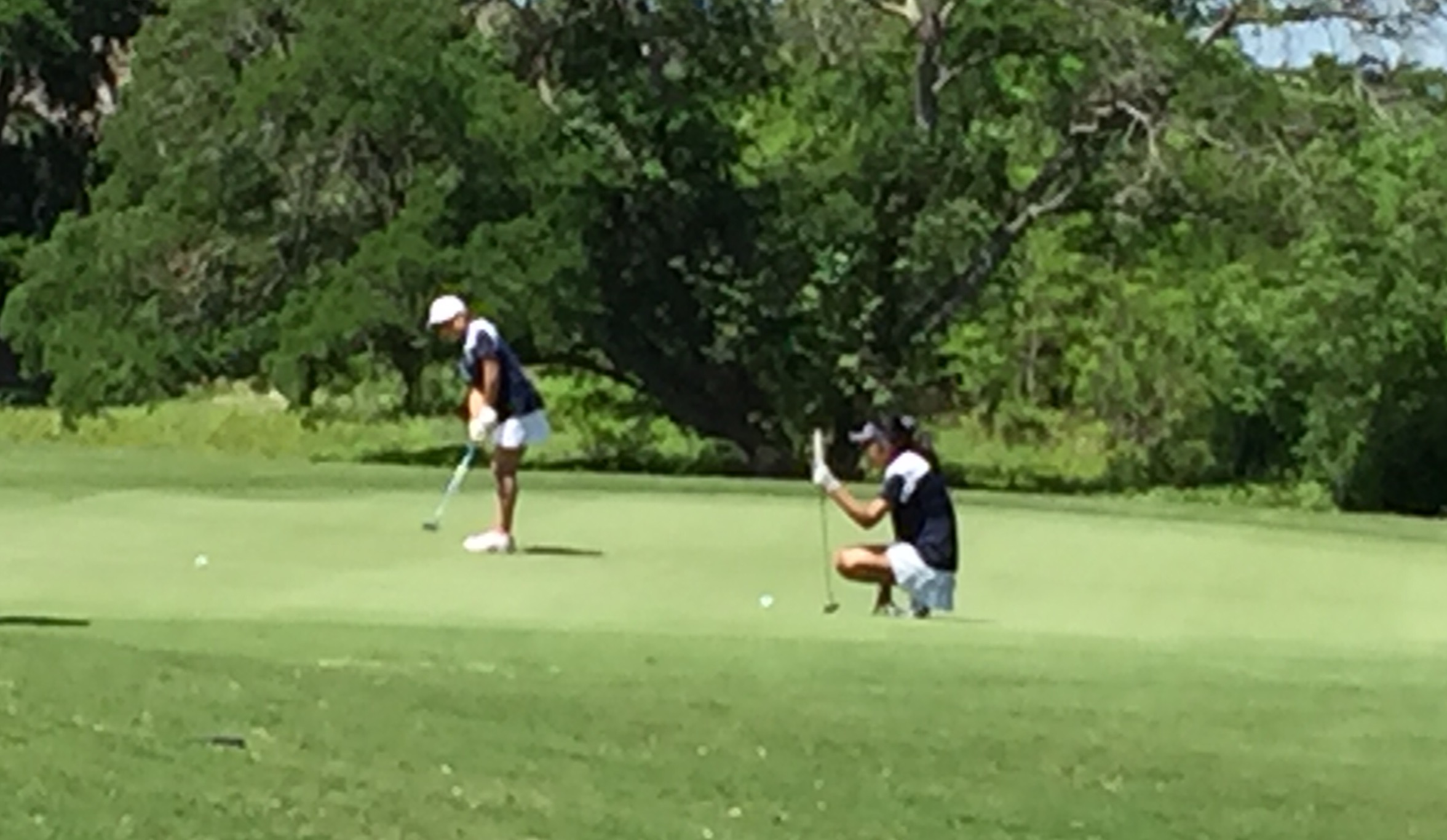 The golfers teed off in a shotgun start format at 8:30 am and after the final putt dropped found that their efforts and practice were rewarded. Eagles, Clayton Knavel and Zachary Stewart qualified for Regional honors as they placed in the top overall scoring places. Clayton took 6th place honors overall and Zachary beat out two fellow competitors in a one hole scorecard playoff with a par on the 17th hole to capture 15th place honors and qualifying both to advance to the Regional Tournament.
The Lady Eagles, continued their streak to advance to the Regional Tournament for the second year in a row. Brooke Ellis took 2nd place overall and was closely followed by the rest of the Lady Eagles team.
Next week, our Eagles and Lady Eagles, Clayton Knavel, Zachary Stewart, Brooke Ellis, Savanah Acosta, Shelbie Sagnes, Connor Neill and Shelby Ferraris, will travel to the Victoria Country Club in Victoria, TX to take on the challenging South Texas course on Monday, April 20th.
Coach Becerra is very proud of all of the golfers. There were some disappointments, however the positives are the lessons this game has provided to all the players. Coach said, "not all my players advanced but they all know how much dedication is needed to achieve the goals we set for ourselves in life."