Campus News
Eagle Boys Basketball Recap of Record Breaking Season
March 11, 2015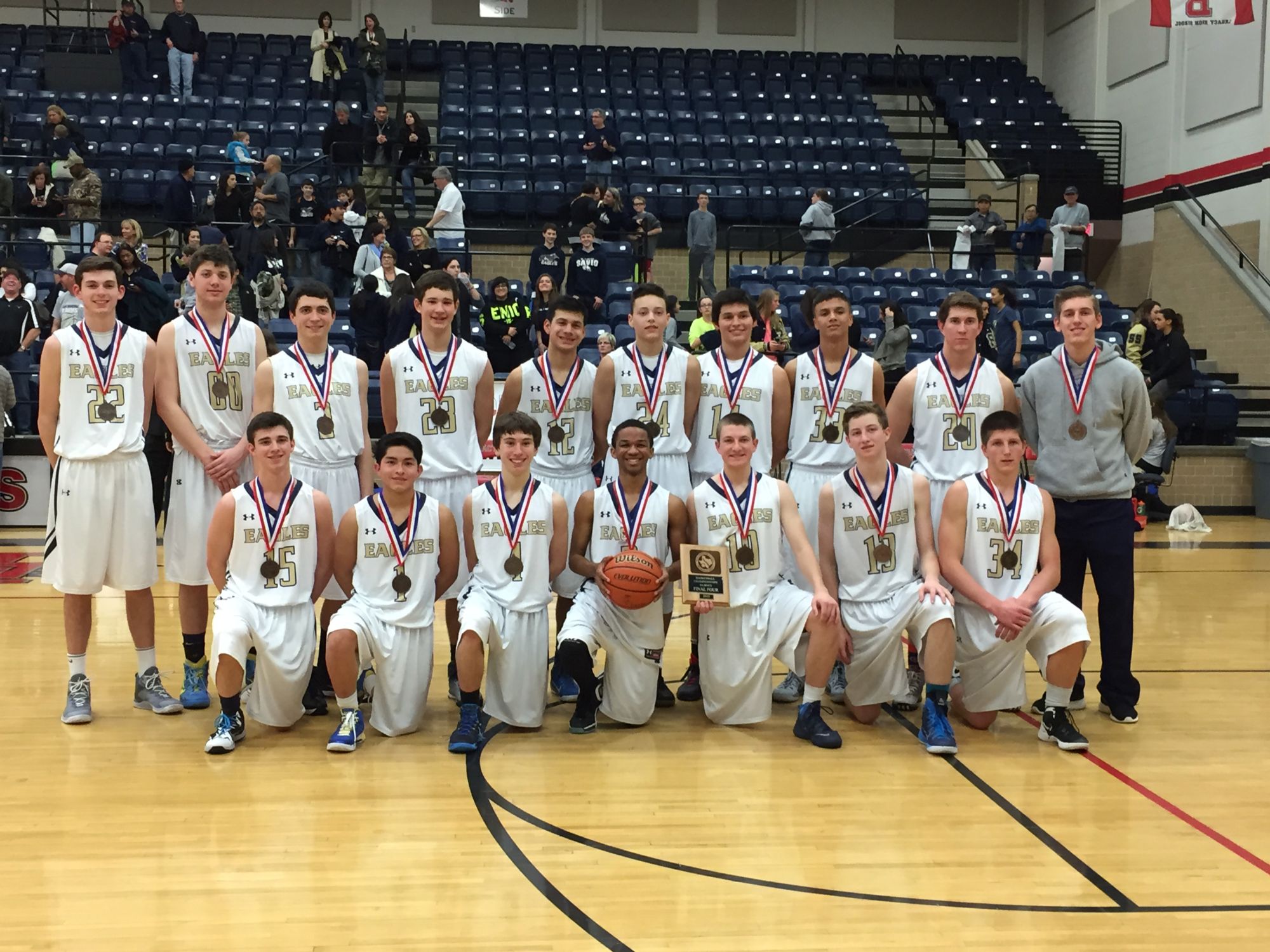 Season Recap from Coach Jernberg:
Congratulations to the Eagle Boys basketball program as they completed a resounding, record-breaking year while moving to a higher-level than ever reached before!
Here is a brief summary of the team and individual accomplishments for the 2014-15 year:
Team:
Undefeated district record and championship
Regional championship
Trip to the state basketball tournament
State 4th place AAAA ranking by the end of the year
Record season with all three teams winning their district championships
A school record 25 wins
Individual:
All District:
1st Team: Logan Blow and Kevin Owens
2nd Team: Schyler Hallberg and Miguel Rodriguez
Honorable Mention: Jacob Kilburn
State AAAA All-Tournament Team:
Logan Blow and Kevin Owens
TAPPS All-State Team:
Logan Blow and Kevin Owens
We have been blessed with a lot of good fortuned, combined with the hard work of our players over the past 12 months. A job well-done!