Campus News
Savio Seniors Attend SEEK 2015 Conference in Nashville
January 09, 2015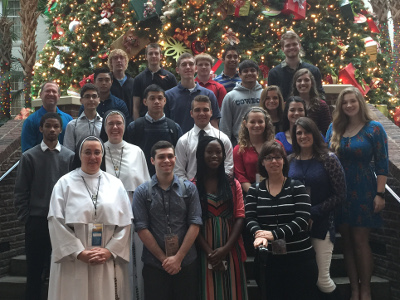 Nineteen members of the Savio Senior Class of 2015 traveled to Nashville, Tennessee on January 1-5 for the SEEK 2015 Conference presented by FOCUS (Fellowship of Catholic University Students). They spent five days along with 10,000 Catholic college students seeking Jesus through many uplifting, informative sessions from which they could choose based on their interests, concerns and desires. The sessions were led by nationally acclaimed Catholic speakers including Jason Evert, Chris Stefanick, Dr. Edward Sri and Janet Smith.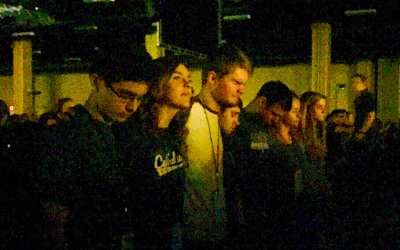 The seniors also had the opportunity to pray together at daily mass and heard dynamic Catholic keynote speakers including Father Mike Schmitz and Matt Fradd. They sat in the Lord's presence at adoration and took advantage of the nearly 200 priests that were available to hear confessions. They came back on fire with the love of Jesus ready to spread the Word to their fellow Savio students!
Savio Seniors in the Class of 2017 will have an opportunity to attend the next SEEK conference which will be held in January 2017 in San Antonio, Texas.