Campus News
Savio Volleyball Players Volunteer at Toys for Tots
December 22, 2014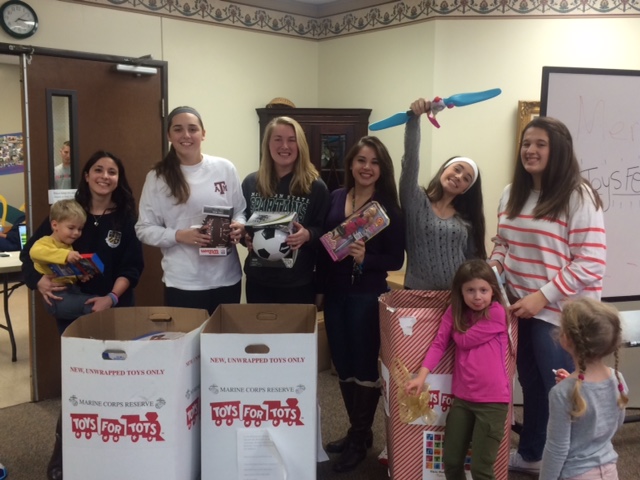 Savio volleyball players volunteered at Toys for Tots serving Williamson County Families on Saturday. The U.S. Marine Corps Reserve Toys for Tots program is a charitable organization that collects and distributes toys to needy families at Christmas. While Marines run the program, they depend upon generous donation and volunteers to help.
Our girls helped to deliver gift bags of toys for local families. During a slow period, they challenged a couple Marines to a push up contest. The Marines won, but Sarah Grenier provided a good competition. Sierra offered a squat contest, and the Marines declined!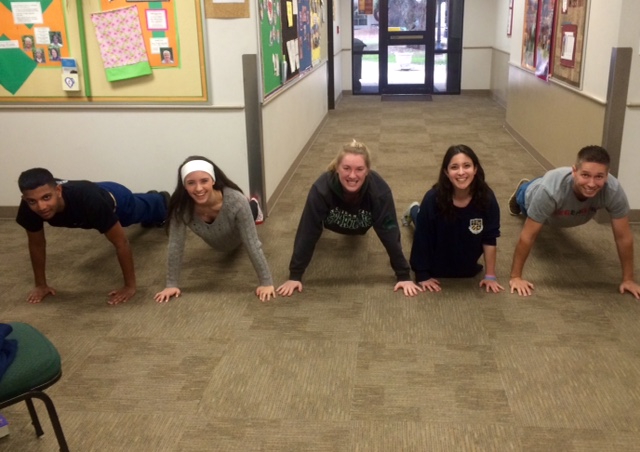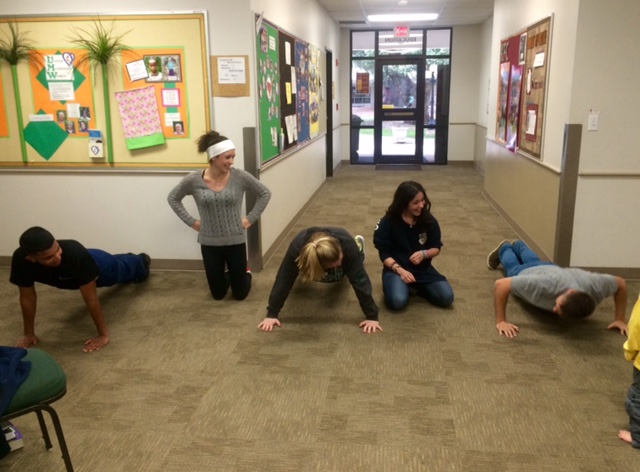 The USMC toys for tots head, Chief Davidson, was impressed with our Savio leaders, and asked us to come back next year!