Campus News
Savio Eagle Basketball Opens the Season with Alumni Game
November 12, 2014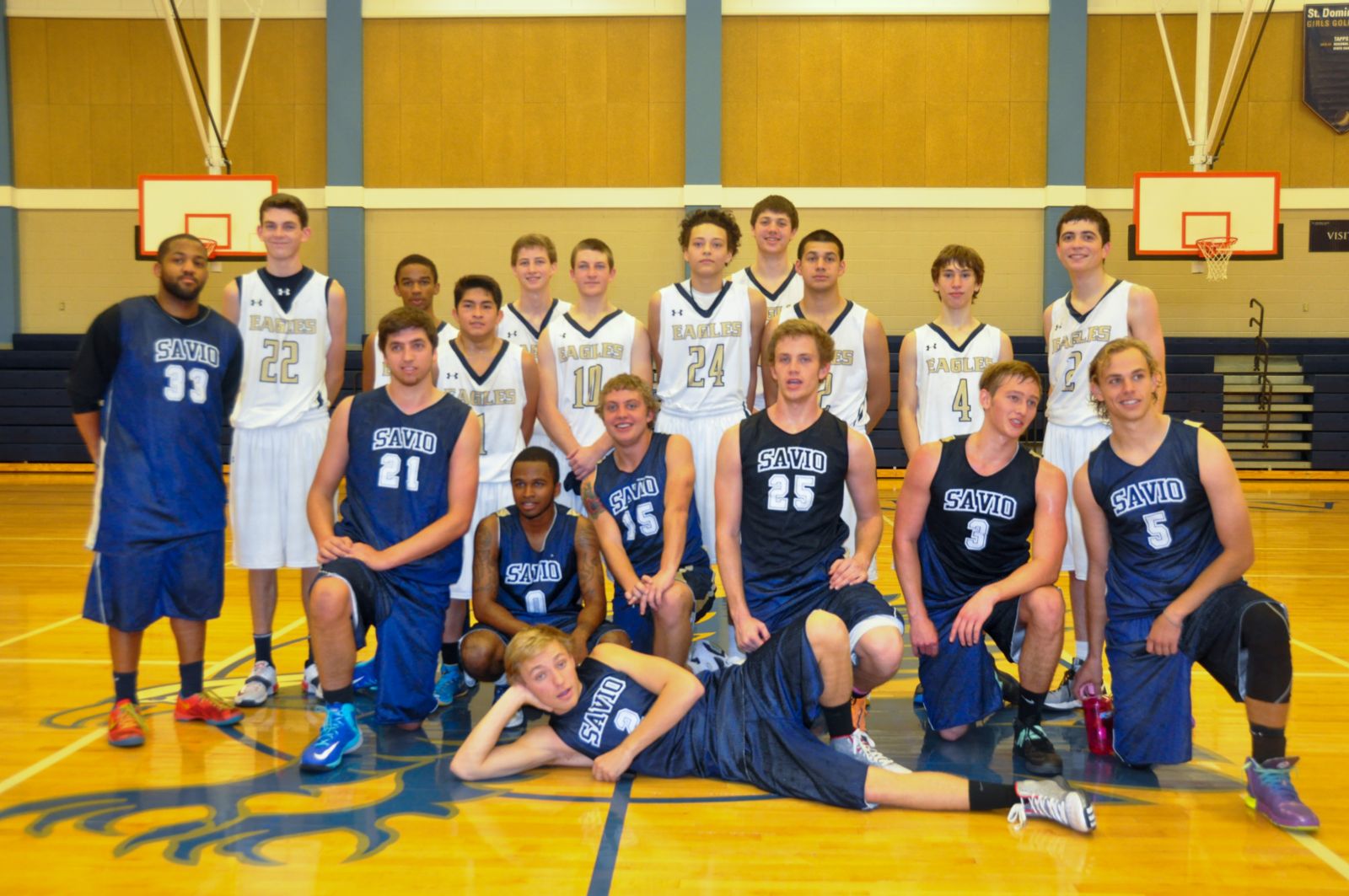 The Savio Eagle boys opened their basketball season with something new--a brand new tradition played this past Saturday at the Eagle nest.
The Freshmen and JV was split up evenly and they played a "Blue and White" intrasquad game with the Blue team rolling to a 50-40 win. Seven players on each team got lots of playing time and were able to show their impressive sub-varsity skills.
The Eagle varsity hosted our first-ever "Alumni team" made up of seven graduate hoopsters and their player-coach, Jordan Marks. The Alumni team was made up of Quinn Robichaux (2014), Cole Korte, Daniel Minor, Michael Harrell and Chaz Anthony (2013), plus Daniel Miksch and Ricky Minor (2012). It was a great event in which this years Savio squad won a hard-fought 68-60 victory.

Last night Savio opened their regular-season schedule with solid victories over Brentwood Christian. The JV trounced Brentwood 71-30 and the Varsity rolled to a 67-40 victory over the Crusaders as well.

The Eagle Freshmen will have their home opener this Thursday evening at 7pm against San Juan Diego's JV and the Varsity will tip-off at home for the first time Friday night against Round Rock Christian at 6pm in a single contest.
GO SAVIO !!