Campus News
Eagle Football Drops Season Finale
November 09, 2014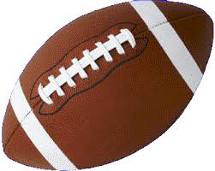 The historic 2014 St. Dominic Savio football season came to a crashing end at home on Friday as the Eagles were handily defeated by St. Stephen's 41-0. Despite the loss, the Eagle football team enjoyed its first winning season in history finishing with 5 wins and 4 losses.
It was apparent from the opening kickoff that the bigger, faster Spartans would be the best foe the Eagles had faced since starting their win streak against TSD the first week of October. St. Stephen's marched through the Eagle defense in 8 plays on their first possession. The first time in many weeks any team had been able to do that against the aggressive Savio D. The Spartan offense continued its dominance over the Eagles and eventually bolted to a 20-0 lead in the first quarter and never looked back.
Head coach Joe Gutilla had nothing but praise for his team. "Although the team is very disappointed in how it ended, the coaching staff is very proud, especially with our seniors who set the bar very high for all future Eagle football teams. We will get our returning players in the weight room during the off-season and get the boys prepared to make an even better run next year."