Campus News
Lady Eagles Volleyball Sweeps Meridian
August 28, 2014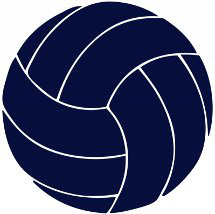 In Thursday night volleyball action, the Lady Eagles swept Meridian in 3 straight sets with scores of 25-8, 25-4, 25-9. The Junior Varsity team also swept in convincing fashion, 25-8, 25-10.

In the varsity match, the Eagles delivered 25 aces from the serving line and hammered down 22 kills.

Sophomore Outside Hitter Maddie Miksch shattered the old school record for Attack % held by Jenna Minor. The old record was .818. Maddie Miksch took 13 swings at the ball and 11 of them were kills, an attack percentage of .846. Right behind Miksch was Sophomore Middle Blocker Caleigh Johnson who hit .800.

A second school record was broken during the match by Freshmen Outside Hitter Isabella Young. Young served up 12 aces in the match, besting former record holder Abby Miksch' 11 aces.

The Lady Eagles next match is at home this next Tuesday night against St. Stephens.
Come out and support the Ladies!
GO SAVIO !!