Campus News
Eagle Football Season Begins!!
August 24, 2014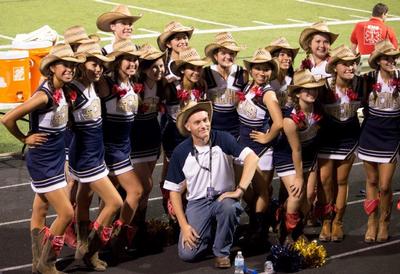 The St. Dominic Savio Eagle football team opened the 2014 high school football season in Austin on Friday, August 22nd at McNeil HS against Florida Faith Christian Academy. The Eagles proved they are a much improved team over last year, and at times showed flashes of brilliance.
Down 8-0 at half, the Eagle offense drove the length of the field and scored but missed the 2 point conversion to make it 8-6. However, the Eagles couldn't muster enough offense or defense for the remainder of the game and the Florida team pulled away in the fourth quarter.
The Eagles finally found the end zone late in the game to make the final score Faith Academy 29 - Savio 14. Next Friday the Eagles travel to San Antonio Cornerstone Christian. Game time is 7:30. Come out and cheer on our Eagles!
GO SAVIO!!