Campus News
CONGRATULATIONS to Savio Yearbook Staff!
May 22, 2014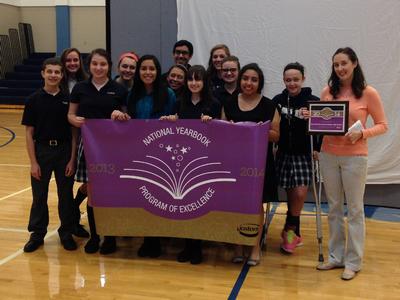 During our distribution event, our yearbook staff was presented with the Jostens National Yearbook Program of Excellence award today for the 3rd year in a row. This award is given to approx. 400-500 schools out of the over 20,000 schools Jostens works with. We also became one of only about 50 schools in the entire country to receive the award 3 years in a row.
"It's a special accomplishment", Yearbook sponsor Sarah Saniuk said, "My students worked REALLY hard this year and I am SO proud of them."
For more information click HERE