Campus News
The Babbling Brooks Fall Play, 7 p.m., November 3 & 4
October 25, 2023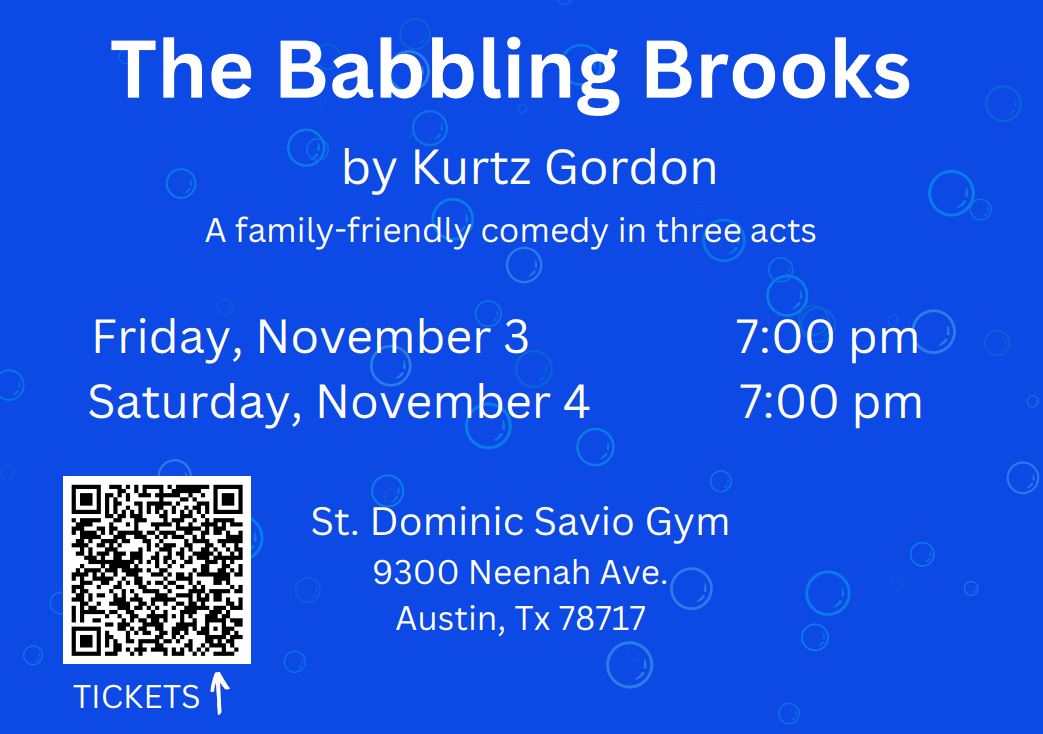 THE FALL PLAY! THE FALL PLAY! IT'S TIME FOR THE FALL PLAY! November 3 & 4.
The Babbling Brooks by Kurtz Gordon is a family-friendly comedy in three acts. Betty, with the help of her friends, writes a neighborhood newspaper with information gained by eavesdropping on her mother's phone conversations. When the neighbors read the paper, filled with gossip, innuendo, and half-truths, consequences must be paid by the daughter and her mother! The show is presented by arrangement with Concord Theatricals on behalf of Samuel French, Inc.
TICKETS: https://stdominicsaviocatholichighschool.factsmgtadmin.co...