Campus News
Seniors of the Week!
February 28, 2022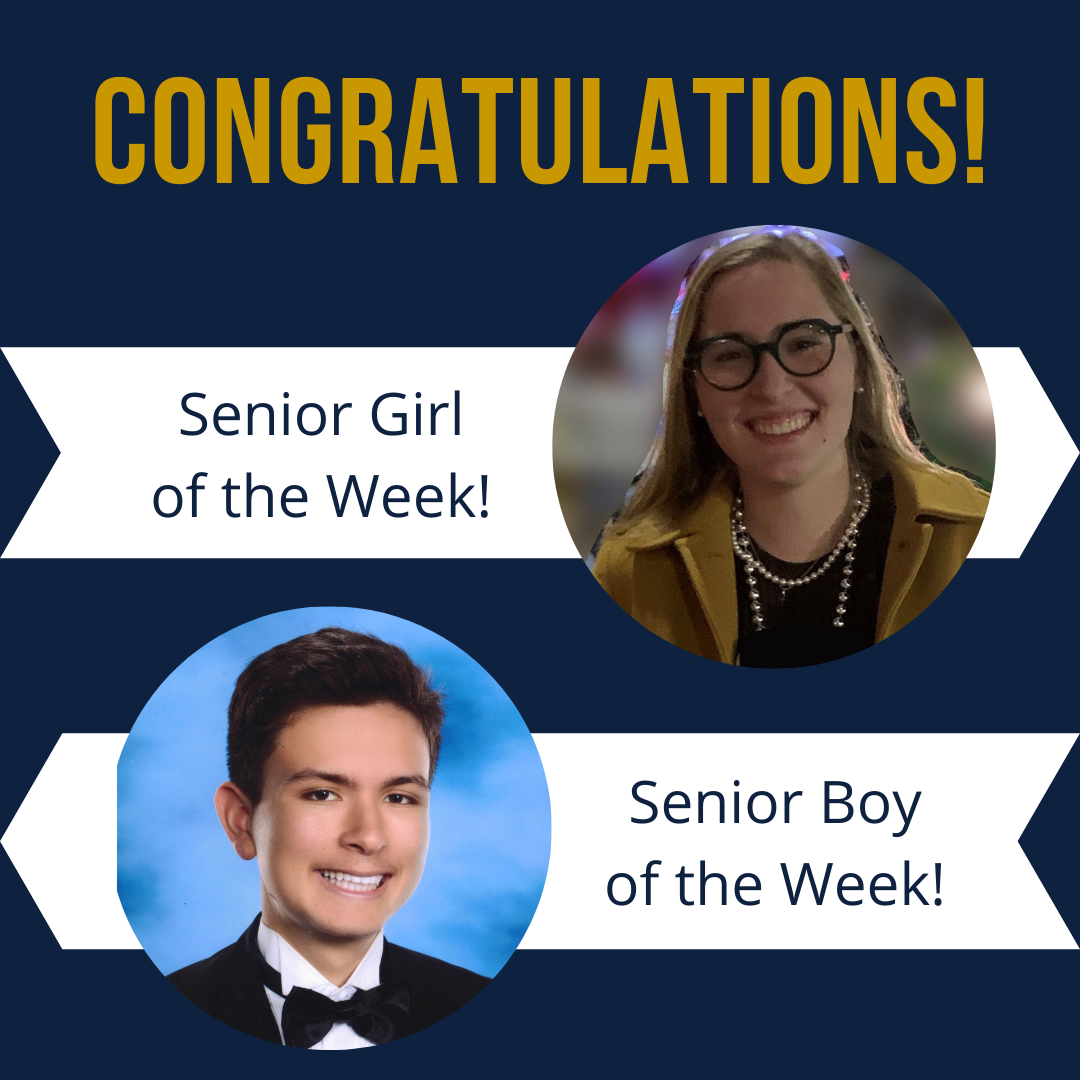 Our Senior Girl of the Week is Merritt! She is kind, loving, and always sees the best in people. She gives a great amount of effort in everything that she does and is a very clear thinker.
Our Senior Boy of the Week is Alexander! He is the president of the Model UN Club and is very hard working. Alexander is also currently teaching the Model UN class at Savio. He is engaged in class discussions and always willing to help others. He is great at explaining his perspective and thinking about others.