Campus News
2020 Cuts for Cancer
February 06, 2020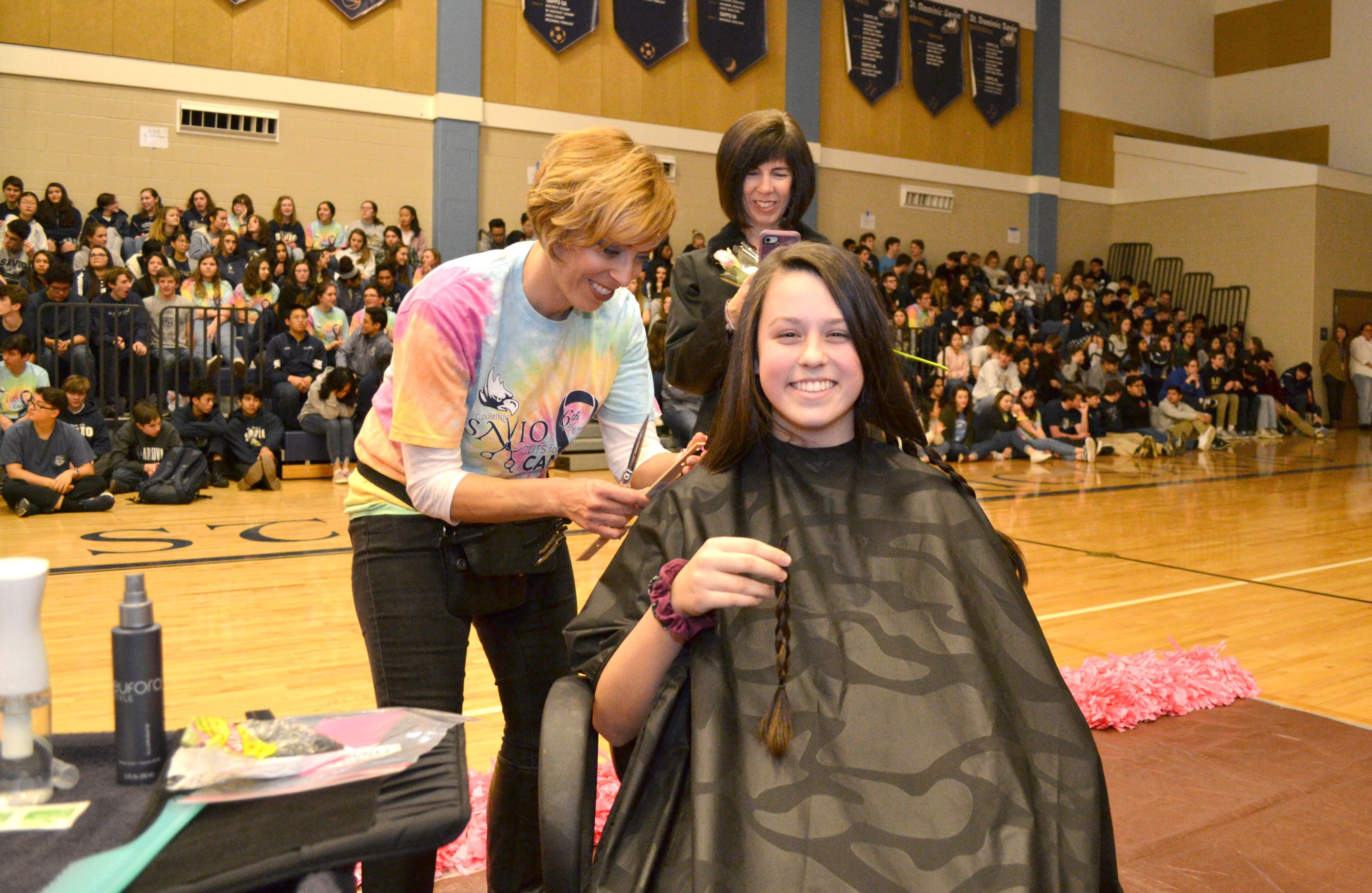 This year is the 7th Annual Cuts for Cancer on Friday, February 21, 2020.
In the past six years, a total of 590 ponytails have been donated from the Savio community. The school also raises funds to be donated each year and the grand total that the school has donated to St Jude's Research Hospital is well over $10,000.
Considering donating your hair?
The ponytails donated need to be 8" in length. Please prayerfully consider participating if you are able to. We have professional stylists that volunteer their time to participate in this amazing event to cut your hair, or you can have your own stylist cut it and bring it to donate in a Ziploc bag. Everyone that cuts their hair will receive a free shirt.
The ponytails are donated to be made into real hair wigs for children who have lost their hair to cancer, and other illnesses. T-shirts will be for sale, to help support the event. All proceeds from the shirts are donated to St Jude's Children's Hospital.
Will you donate your ponytail? Fill out the Pledge Permission Form at the button or find the forms on the bulletin board by the gym! Please turn in your pledges to the Front Office by February 13th!
Want a T-shirt, but not donating a ponytail?
T-shirt order forms are available by Mrs. Schiesser's office and are due February 13th! Please follow the button to fill out and print out the forms.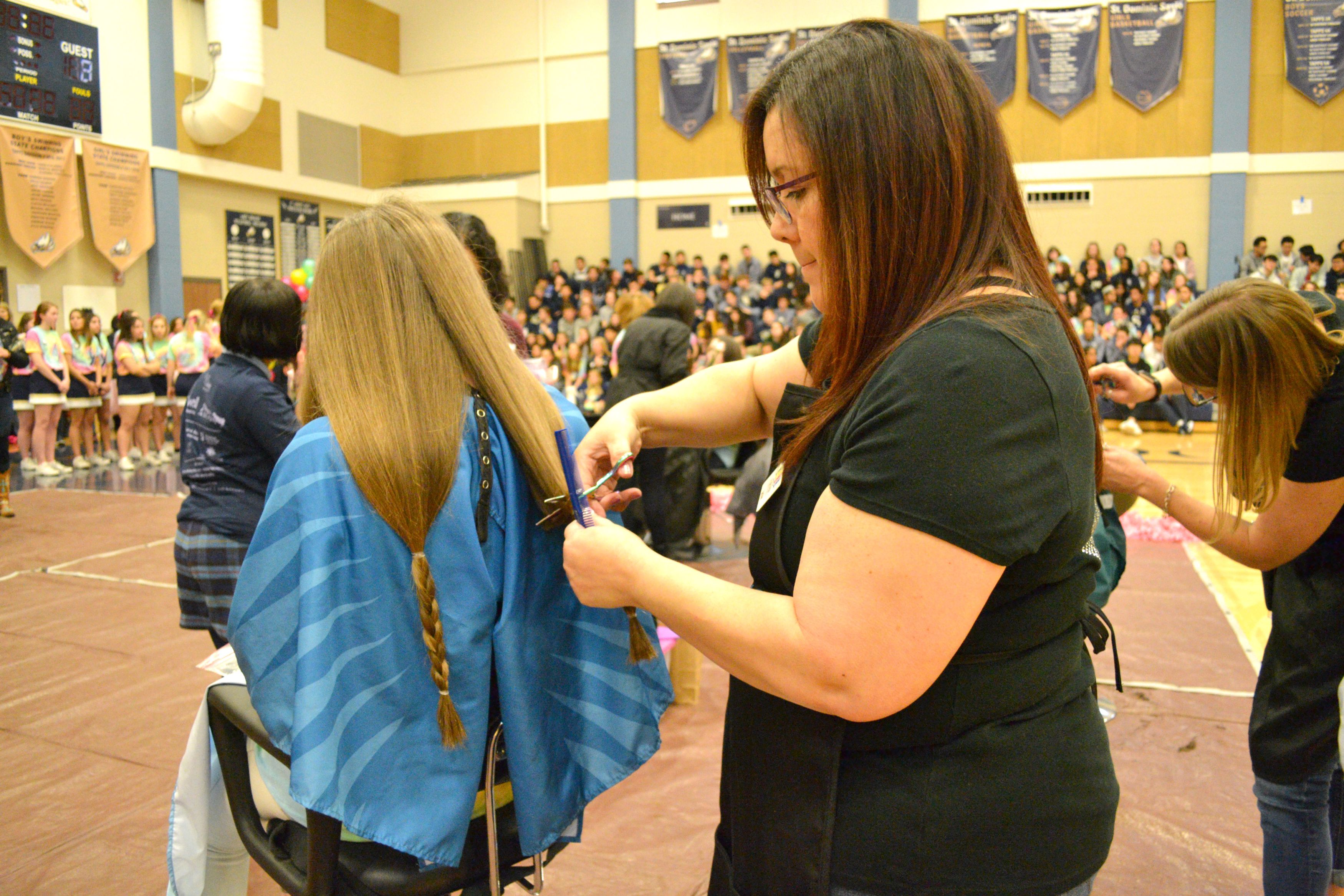 --
St. Dominic Savio Catholic High School is located in northwest Austin, Texas, in an active and thriving community. Savio is a college preparatory school, to prepare young men and women to become faith-filled, visionary and inspirational leaders in service to the Church and the world. St. Dominic Savio offers a faith experience that encourages students to reach their full potential as caring, conscientious, and moral servant leaders. The vision is Forming Servant Leaders in the Image of Christ. For any questions, please contact the Director of Communications, Ms. Cristina Mares, by email: cmares@saviochs.org.