Campus News
TCCB Awards Teacher
January 29, 2020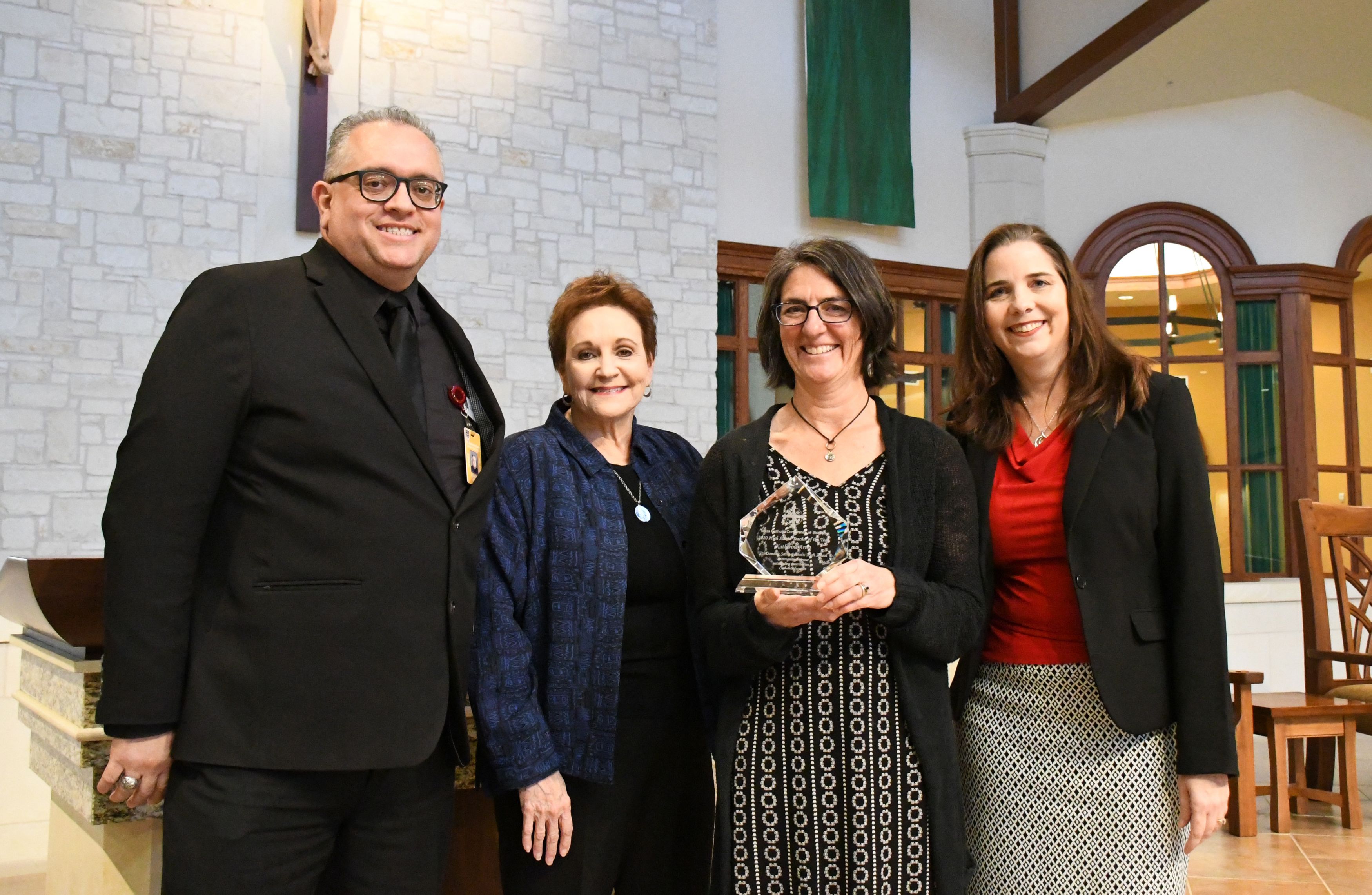 On January 29, the Superintendent of Catholic Schools in the Diocese of Austin, Misty Poe (pictured right) presented a special award to one of our Teachers, Mrs. Katie Artzt. Mrs. Artzt has been a Math instructor at St. Dominic Savio and was recognized as the 2020 Teacher of the Year recipient selected by the Texas Catholic Conference of Bishops.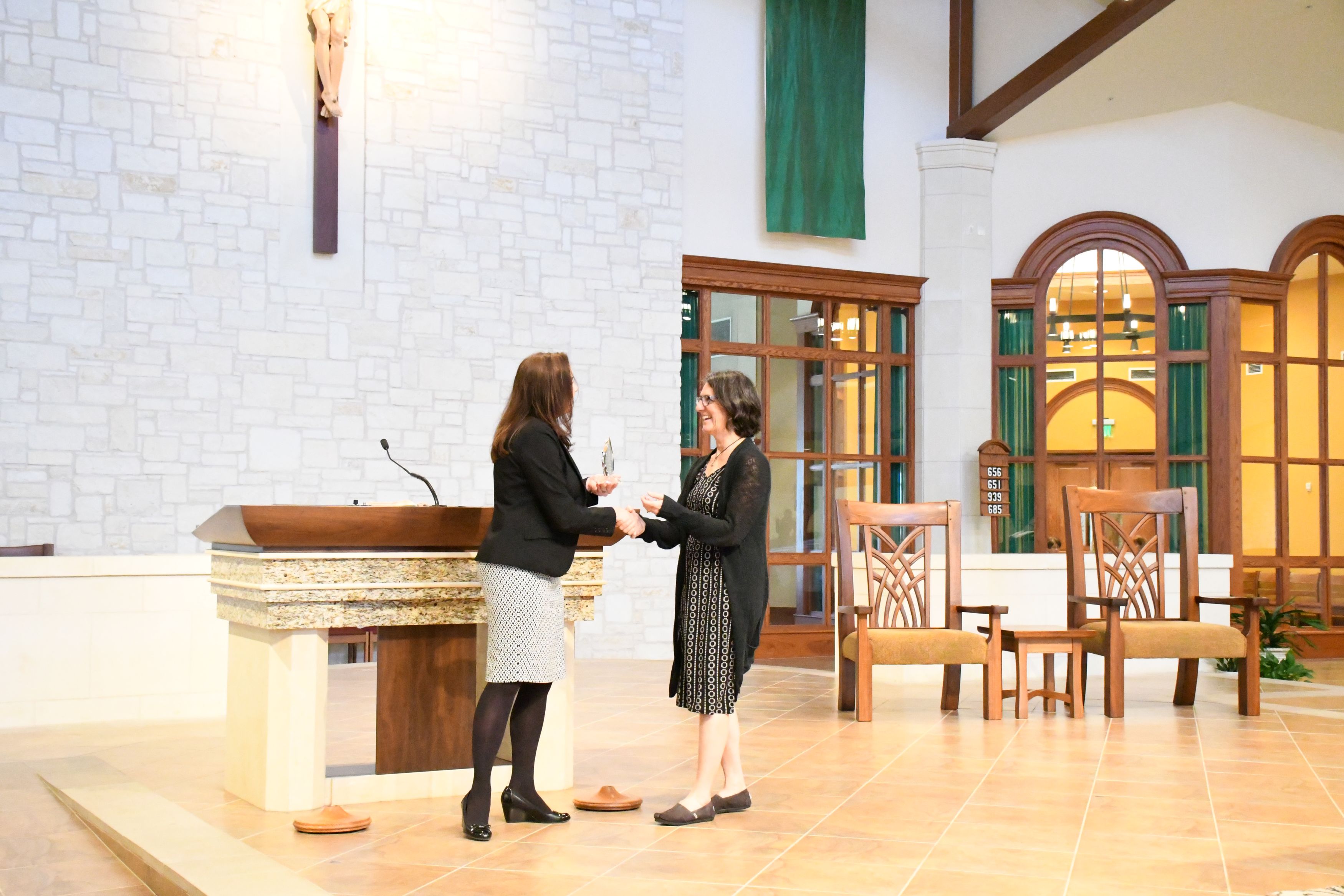 Mrs. Artzt was selected because she has shown remarkable dedication to both the spiritual and intellectual formation of students. The selection committee commented that they were, "deeply impressed by her professional and special contributions to the school including the development of an innovative math curriculum, organizing and leading retreats, establishing small faith communities, and creating volunteer opportunities for the students."
Congratulations, Mrs. Artzt! Thank you for all you do for Savio students!
--
St. Dominic Savio Catholic High School is located in northwest Austin, Texas, in an active and thriving community. Savio is a college preparatory school, to prepare young men and women to become faith-filled, visionary and inspirational leaders in service to the Church and the world. St. Dominic Savio offers a faith experience that encourages students to reach their full potential as caring, conscientious, and moral servant leaders. The vision is Forming Servant Leaders in the Image of Christ. For any questions, please contact the Director of Communications, Ms. Cristina Mares, by email: cmares@saviochs.org.