Campus News
Coats for Kids Drive
November 08, 2019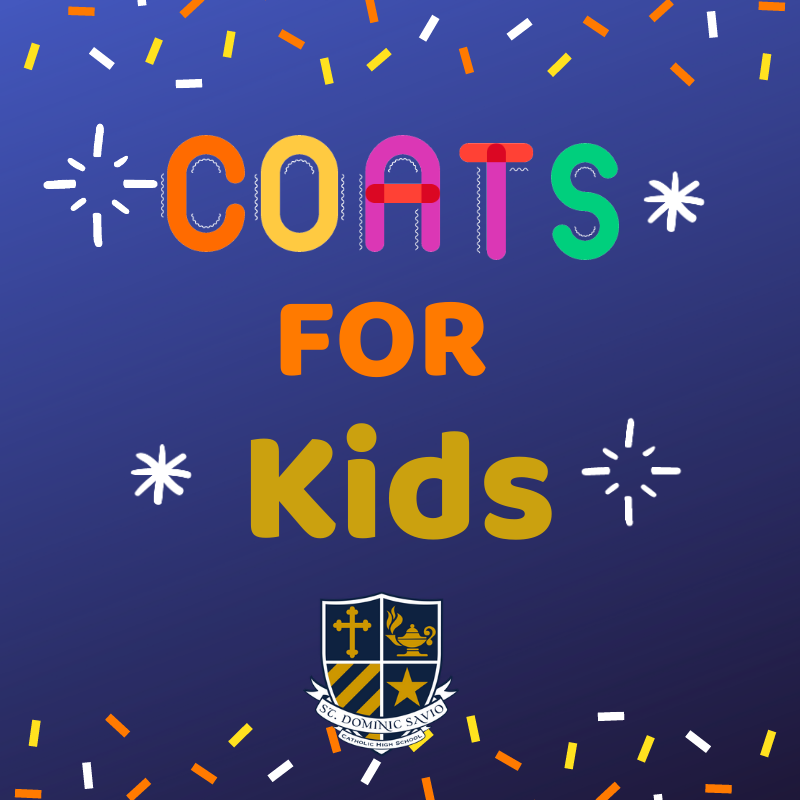 St. Dominic Savio Catholic High School will be hosting a Coats for Kids drive November 11th - 22nd. There are many kids in our own community who don't have the means to buy a coat for the winter season, and the generosity of the Savio community is needed. Between November 11th - 22nd, Savio students are invited to bring any coats, hoodies, or jackets that they would be willing to donate; any size will work (Parents can donate too!) to their family room.
Going on 33 years, Coats for Kids has hosted an annual community event that collects and distributes new and gently worn warm winter coats to the eligible youth of Central Texas and is one of the largest coat drives in the nation.
This is a competition against other private schools in the Austin area. A special prize will be given to the private school that collects and donates the most coats! We are also doing an in-school competition for house points and an ice cream party. The family that collects and donates the most coats will win an ice cream party.
Let's kick off this coat drive and start collecting! May the best family win! Bring coats and drop-off in donation boxes in your family room starting on Monday, November 11!
Thank you! ~ Mrs. Stefanie Schiesser
--
St. Dominic Savio Catholic High School is located in northwest Austin, Texas, in an active and thriving community. Savio is a college preparatory school, to prepare young men and women to become faith-filled, visionary and inspirational leaders in service to the Church and the world. St. Dominic Savio offers a faith experience that encourages students to reach their full potential as caring, conscientious, and moral servant leaders. The vision is Forming Servant Leaders in the Image of Christ. For any questions, please contact the Director of Communications, Ms. Cristina Mares, by email: cmares@saviochs.org.