Campus News
Future Eagle Night & Football A Success
November 04, 2019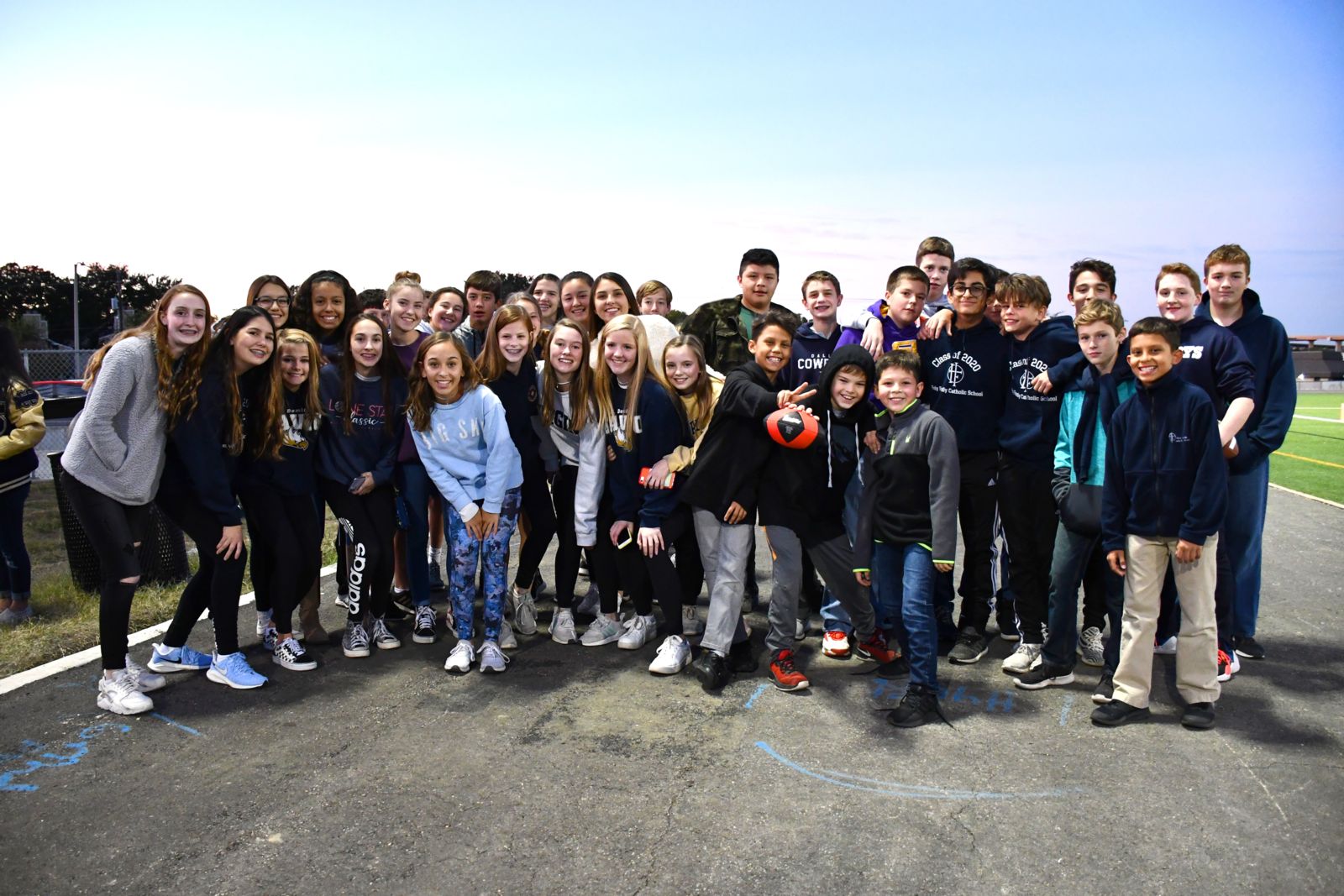 On Friday, November 1, St. Dominic Savio hosted Future Eagle Night. Many Future Eagles and their families were invited to attend a pre-game tailgate, and participate in a halftime relay race at the Football Game, to help celebrate Savio's undefeated season.
Savio Principal, Dr. Enrique Garcia gave a detailed summary of the night. Please take the time to read his post.
About the Championship Game
Congratulations to our Football Eagles v. Northland Christian Cougars on a 45-14 victory! More information will be released this week about the championship game. This is what we know so far:
Next Saturday, November 9, the football team will be traveling to Houston to play in the 6A Division V Championship game at 6:00 PM.
--
St. Dominic Savio Catholic High School is located in northwest Austin, Texas, in an active and thriving community. Savio is a college preparatory school, to prepare young men and women to become faith-filled, visionary and inspirational leaders in service to the Church and the world. St. Dominic Savio offers a faith experience that encourages students to reach their full potential as caring, conscientious, and moral servant leaders. The vision is Forming Servant Leaders in the Image of Christ. For any questions, please contact the Director of Communications, Ms. Cristina Mares, by email: cmares@saviochs.org.