Campus News
Quiz Bowl Team A, Champions!
October 08, 2019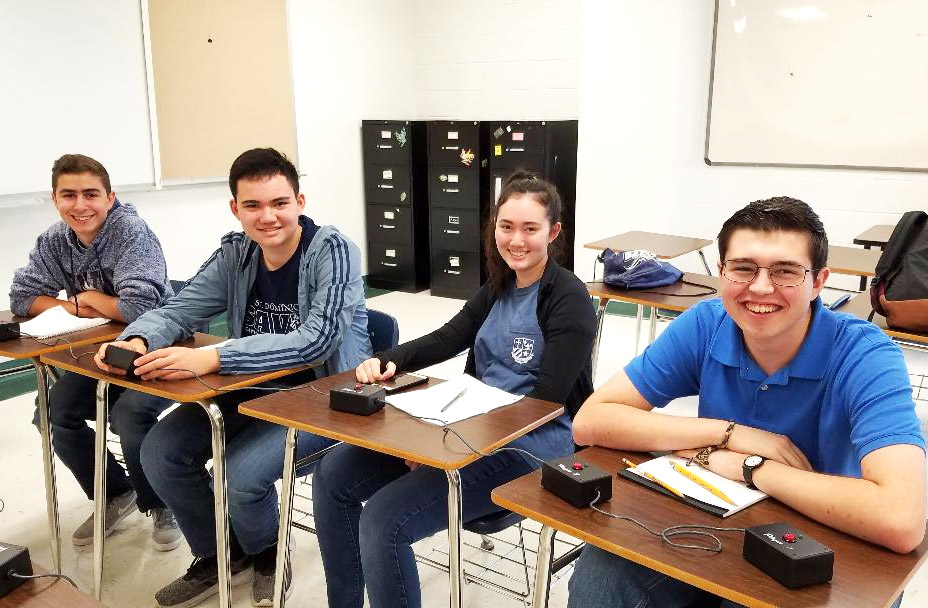 St. Dominic Savio students participated in the TQBA Alamo City IX Quiz Bowl Tournament in San Antonio this weekend. The teams met at 6:30 AM on Sunday, October 6 and drove to San Antonio. It was a full red-robin tournament, and the winning team needed to win by two matches. Savio played seven preliminary rounds against both private and public high schools in the central Texas area.
Savio Team B included (from left to right) Jared Lillie, Samuel Carrillo, Alexander Lacayo, Olivia Banister and Luis Barajas. They started out strong and had several very close matches throughout the day. They ended the day with a record of 4-3!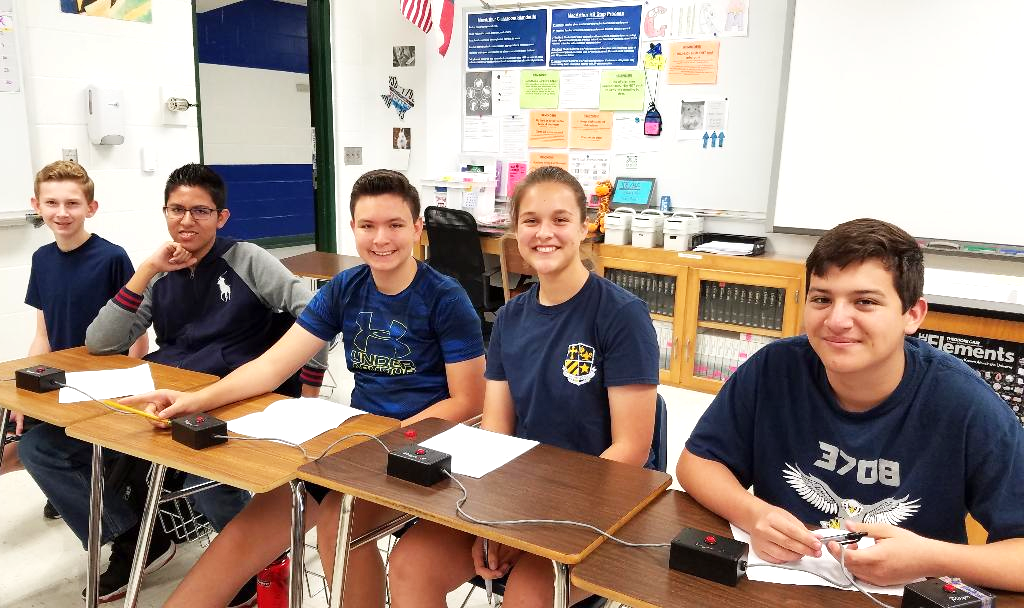 Savio Team A included (from left to right) Nate Mikosh, Johnny Miri, Katie Miri, and Michael Meeks. They were undefeated at the end of the seven preliminary rounds and played a final match for the championship that they easily won with a score of 325-200 against Thomas C. Clark High School, a large public high school with nearly 3000 students from San Antonio. As the undefeated tournament champions, Savio Team A earned an invitation to the High School National Championship Tournament in Atlanta, Georgia.
Thank you to Mrs. Ellen Miri, who is a Savio parent, for her assistance and support of the Quiz Bowl Team!
--
St. Dominic Savio Catholic High School is located in northwest Austin, Texas, in an active and thriving community. Savio is a college preparatory school, to prepare young men and women to become faith-filled, visionary and inspirational leaders in service to the Church and the world. St. Dominic Savio offers a faith experience that encourages students to reach their full potential as caring, conscientious, and moral servant leaders. The vision is Forming Servant Leaders in the Image of Christ. For any questions, please contact the Director of Communications, Ms. Cristina Mares (Almanza), by email: cmares@saviochs.org.