Campus News
National Community Service Award
June 03, 2019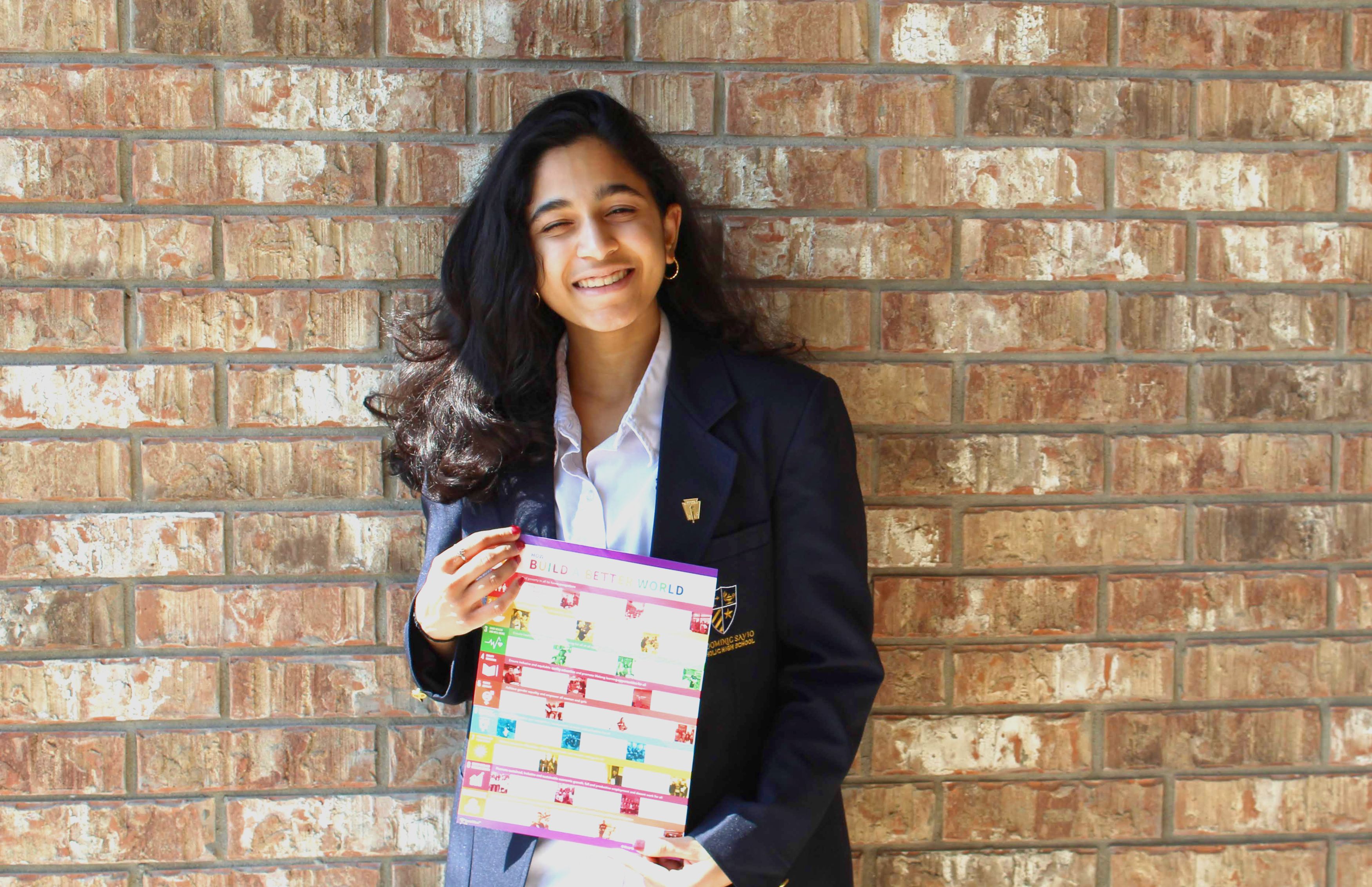 Students across the country are being recognized by the United Nations Association – USA and InnerView Technologies in the 2018-2019 National Community Service Awards for students and schools at both the high school and undergraduate level. Dhyasa Kumar, was recognized for her primary area of impact Global Goal 1 - No Poverty.
This three-tier award program celebrates a wide range of activities driving impact from first-time actions like volunteering at a food pantry, tutoring, working with seniors and veterans to leadership roles in fundraising, organizing and speaking at events.
"Community service is a key part of who I am. I am hopeful and inspired by the UN global goal to end world hunger. This is a cause that is very dear to me. It is one of the reasons I work at the food pantry, where I am able to assist people directly and can contribute to the goal to end hunger. My personal long-term goal is to be a UN Ambassador one day, so I can further these efforts. For now, I am very happy to have the opportunity to make a difference in my local community," said Dhyasa Kumar.
Dhyasa Kumar was one out of 19 students that were recognized with this effort and represented St Dominic Savio Catholic High School out of 188 schools. Congrats Dhyasa!
St. Dominic Savio Catholic High School is located in northwest Austin, Texas, in an active and thriving community. Savio is a college preparatory school, to prepare young men and women to become faith-filled, visionary and inspirational leaders in service to the Church and the world. St. Dominic Savio offers a faith experience that encourages students to reach their full potential as caring, conscientious, and moral servant leaders. The vision is "Forming Servant Leaders in the Image of Christ." For any questions, please contact the Director of Communications, Cristina Almanza, by email: calmanza@saviochs.org.