Campus News
Jewelry Design Lesson Receives A Blessing
May 01, 2019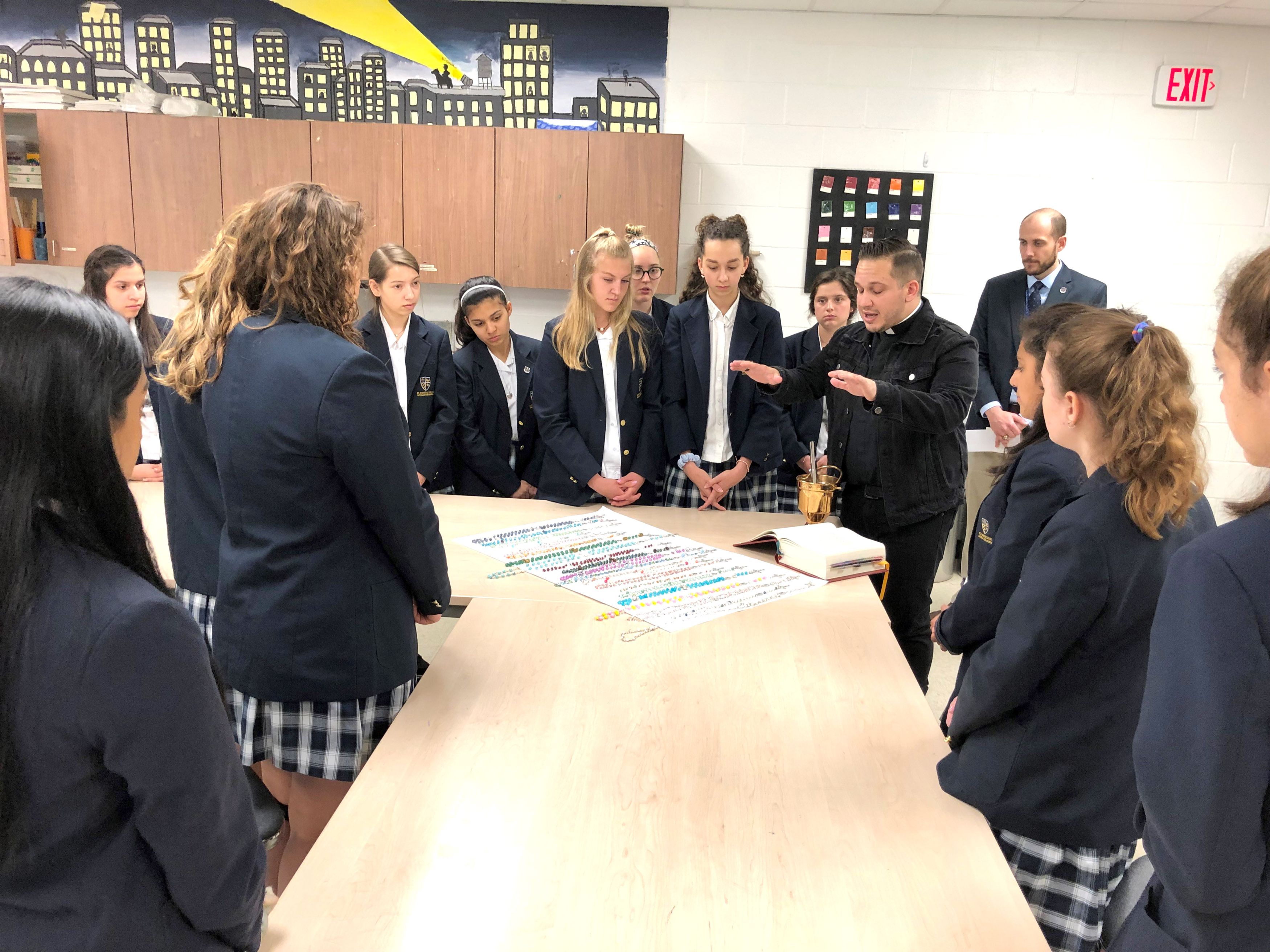 On Wednesday, May 1st, after all Rosaries were completed in Mrs. Robbins' Jewelry Design class, Fr. Jared Cooke, Parochial Vicar at St. Thomas More Catholic Church, stopped by the art room to bless the Rosaries after the school Mass. Last week in Jewelry Design class, all 22 students learned to wire beads to make a Rosary. Each student chose her own beads to create a pattern or color scheme of choice.
The Jewelry Design course introduces students to jewelry design as an art form. Students explore various materials and techniques while working on the fundamentals of design. Students learn about the history of jewelry and wearable art while creating their own original pieces. Mrs. Celeste Robbins teaches this course at St. Dominic Savio and incorporated the lesson on creating Rosaries.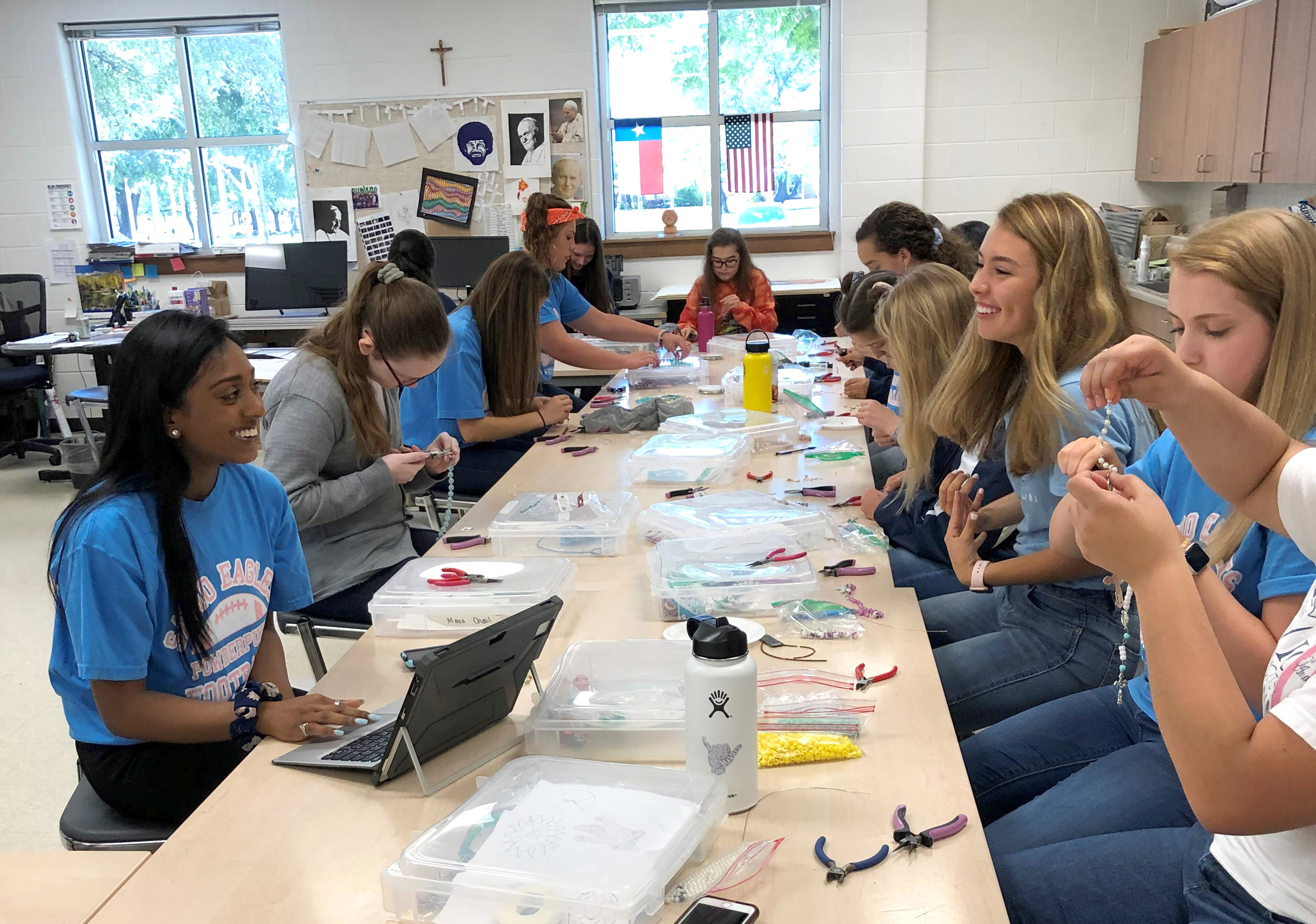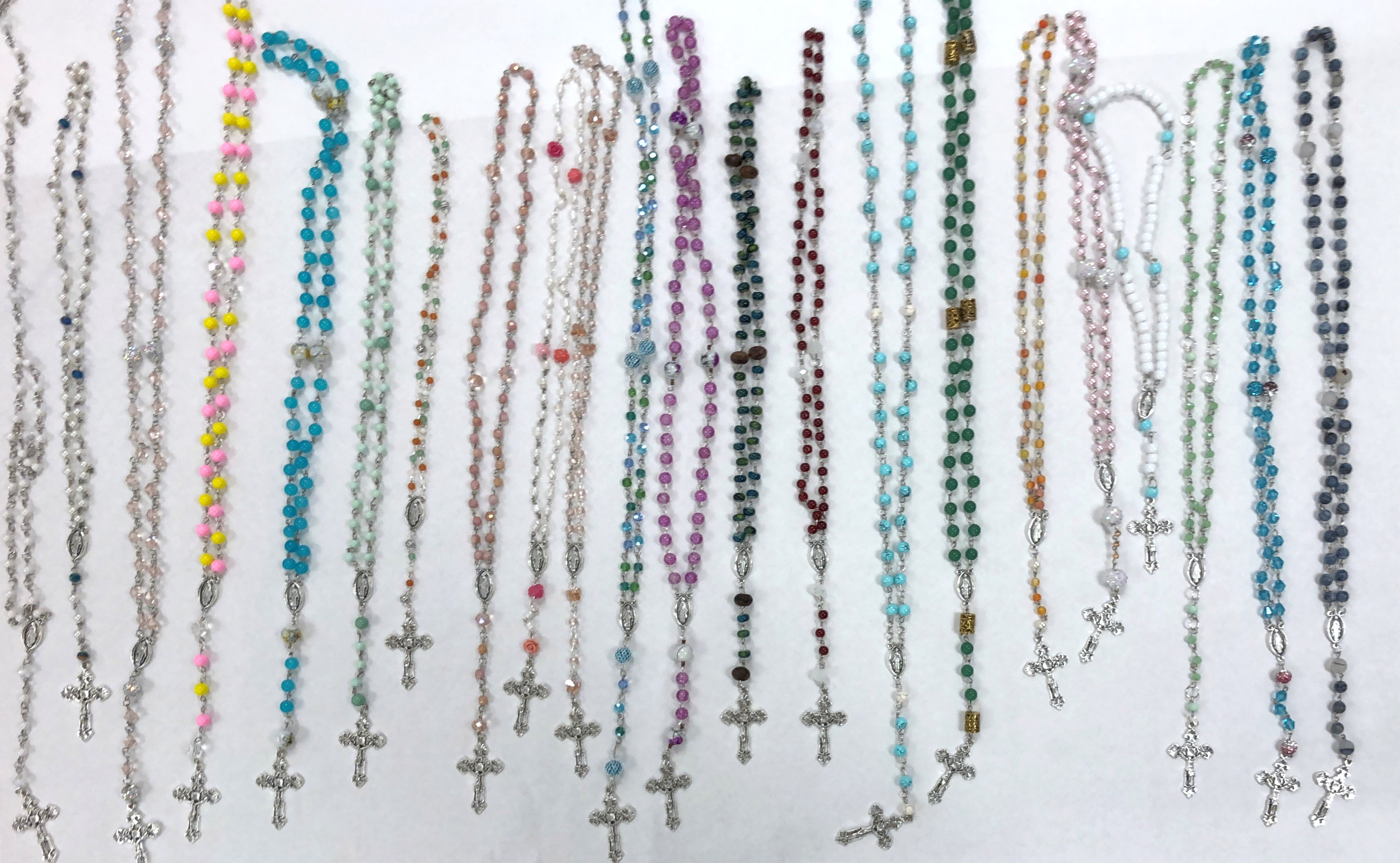 St. Dominic Savio Catholic High School is located in northwest Austin, Texas, in an active and thriving community. Savio is a college preparatory school, to prepare young men and women to become faith-filled, visionary and inspirational leaders in service to the Church and the world. St. Dominic Savio offers a faith experience that encourages students to reach their full potential as caring, conscientious, and moral servant leaders. The vision is "Forming Servant Leaders in the Image of Christ." For any questions, please contact the Director of Communications, Cristina Almanza, by email: calmanza@saviochs.org.