Campus News
Latin Club Receives Second Place in Austin
March 04, 2019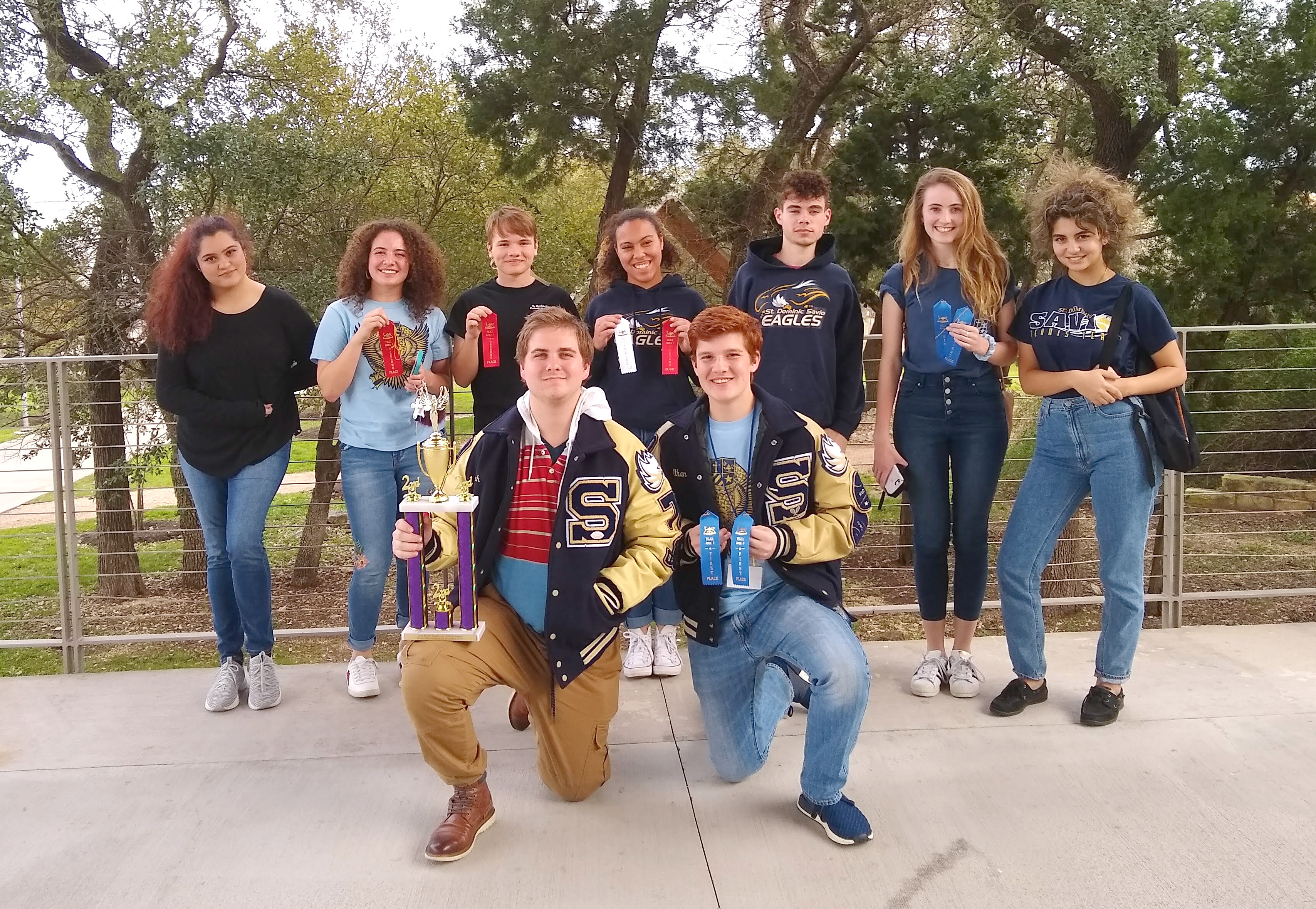 On Saturday, February 23rd, 16 Savio Latin Club students participated in the TSJCL Area Convention, a competition for Latin students throughout the Austin area. Our team of students placed 2nd overall in their division! Several students also received awards for their individual competitions.
Finally, all 15 of the students who participated in the Pentathlon contest were recognized for their scores. Congratulationes, Discipuli!
1st place polychromatic drawing - Erin Husband (Latin II)
1st place male costume - Jack Guerrero (Latin I)
2nd place Classical art - Malia Contreras-O'Reilly (Latin II)
2nd place Greek derivatives - Jack Guerrero (Latin I)
3rd place Latin derivatives - Evan Brunner (Latin I)
3rd place couple's costume - Catherine Hermansen & Sasha Falch (Latin III)
3rd place vocal solo alto/soprano - Jessica Shoemaker (Latin I)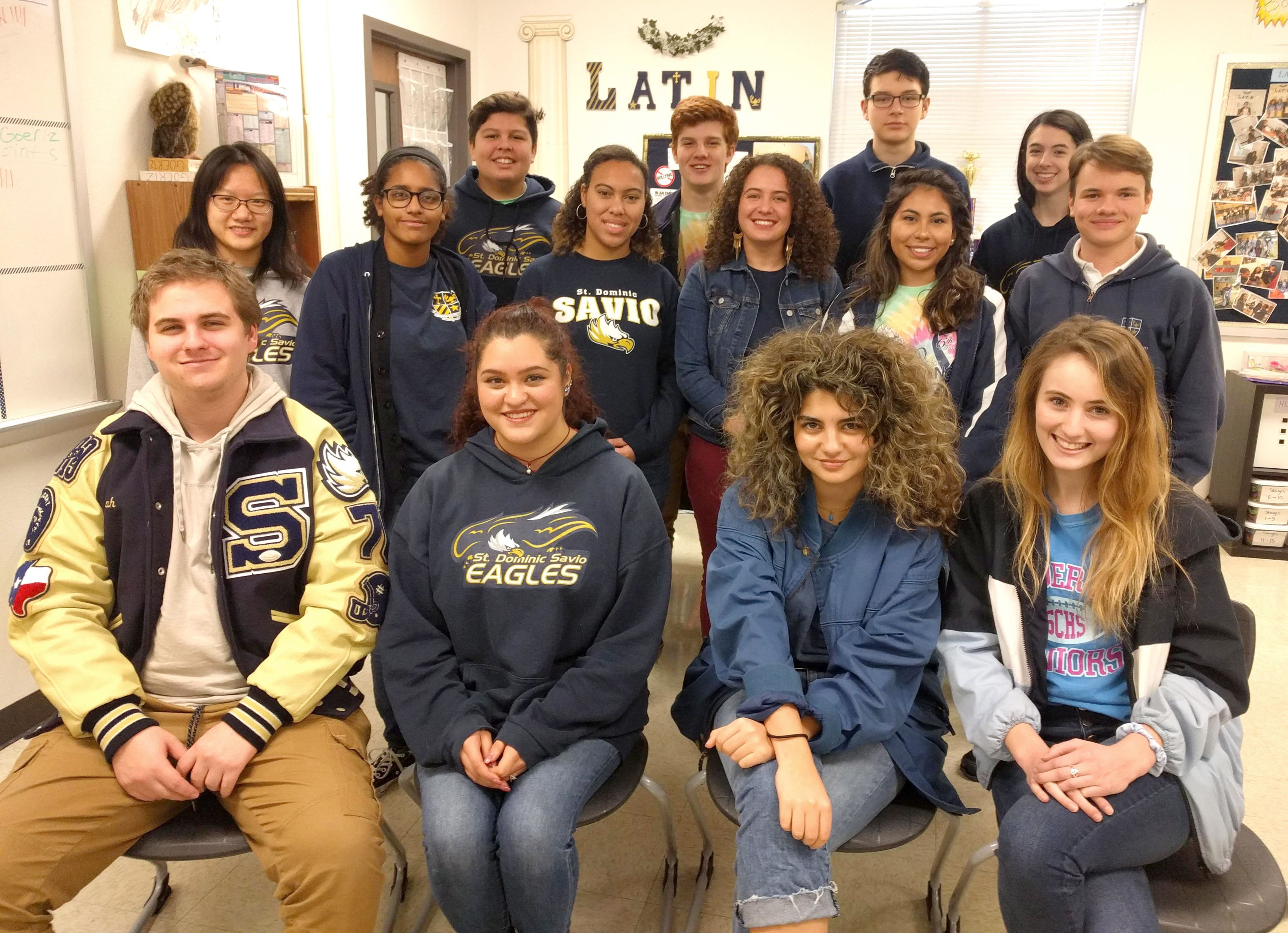 St. Dominic Savio Catholic High School is located in northwest Austin, Texas, in an active and thriving community. Savio is a college preparatory school, to prepare young men and women to become faith-filled, visionary and inspirational leaders in service to the Church and the world. St. Dominic Savio offers a faith experience that encourages students to reach their full potential as caring, conscientious, and moral servant leaders. The vision is "Forming Servant Leaders in the Image of Christ." For any questions, please contact the Director of Communications, Cristina Almanza, by email: calmanza@saviochs.org.