Campus News
Students Recognized for their National Merit Recognition
January 15, 2019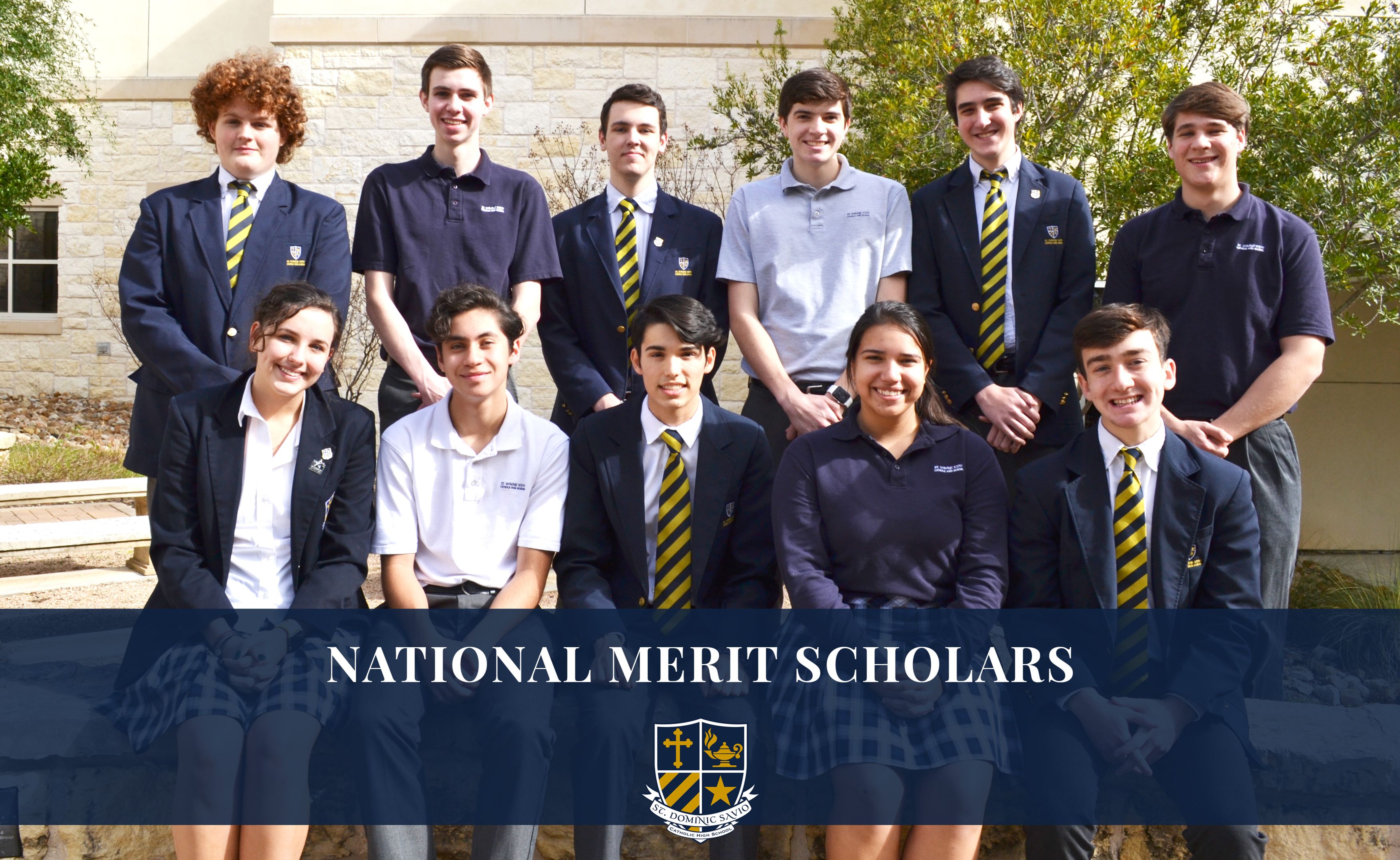 This fall, 11 St. Dominic Savio students received National Merit Recognition. On Wednesday, December 5, the school held a reception after Mass to recognize this extraordinary achievement. This spring, all 11 students and their families will be attending a reception at the Diocese of Austin to be formally recognized by Bishop Joe Vásquez. The list of students and their National Merit recognition is as follows:
National Merit Commended Scholars
The National Merit Commended Scholars are; Nicholas B. Bianchi, Brandon Boettcher, Maximilian M. Forbes, Teresa A. Lacayo, Michael S. McCuskey, Matthew T. Meskill, Matthew G. Rabaey, Jonathan Shoemaker, and Diego Yanez-Laguna.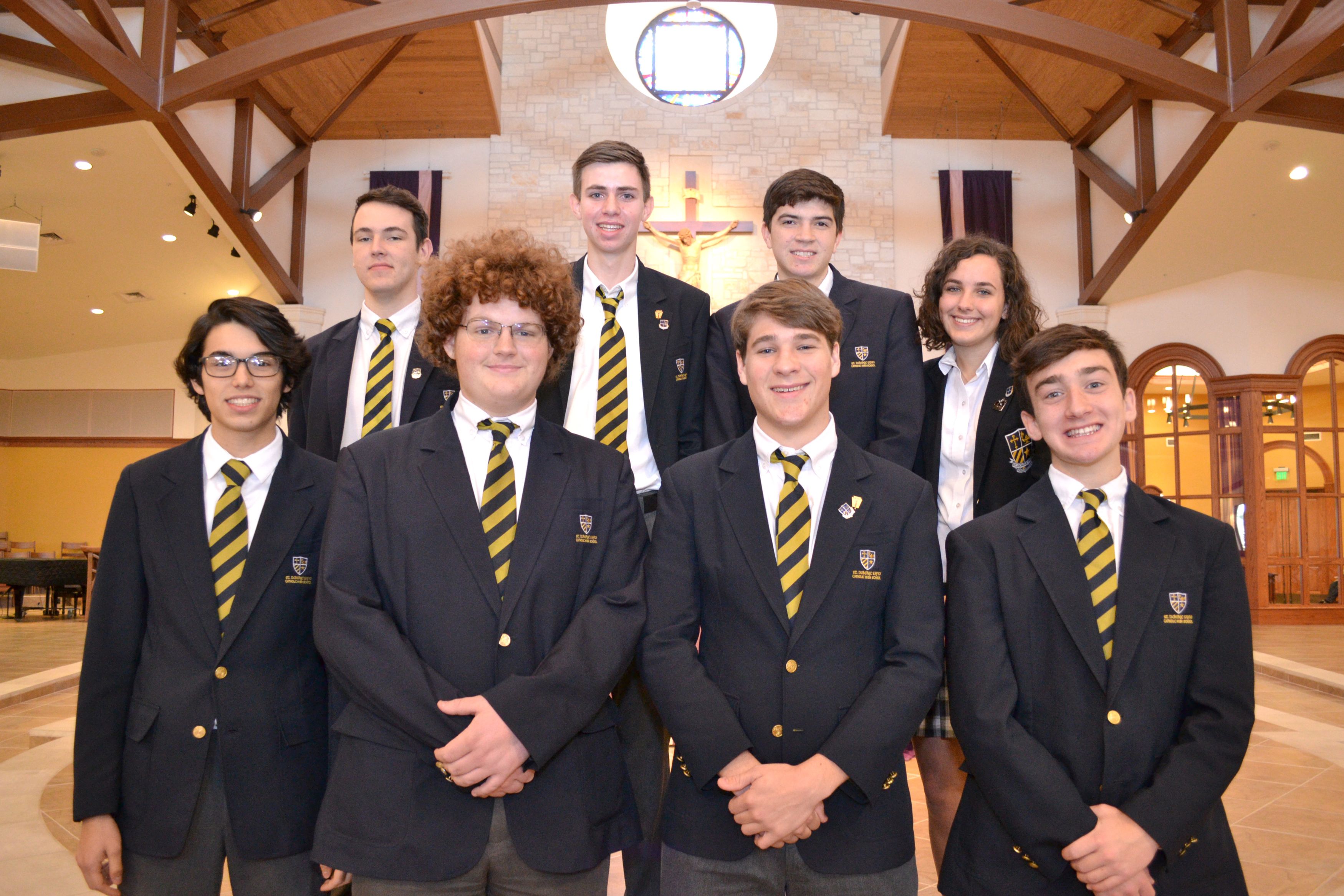 National Hispanic Scholars
The National Hispanic Scholars are; Christopher Gonzales, Teresa Lacayo, Sydney Martinez, and Diego Yanez-Laguna.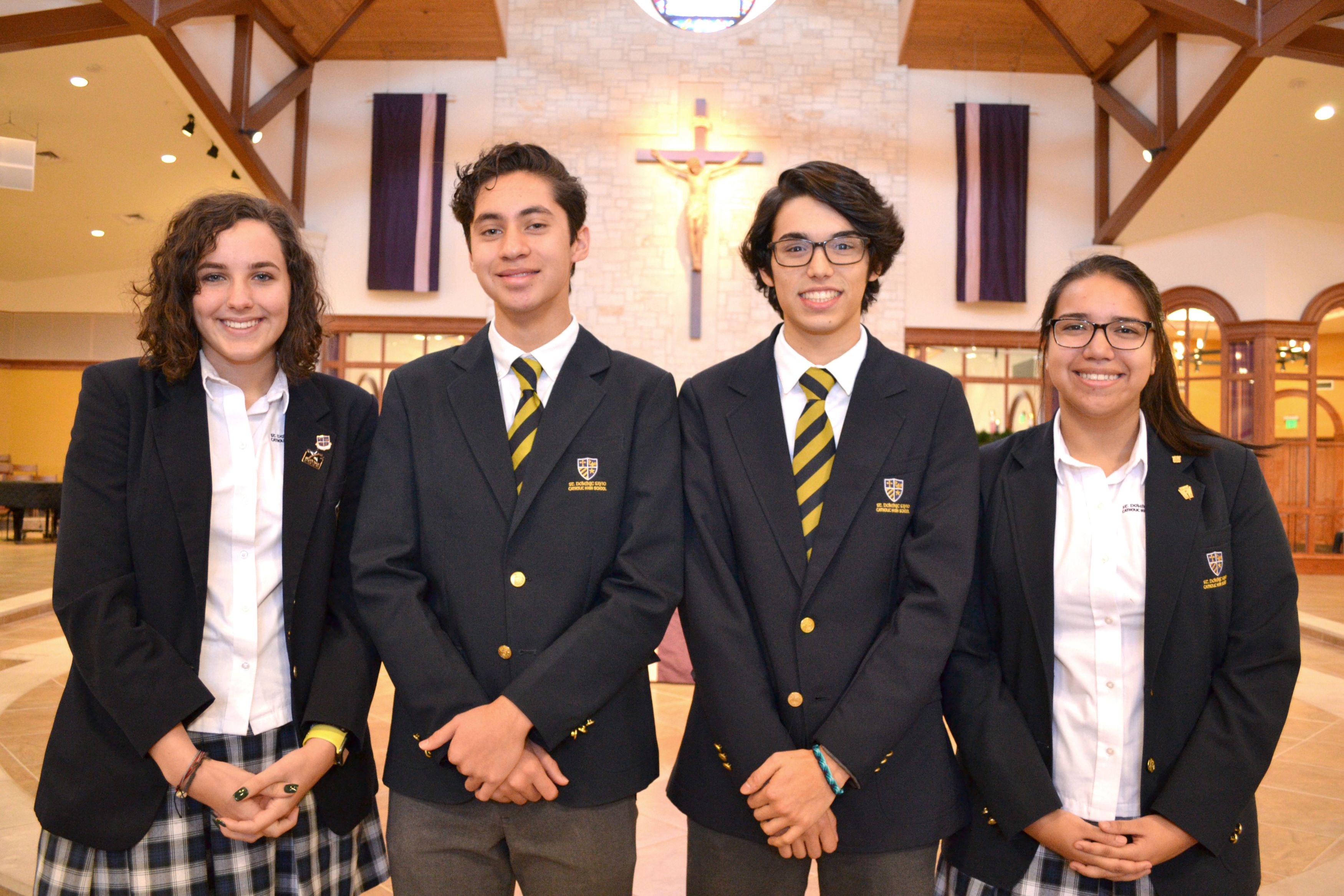 National Merit Semifinalists
This year there were 16,000 Semifinalists in the 64th annual National Merit Scholarship program. Four students have received this recognition at St. Dominic Savio and will be notified this February if they have made Finalist standing. They are Michael S. McCuskey, Matthew T. Meskill, Jonathan Shoemaker, and Diego Yanez-Laguna.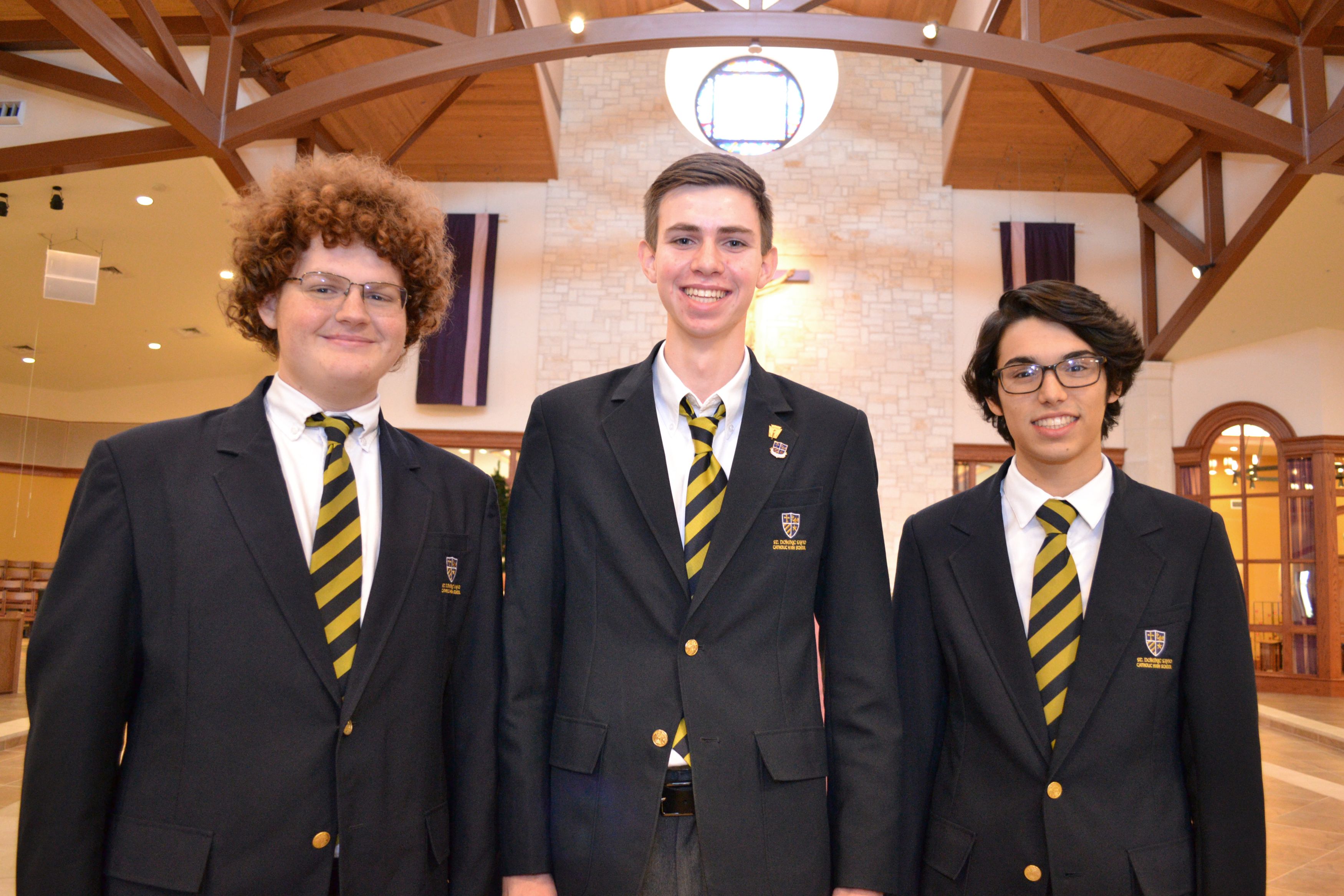 Congratulations to the students on their hard work and dedication to receive this academic achievement. Please contact Principal, Dr. Enrique Garcia, for any questions by email: egarcia@saviochs.org.
St. Dominic Savio Catholic High School is located in northwest Austin, Texas, in an active and thriving community. Savio is a college preparatory school, to prepare young men and women to become faith-filled, visionary and inspirational leaders in service to the Church and the world. St. Dominic Savio offers a faith experience that encourages students to reach their full potential as caring, conscientious, and moral servant leaders. The vision is "Forming Servant Leaders in the Image of Christ." For any questions, please contact the Director of Communications, Cristina Almanza, by email: calmanza@saviochs.org.