Campus News
Cheer Team Competes In State Championships
January 14, 2019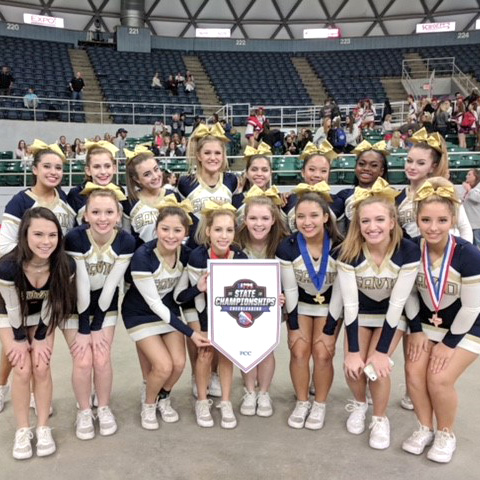 The Savio cheerleaders competed at the TAPPS State Championships last week. This was the first state championships the team has competed in, in the history of the school. The Cheer team had a great experience showing the judges all they have learned and the skills they acquired through the year.
The All-State Cheer Team Results:
1st Team: Stephanie De Los Santos
2nd Team: Daismar Santos
Honorable Mention: Ava Williams
Congratulations Lady Eagles!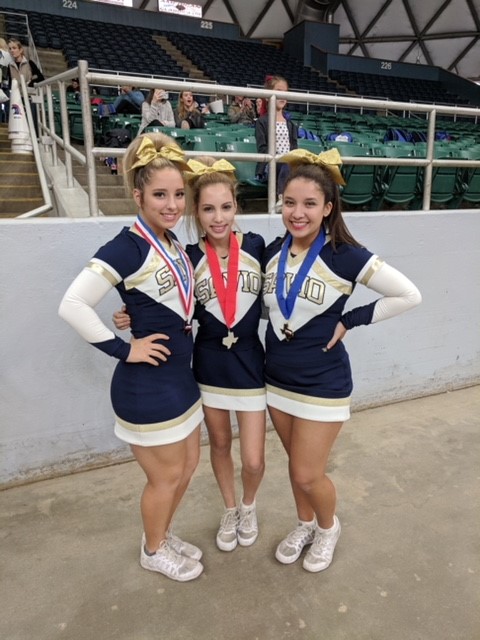 _
St. Dominic Savio Catholic High School is located in northwest Austin, Texas, in an active and thriving community. Savio is a college preparatory school, to prepare young men and women to become faith-filled, visionary and inspirational leaders in service to the Church and the world. St. Dominic Savio offers a faith experience that encourages students to reach their full potential as caring, conscientious, and moral servant leaders. The vision is "Forming Servant Leaders in the Image of Christ." For any questions, please contact Cristina Almanza, the Director of Communications by email: calmanza@saviochs.org.