Campus News
School Receives Check for Tuition Assistance
December 10, 2018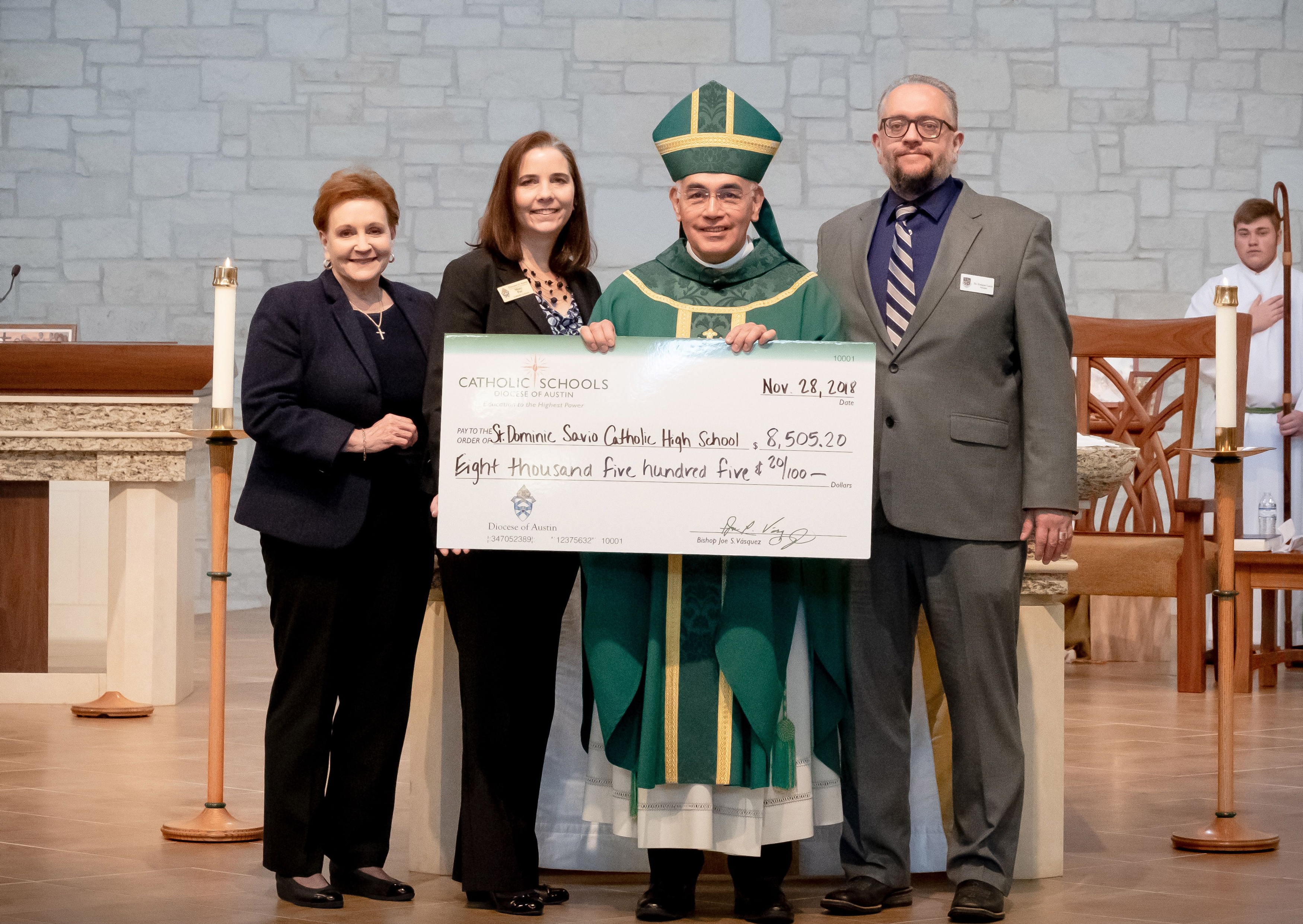 Thank you to Mrs. Misty Poe, Superintendent of the Diocese of Austin Catholic Schools, and Bishop Joe Vásquez for presenting a check for $8,505.20 toward tuition assistance on November 28, 2018. The funds are from the annual Celebrating Catholic Schools Awards Dinner and are split among all the 22 Diocese of Austin Catholic Schools!
Read more about our honoree, Fr. Dean Wilhelm and the upcoming Diocesan Catholic Schools Dinner!
_
St. Dominic Savio Catholic High School is located in northwest Austin, Texas, in an active and thriving community. Savio is a college preparatory school, to prepare young men and women to become faith-filled, visionary and inspirational leaders in service to the Church and the world. St. Dominic Savio offers a faith experience that encourages students to reach their full potential as caring, conscientious, and moral servant leaders. The vision is "Forming Servant Leaders in the Image of Christ." For any questions, please contact Cristina Almanza, the Director of Communications by email: calmanza@saviochs.org.