Campus News
Catholic Schools Dinner Honoree Announced
November 29, 2018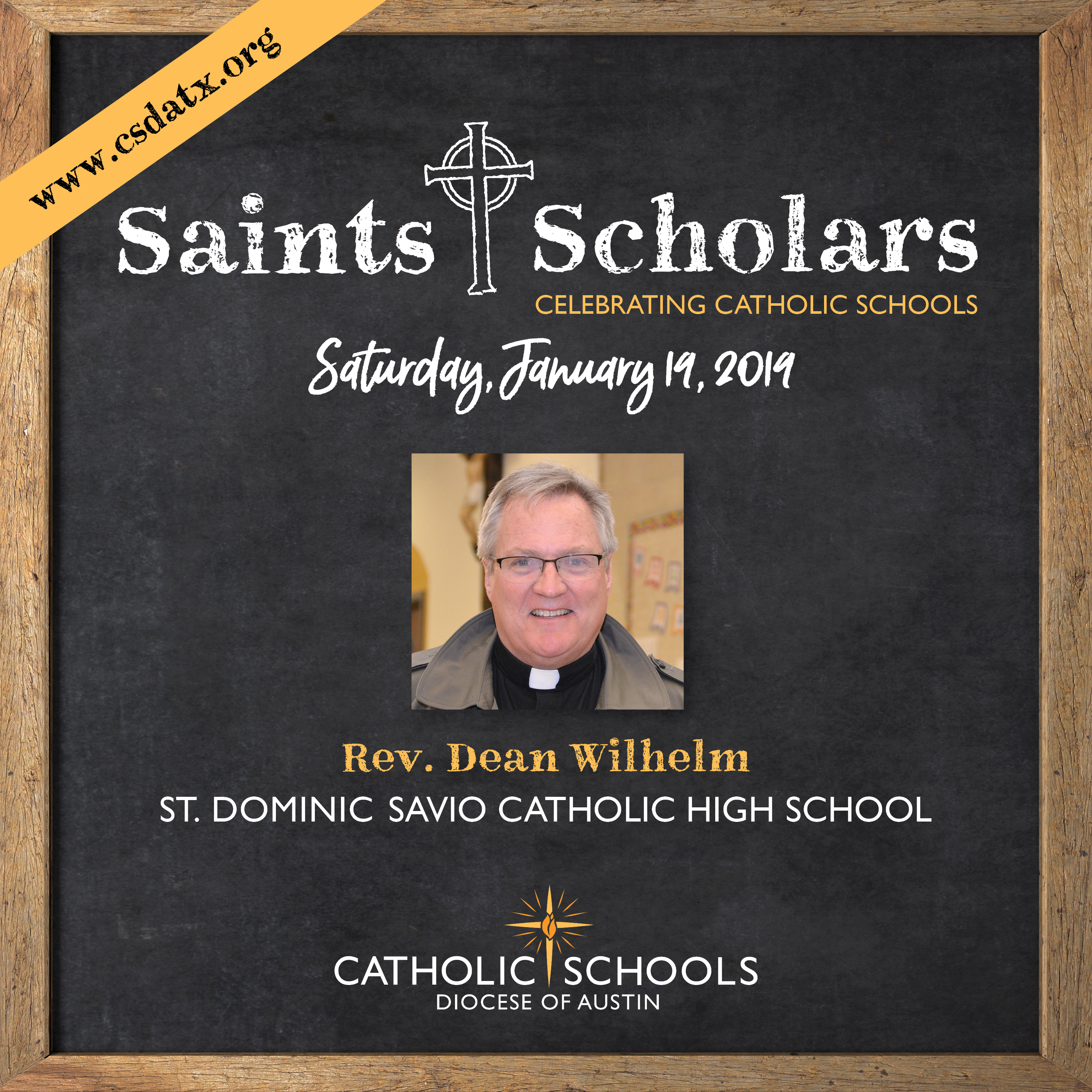 Save the Date
As a kickoff to National Catholic Schools Week, please join the St. Dominic Savio Catholic School community at the Diocese of Austin 11th Annual Saints & Scholars: Celebrating Catholic Schools Awards Dinner on Saturday, January 19, 2019, at the AT&T Executive Education and Conference Center, featuring Curtis Martin, Founder and CEO of Fellowship of Catholic University Students (FOCUS).
About Our Honoree
The Saints & Scholars: Celebrating Catholic Schools Awards Dinner recognizes the "unsung" heroes at each of the 21 Catholic schools in the Diocese of Austin. Fr. Dean Wilhelm, Pastor of St. William Catholic Church, is our honoree for the Catholic Education Service Award. Fr. Dean eagerly supports the faith life of our school through his vocation as a priest by hearing many student confessions and celebrating Mass - even the 7:00 AM ones in our Chapel!
However, it is his over-and-above commitment to the Catholic high school education that makes him unique. By experiencing the life of the school, he has endeared himself to all. Viewed as a cheerleader for Savio, he can be seen on the sideline of football games, in the bleachers at volleyball and basketball games and taking front row at musicals and plays. Fr. Dean mentors students in their education and life plans. He has supported students in service projects and vocation awareness decisions. Finally, it is Fr. Dean's heart for people, that has enriched the lives of students, faculty, and staff. He serves as a witness to our faith, and a model of service to our school.