Campus News
Fall Play Shows Student Talent
November 15, 2018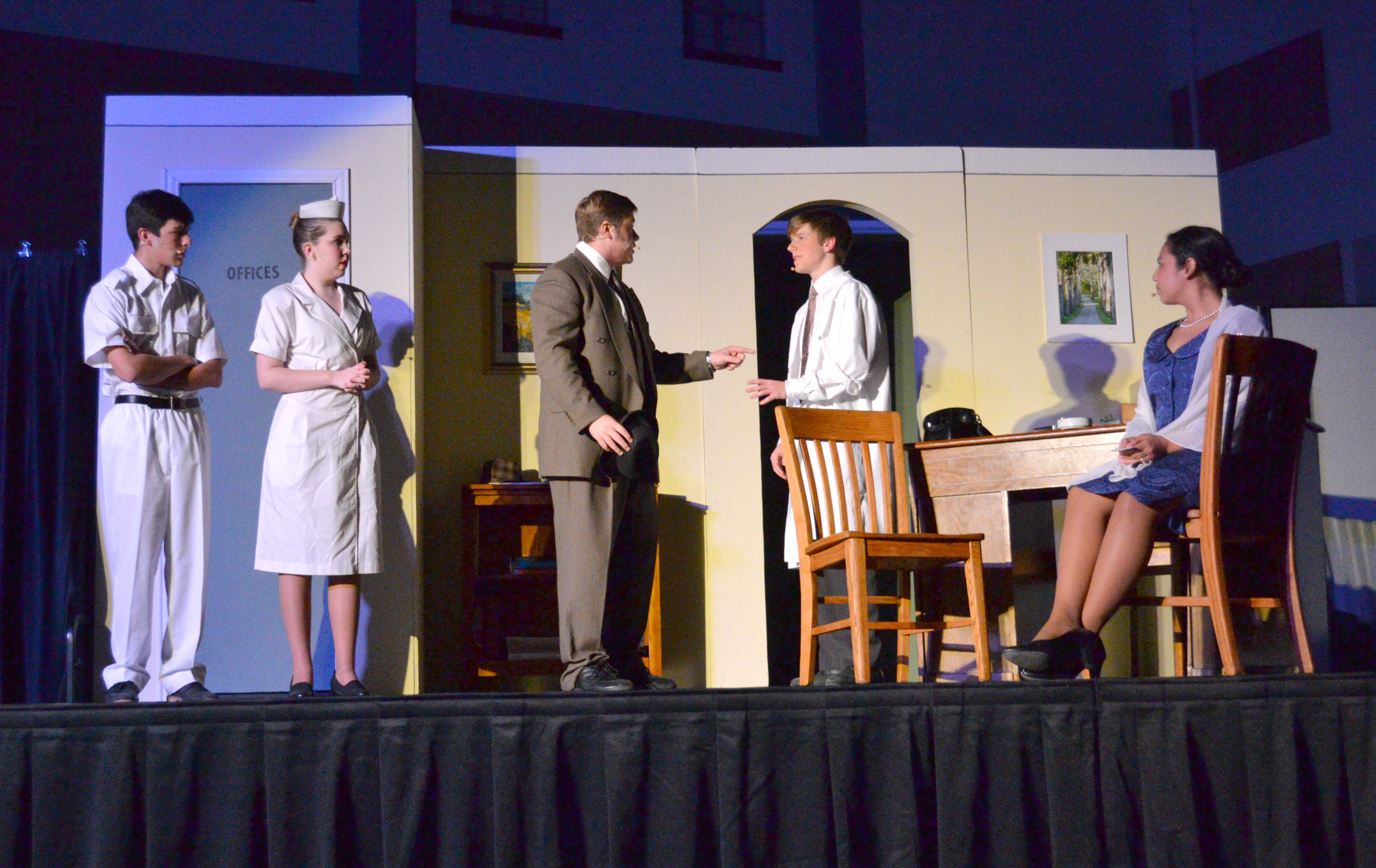 The Savio Theatre department presented Harvey by American playwright, Mary Chase last Friday, November 9 and Saturday, November 10, at 7:00 PM in the Savio Gym.
Harvey is a 1944 play, by American playwright Mary Chase. Chase received the Pulitzer Prize for the play in 1945. The play has been adapted for film and television, most notably in a 1950 film starring actor, James Stewart.
This year there were 27 students that participated as cast and crew in the Fall play. The cast brought the play to life with their talents in this whimsical show about individuality and kindness. The show was well attended at both performances, and the audience enjoyed the show, often laughing out loud at the humorous delivery of the script!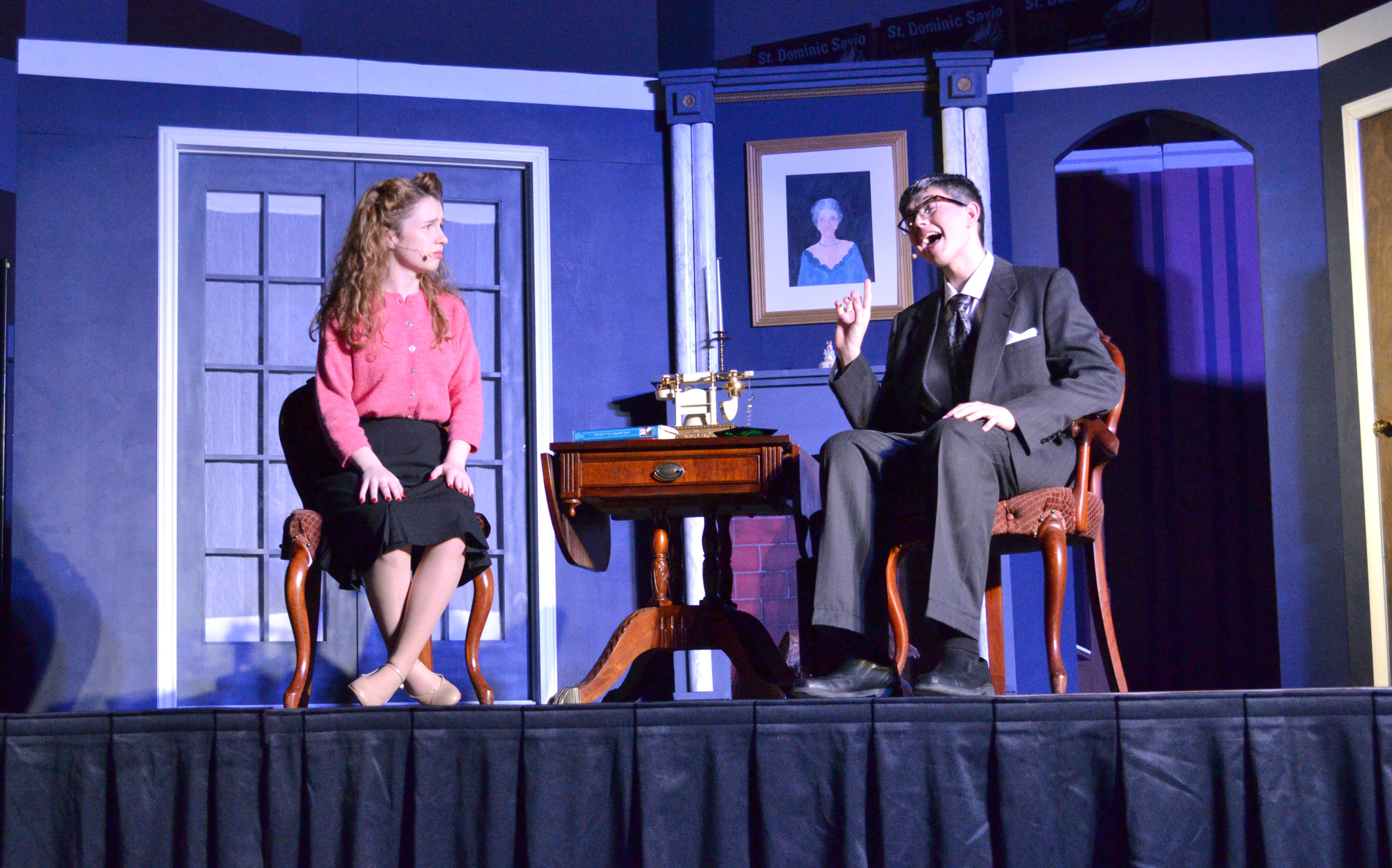 Thank you to the following:
Gary Mink for painting, lifting hauling, and building the set.
Mr. Doug Schnider and Michelle Pish for sharing the band hall.
Celeste Robbins for the use of the Art Suite and for drawing the portraits for the show.
Coach Clark and Coach Florez for sharing the gym.
David McCauslin for the idea to use two stages.
The parents of all the cast and crew for their help and support of their students and of the theater program.
Hannah Weatherby's mom for the use of the old-fashioned telephone.
Dr. Enrique Garcia for his support of the theater program.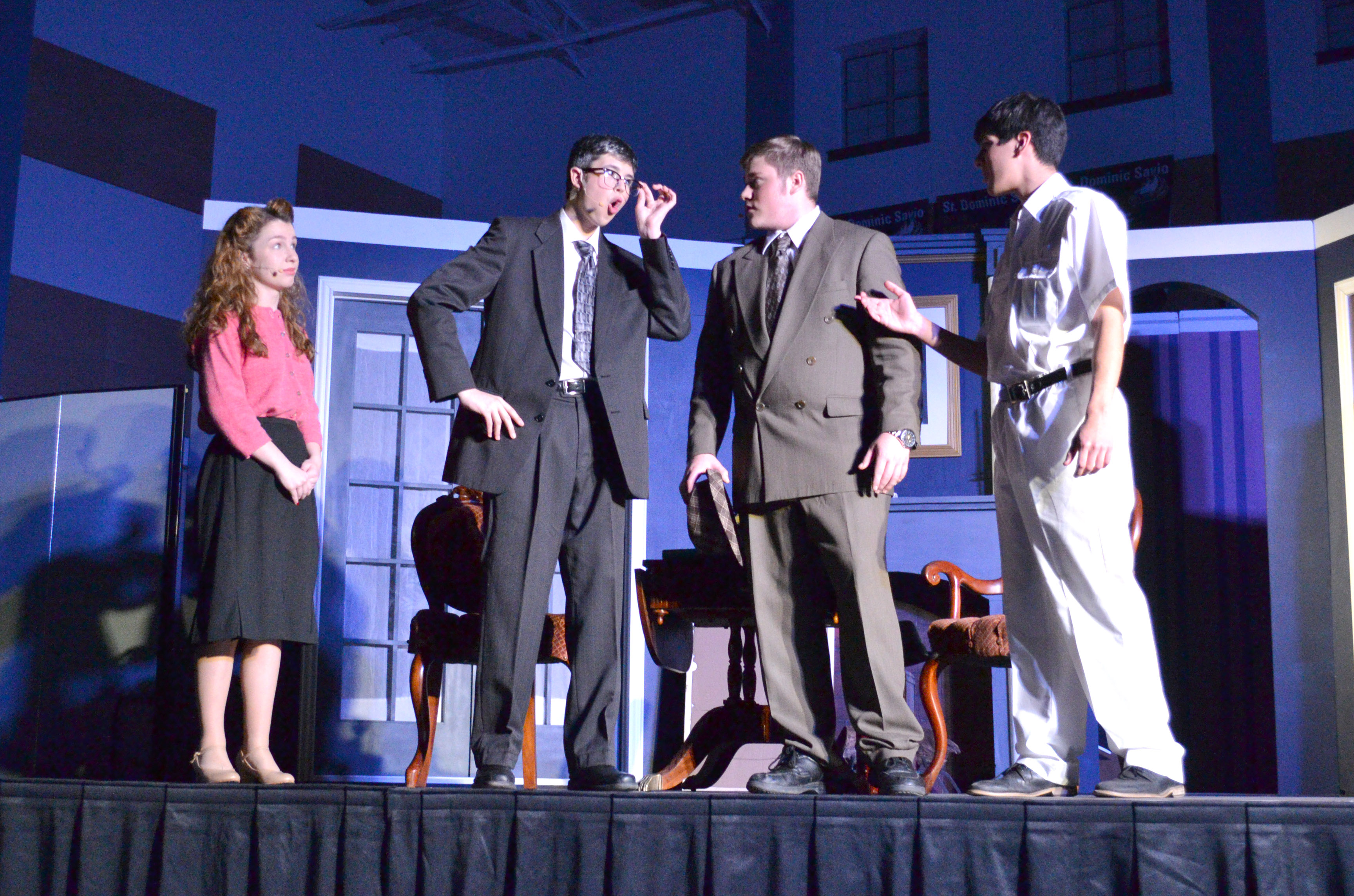 _
St. Dominic Savio Catholic High School is located in northwest Austin, Texas, in an active and thriving community. Savio is a college preparatory school, to prepare young men and women to become faith-filled, visionary and inspirational leaders in service to the Church and the world. St. Dominic Savio offers a faith experience that encourages students to reach their full potential as caring, conscientious, and moral servant leaders. The vision is "Forming Servant Leaders in the Image of Christ." For any questions, please contact the Director of Communications, Mrs. Cristina Almanza by email: calmanza@saviochs.org.