Campus News
Parents and Students Assist with Water Delivery
October 24, 2018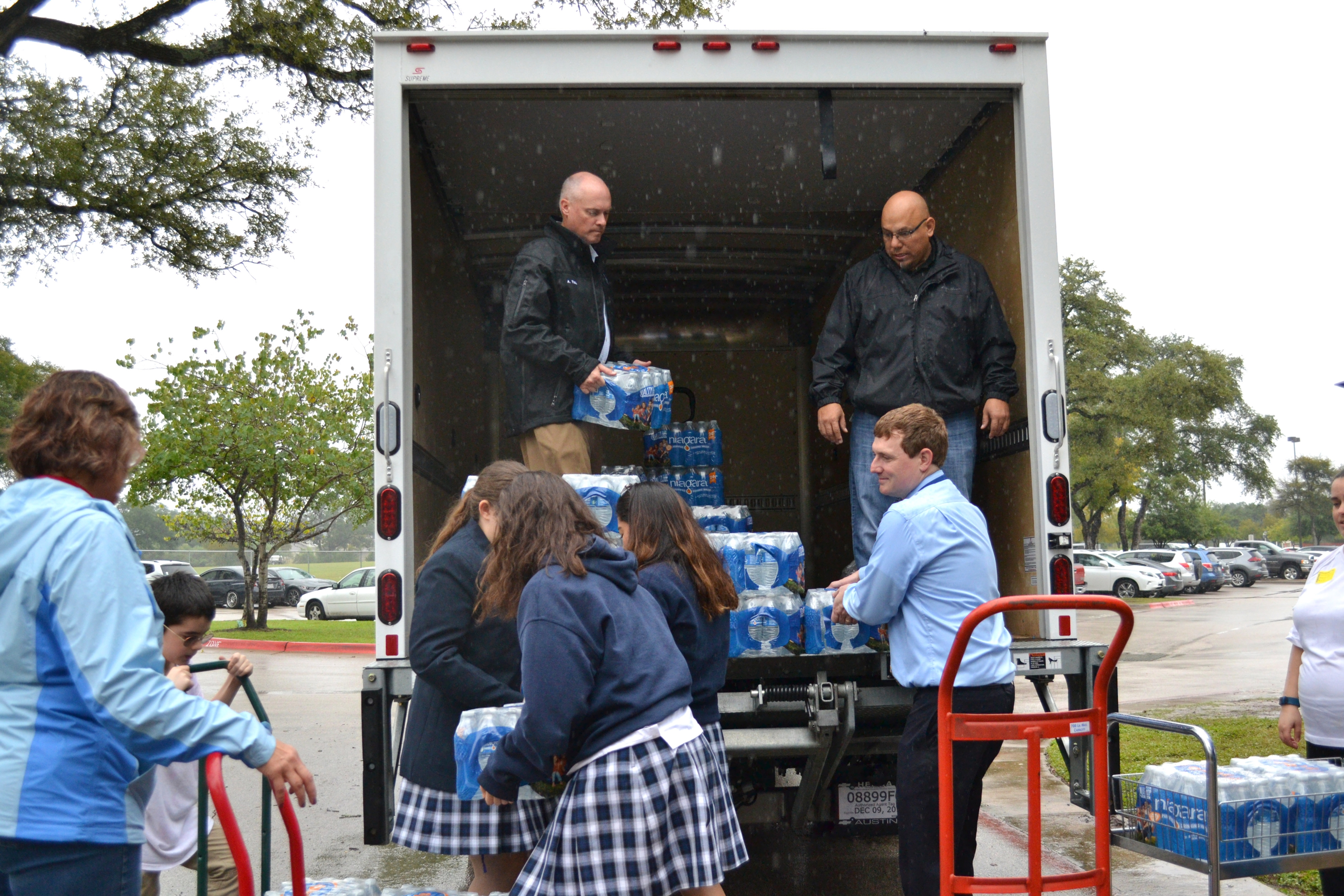 Today, 1 1/2 palettes of water bottles arrived to the Savio campus to have a surplus of available drinking water, during the City of Austin's Boil notice. The boil notice could be in effect anywhere from 10-14 days total, so the City's Office of the Federal Emergency Management Agency (FEMA) has been working with schools to provide bottles of water.
Together, parents, students and school staff unloaded several (about 232!) cases of water to each classroom today. Students are welcome to use the bottles to refill their personal water bottles as needed. We're expecting more water to arrive over the next five days, than will be consumed on campus.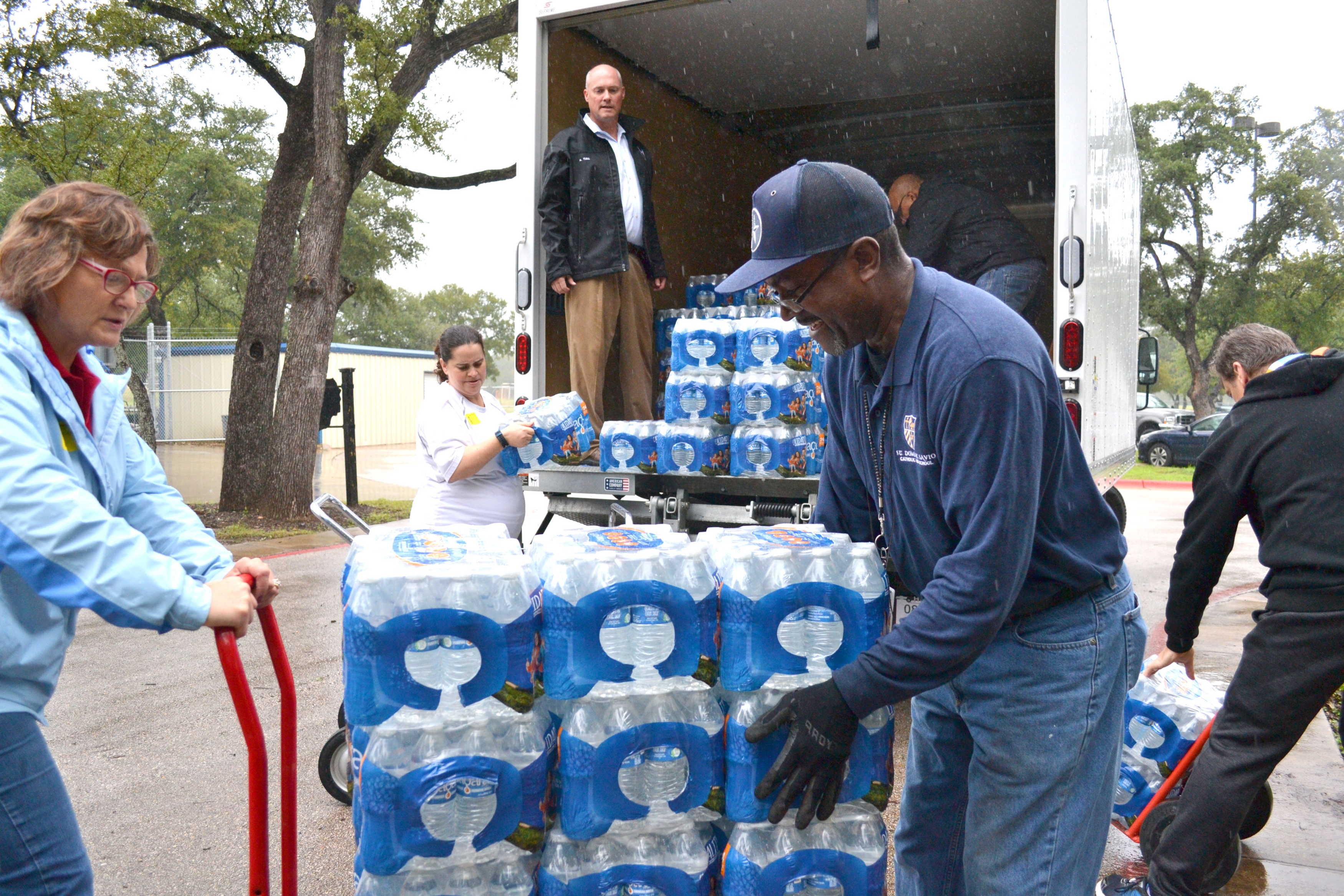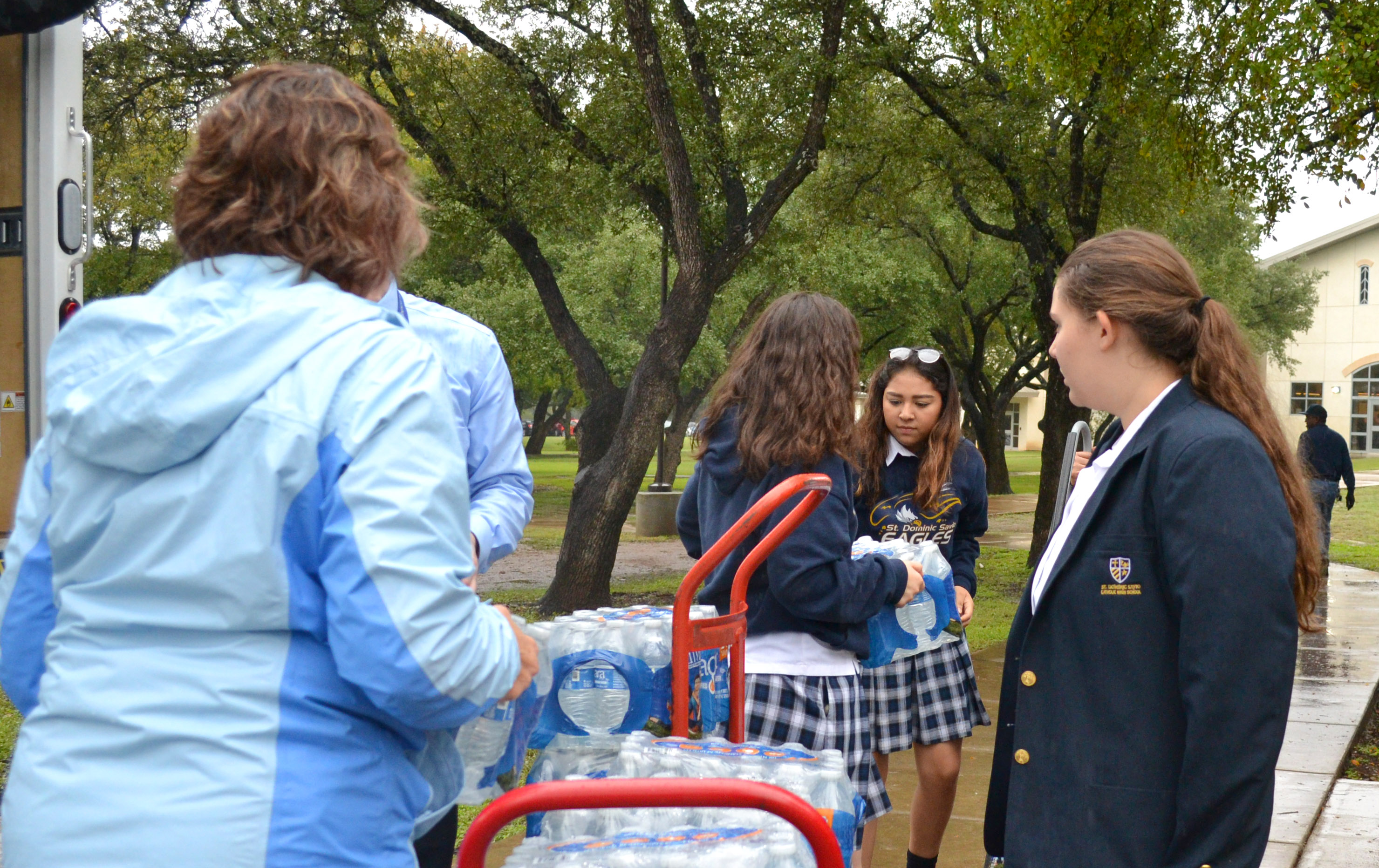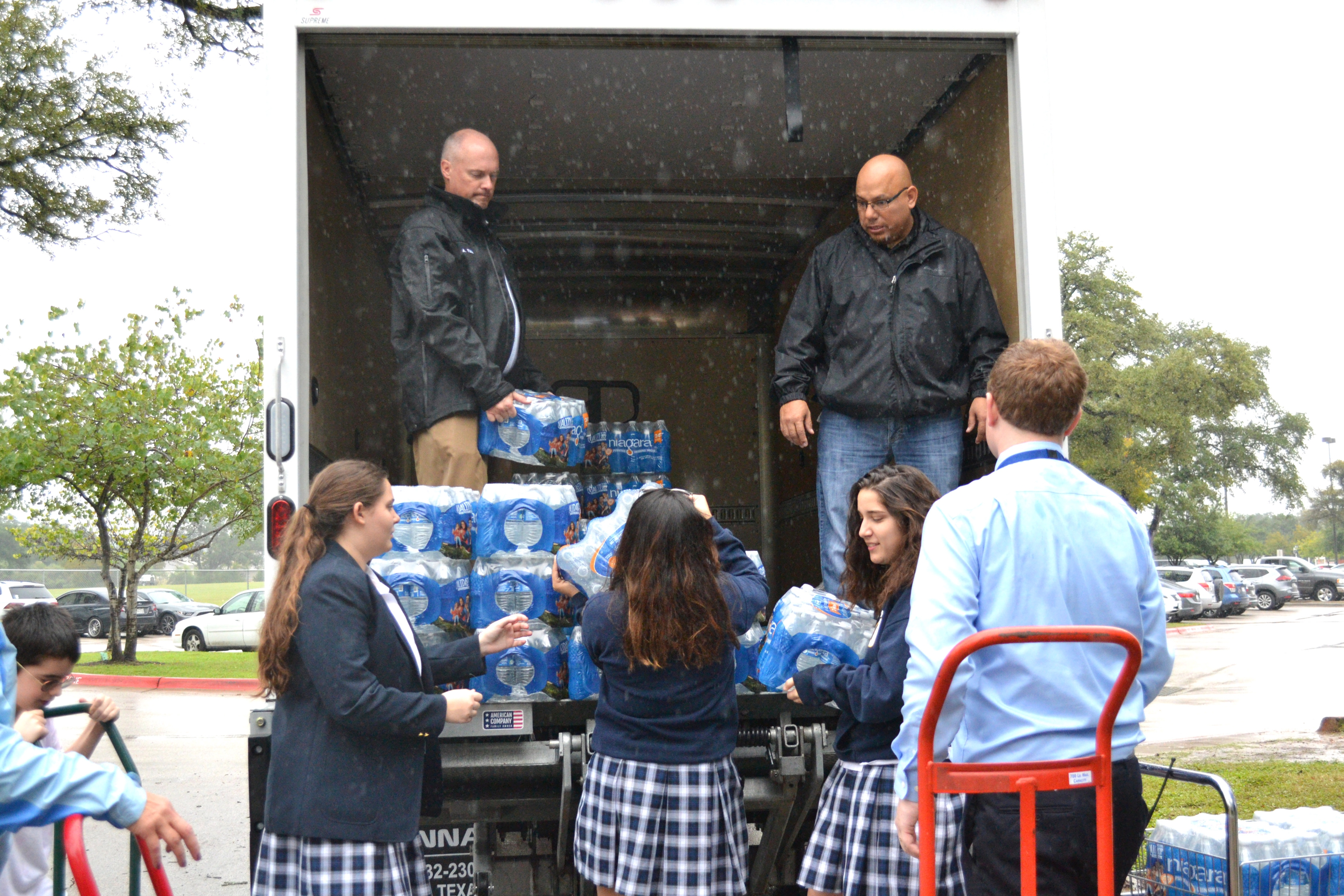 _
St. Dominic Savio Catholic High School is located in northwest Austin, Texas, in an active and thriving community. Savio is a college preparatory school, to prepare young men and women to become faith-filled, visionary and inspirational leaders in service to the Church and the world. St. Dominic Savio offers a faith experience that encourages students to reach their full potential as caring, conscientious, and moral servant leaders. The vision is "Forming Servant Leaders in the Image of Christ." For any questions, please contact the Director of Communications, Mrs. Cristina Almanza by email: calmanza@saviochs.org.