Campus News
Homecoming: A Fun Week for All
October 12, 2018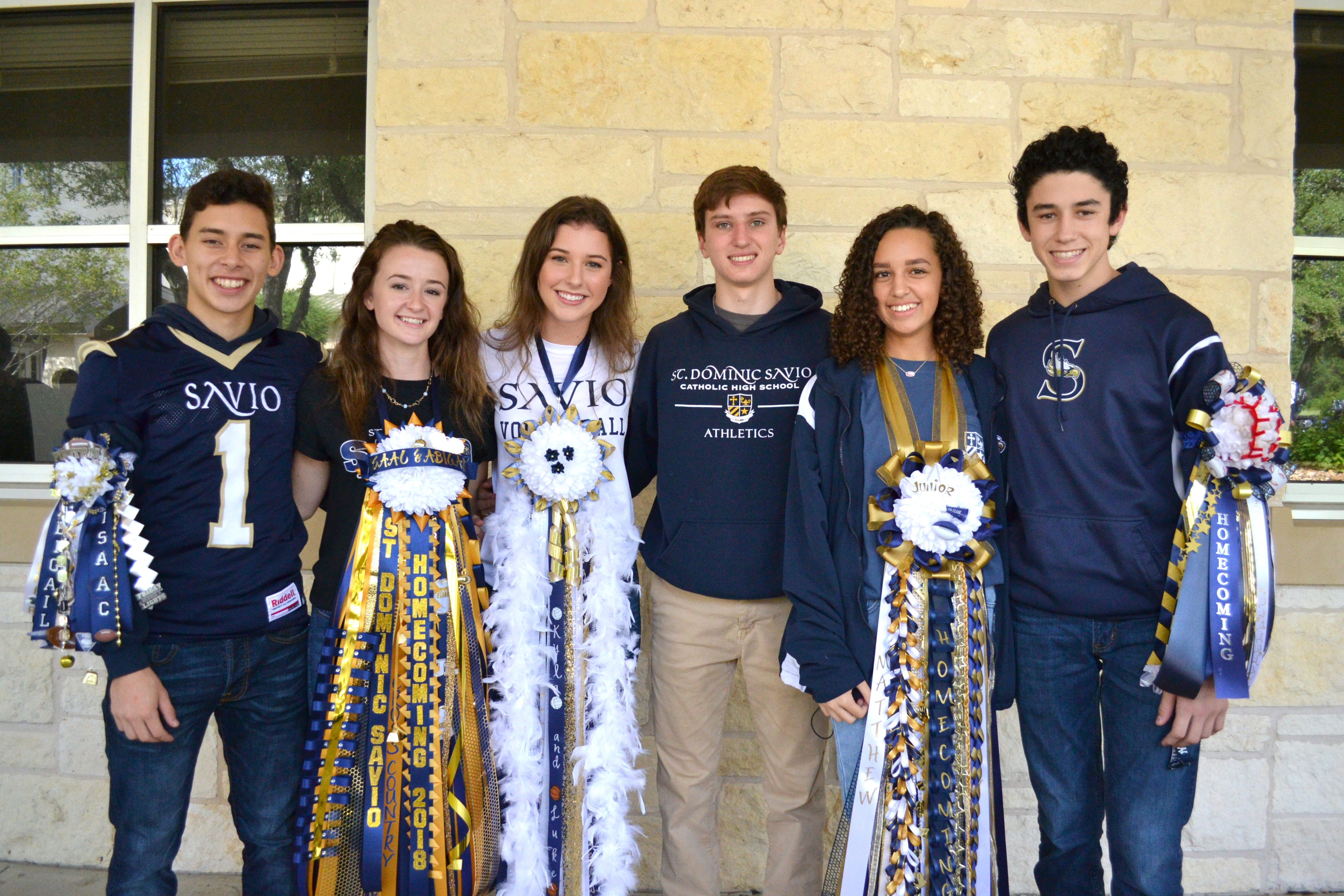 Homecoming was a week long celebration at St. Dominic Savio, Monday, September 24 -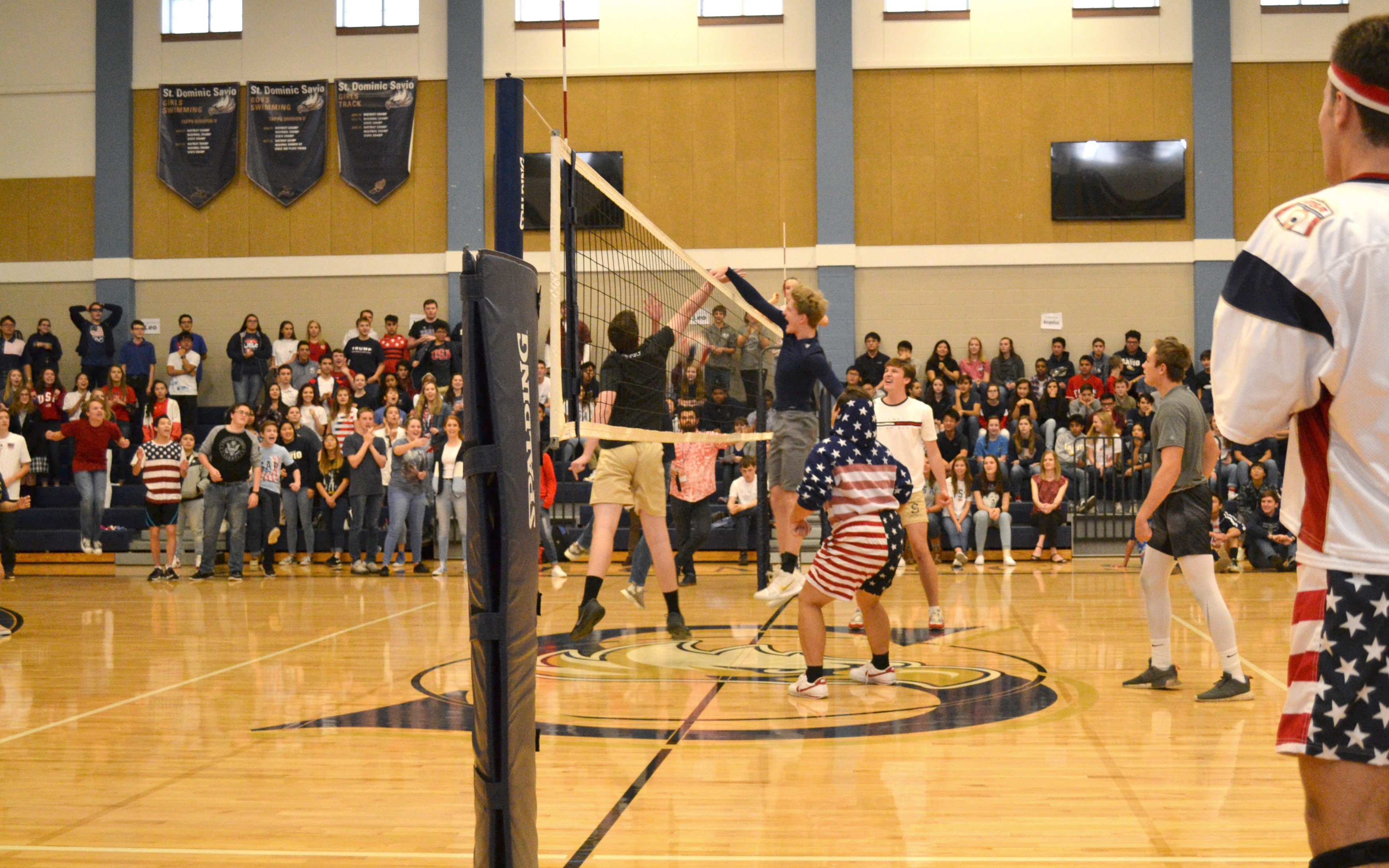 Friday, September 28. Each day had a theme that the students and staff could participate in to encourage school spirit and enthusiasm in support of our student activities that week.
On American Monday, students and staff were permitted to dress up in their favorite patriotic gear! The senior students were able to participate in a game of Volleyball representing their House team.
On Jocks vs. Nerds Tuesday, Seniors and Juniors dressed as jocks, and Sophomores and Freshman dressed as nerds. Faculty and staff could choose any of the themes that day.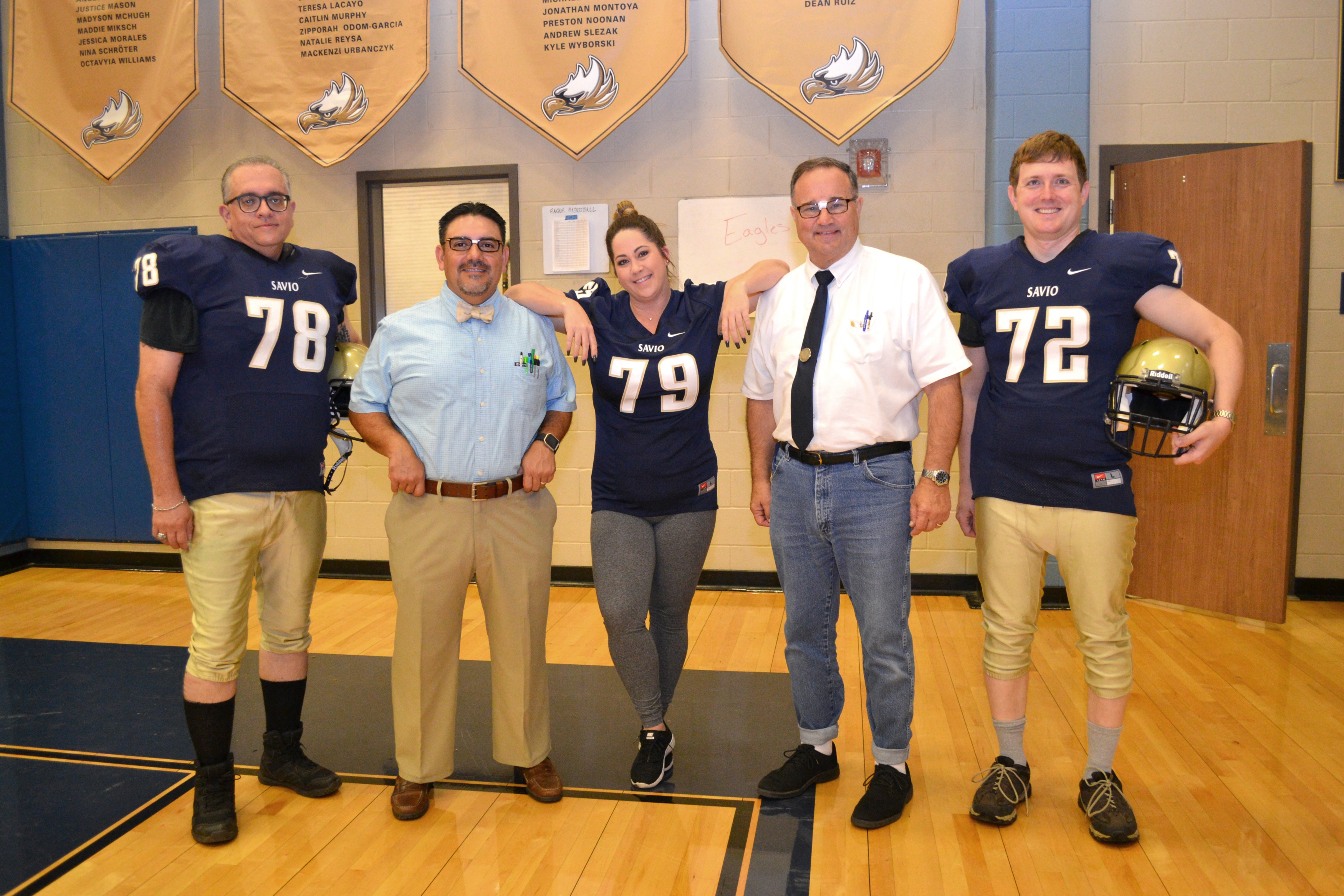 On Worship Wednesday, everyone was required to be in Mass Day Uniforms.
On Throwback Thursday, everyone was permitted to wear an outfit straight from the 80's and 90's. Leg warmers, shoulder-paded dresses, rocker hair and preppy clothes were encouraged. Faculty and staff participated in a nail-biting round of musical chairs. Each staff member represented their house.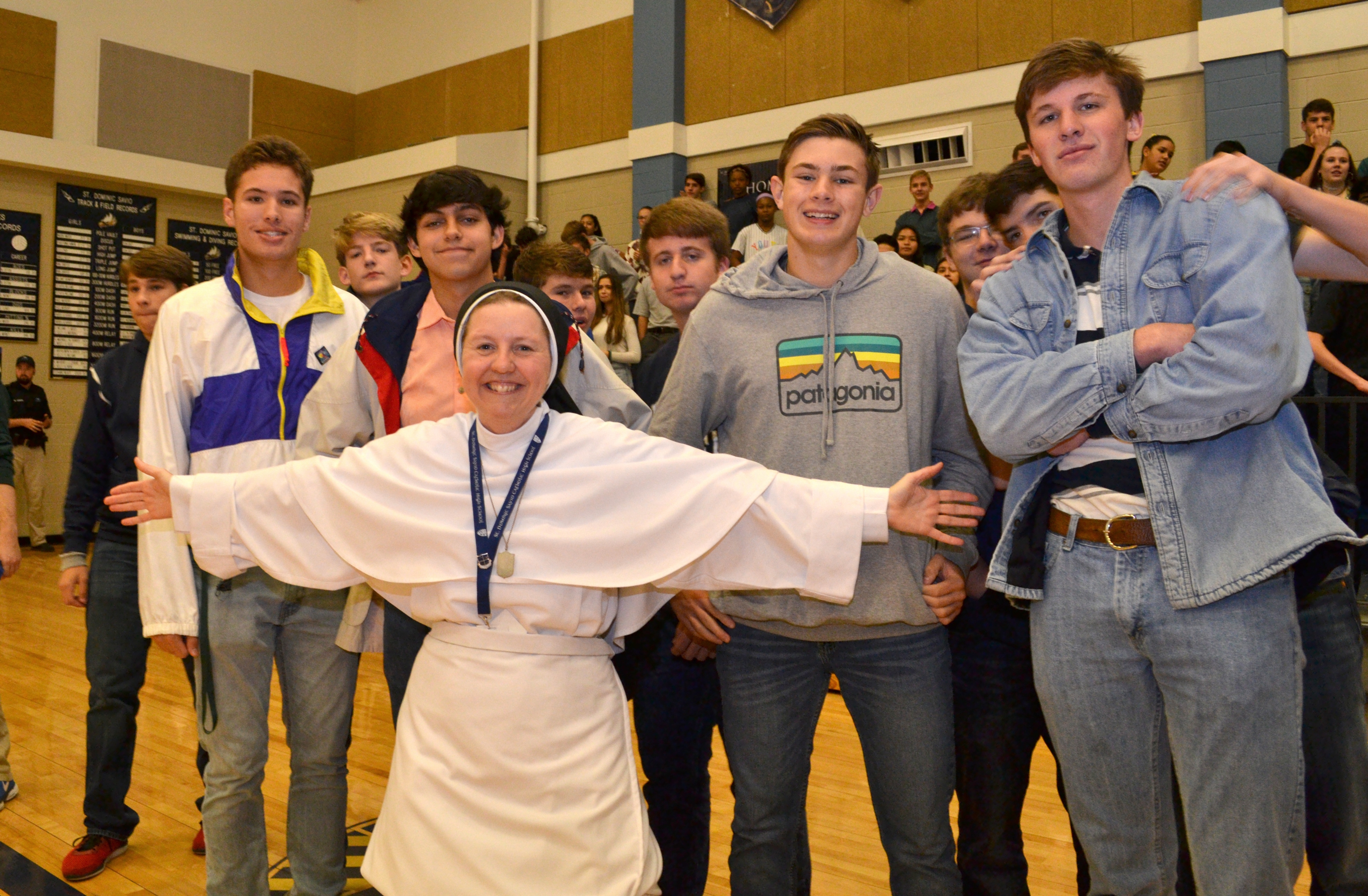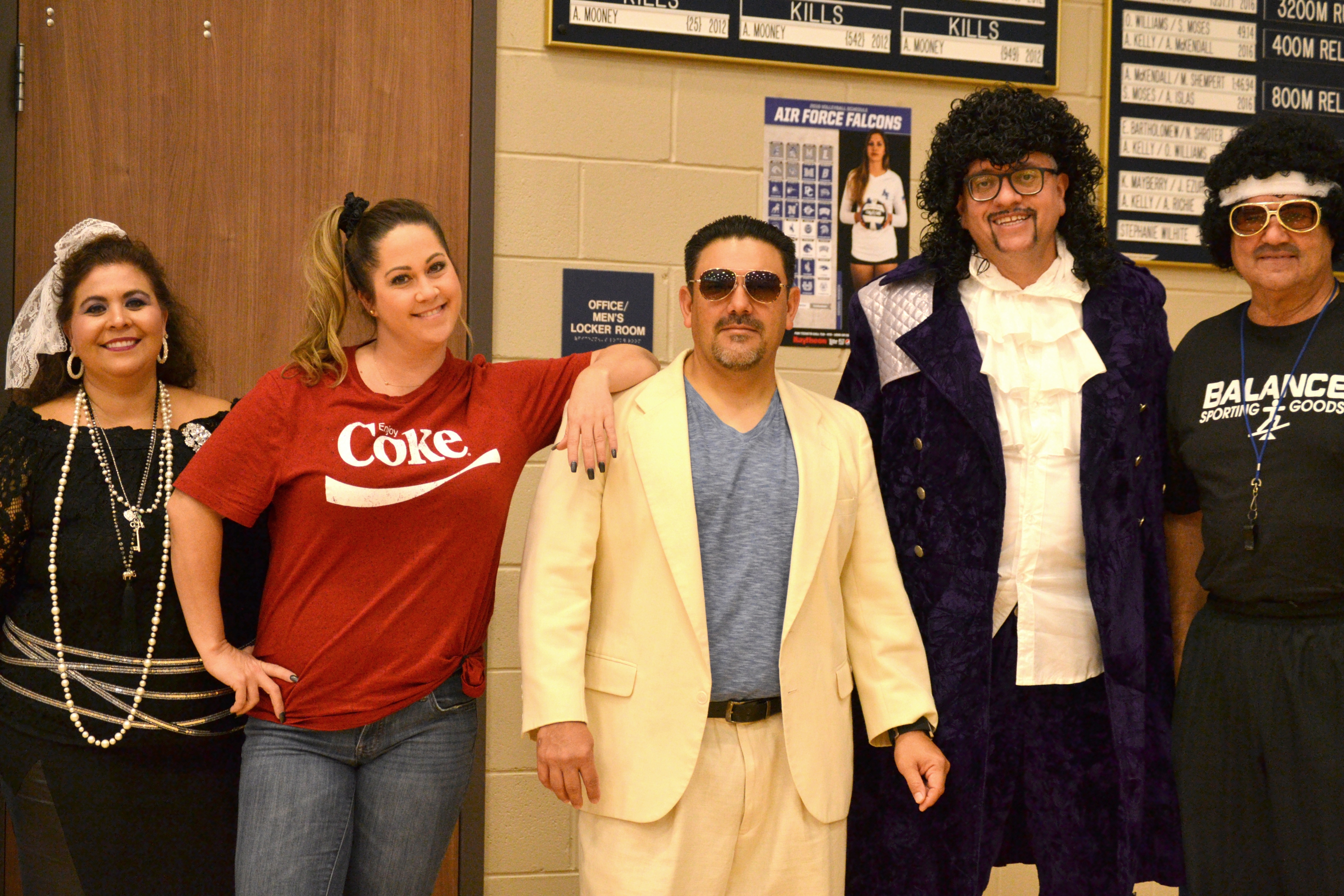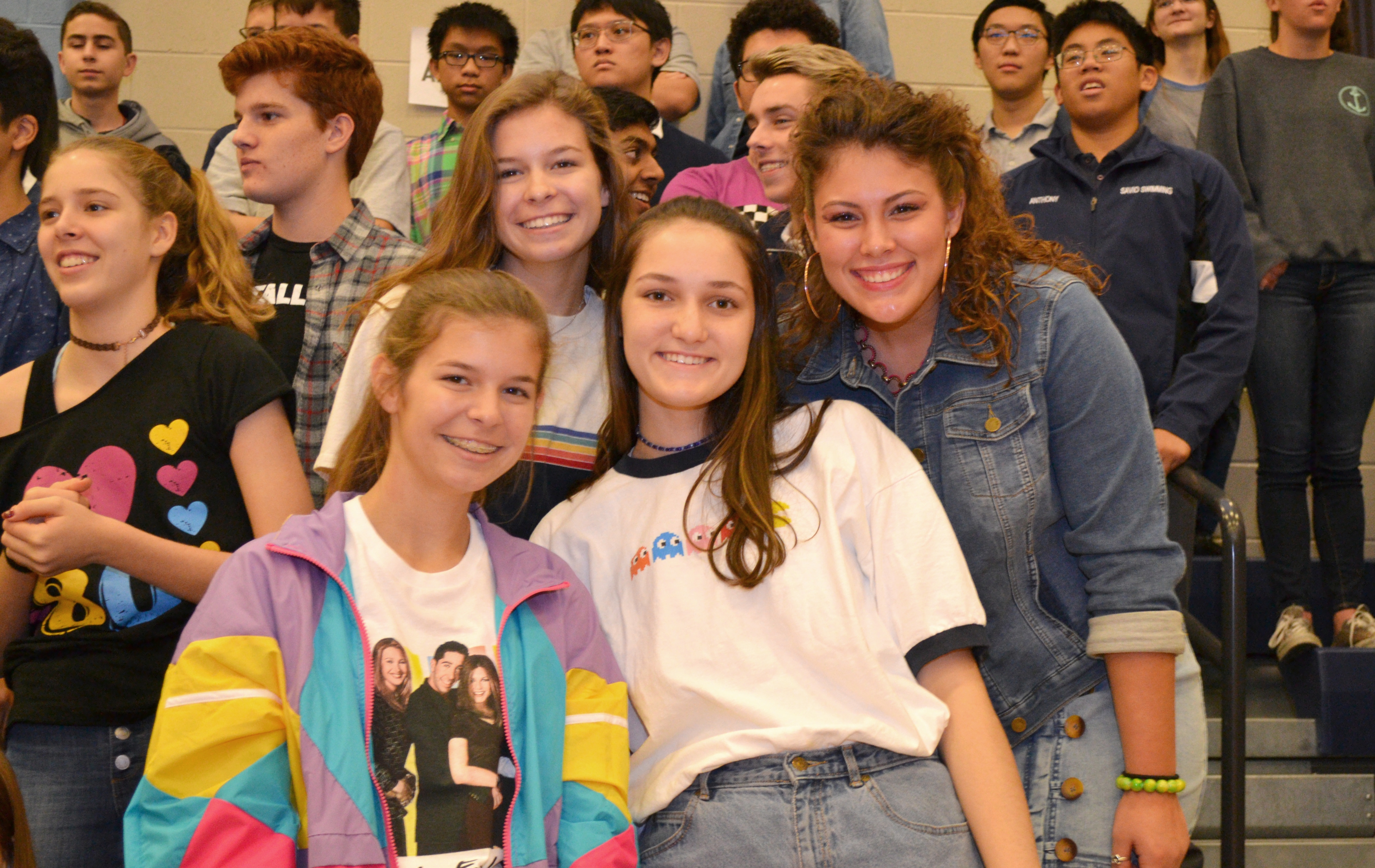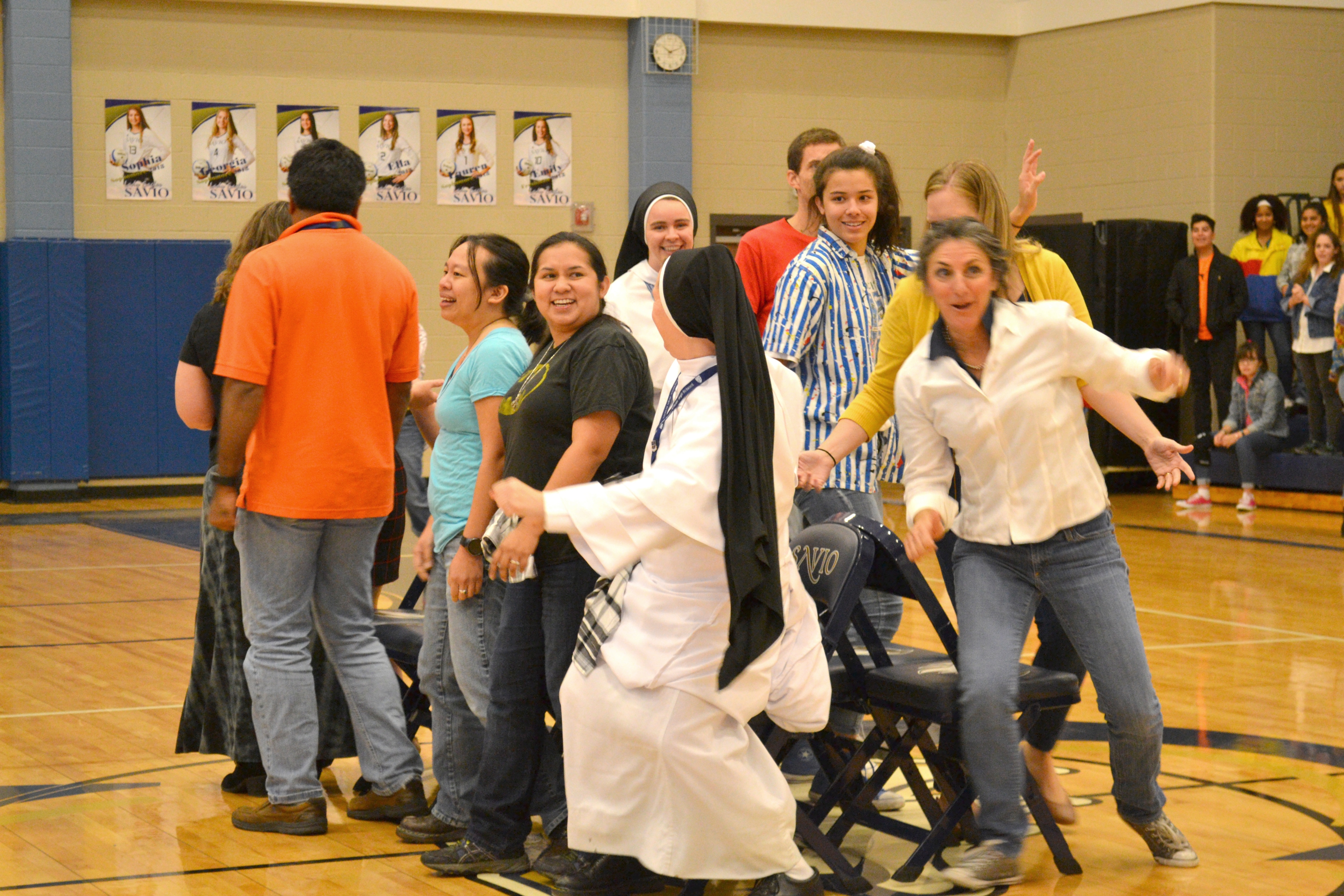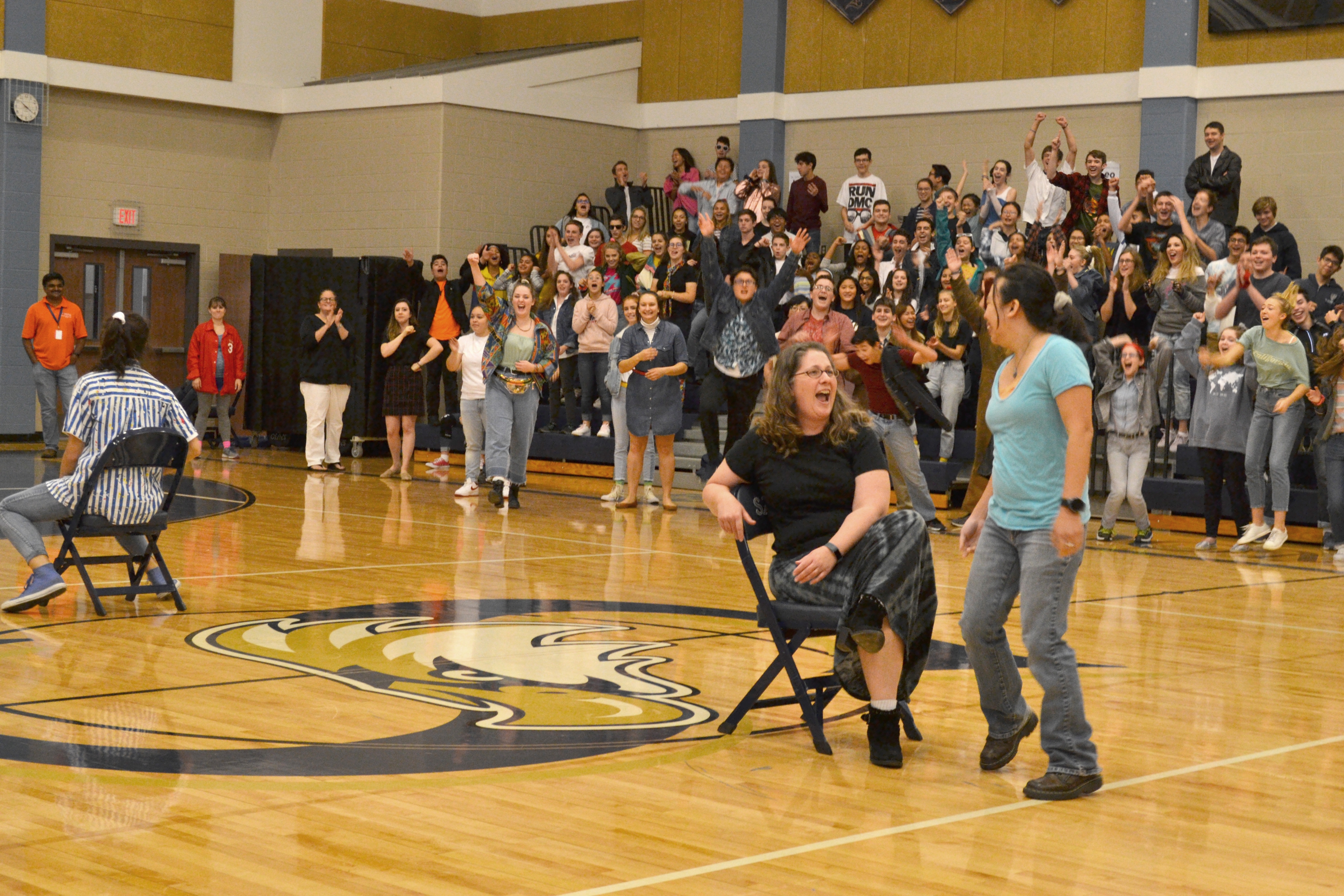 On Eagle Spirit Friday, everyone could show their Savio spirit by wearing their Homecoming t-shirts or Savio spirit t-shirt and jeans! All were invited to wear their mums and garters.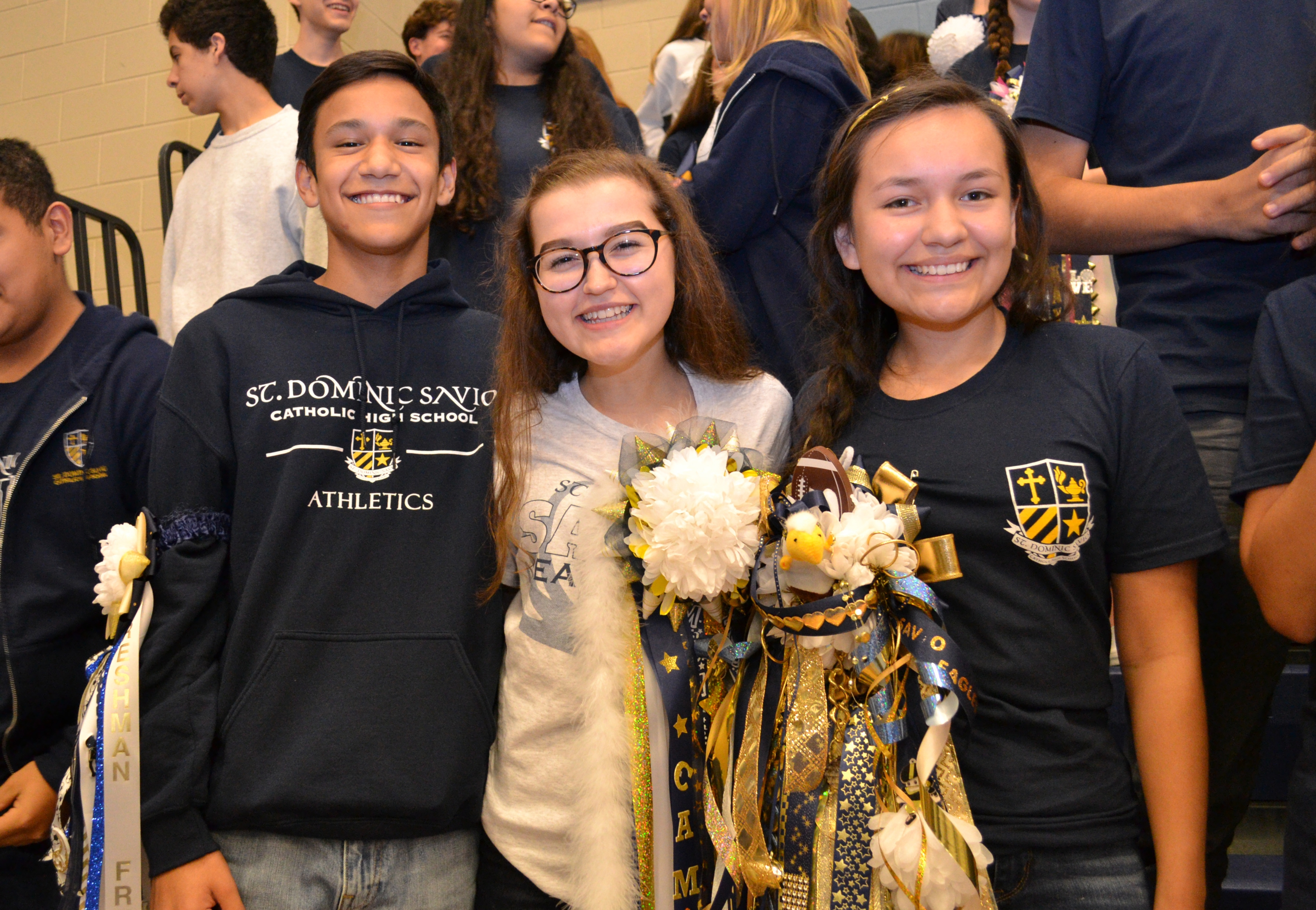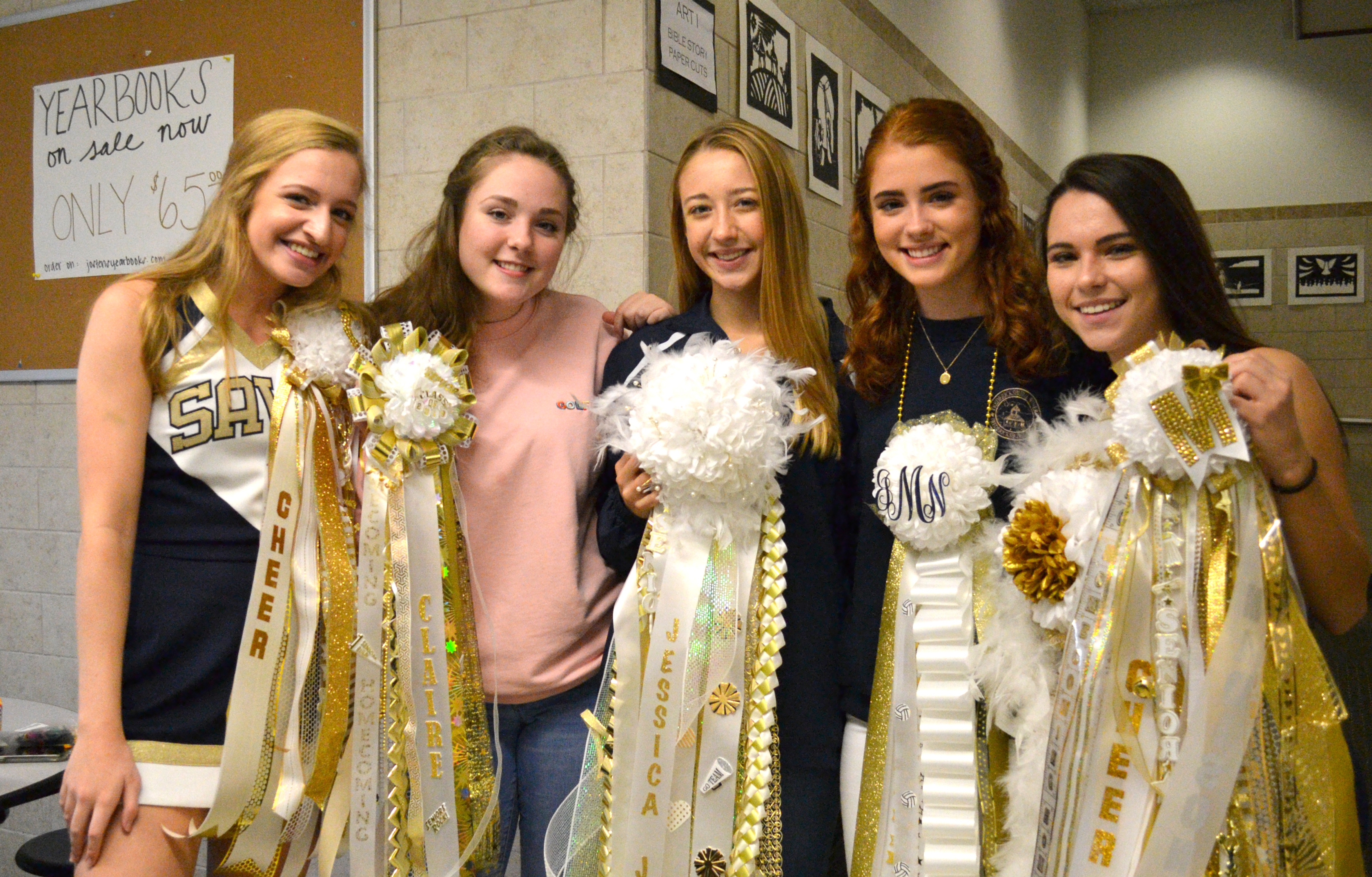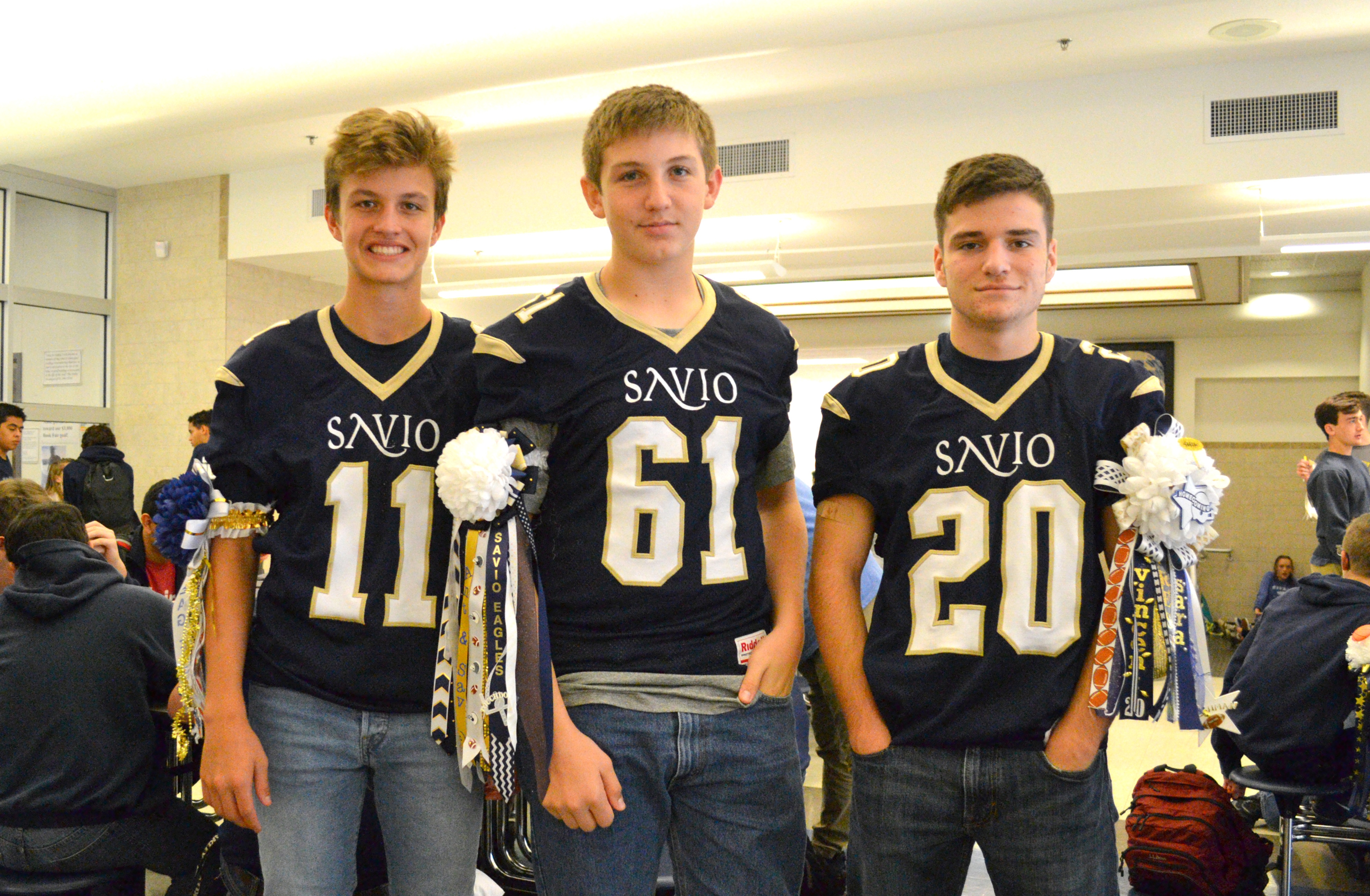 _
St. Dominic Savio Catholic High School is located in northwest Austin, Texas, in an active and thriving community. Savio is a college preparatory school, to prepare young men and women to become faith-filled, visionary and inspirational leaders in service to the Church and the world. St. Dominic Savio offers a faith experience that encourages students to reach their full potential as caring, conscientious, and moral servant leaders. The vision is "Forming Servant Leaders in the Image of Christ." For any questions please contact the Director of Communications, Mrs. Cristina Almanza, by email calmanza@saviochs.org.