Campus News
Alumna Surpasses 1000 Career Kills in Volleyball
October 10, 2018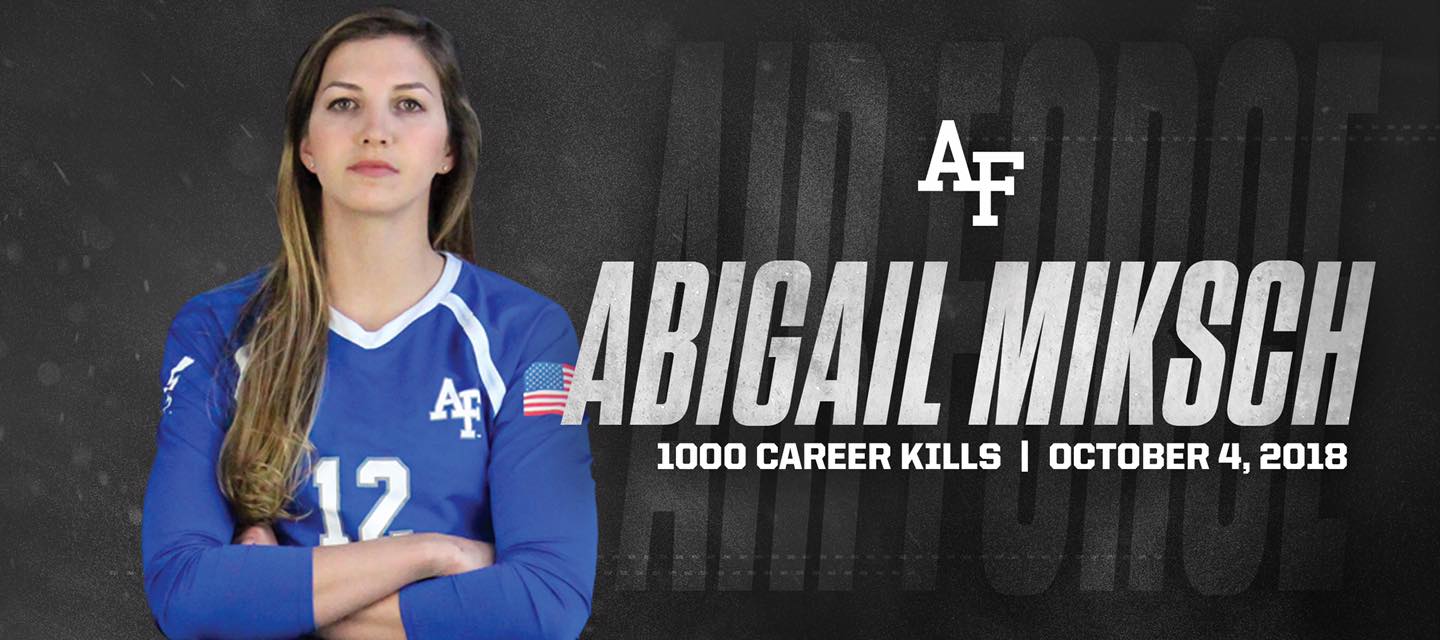 On October 4th, Class of 2014 Alumna, Abigail Miksch surpassed 1000 Career Kills while playing on the Air Force Academy Falcons Volleyball team. Miksch is in her 4th year serving as a cadet and playing volleyball at the Air Force Academy in Colorado Springs, CO. A kill in volleyball by definition is an attack by a player that is not returnable by the receiving player on the opposing team. This often leads to a direct point to the team initiating the kill.
Last school year, Miksch was ranked in the top 10 in the Mountain West Conference for her number of kills and points per set. She also led a squadron as a commander this summer.
Congratulations to Abigail Miksch on this accomplishment! Read More about the Air Force Falcons Volleyball Team.
_
St. Dominic Savio Catholic High School is located in northwest Austin, Texas, in an active and thriving community. Savio is a college preparatory school, to prepare young men and women to become faith-filled, visionary and inspirational leaders in service to the Church and the world. St. Dominic Savio offers a faith experience that encourages students to reach their full potential as caring, conscientious, and moral servant leaders. The vision is "Forming Servant Leaders in the Image of Christ." For any questions please contact the Director of Communications, Mrs. Cristina Almanza, by email calmanza@saviochs.org.