Campus News
Savio Hosts Diocesan Music Festival
April 11, 2018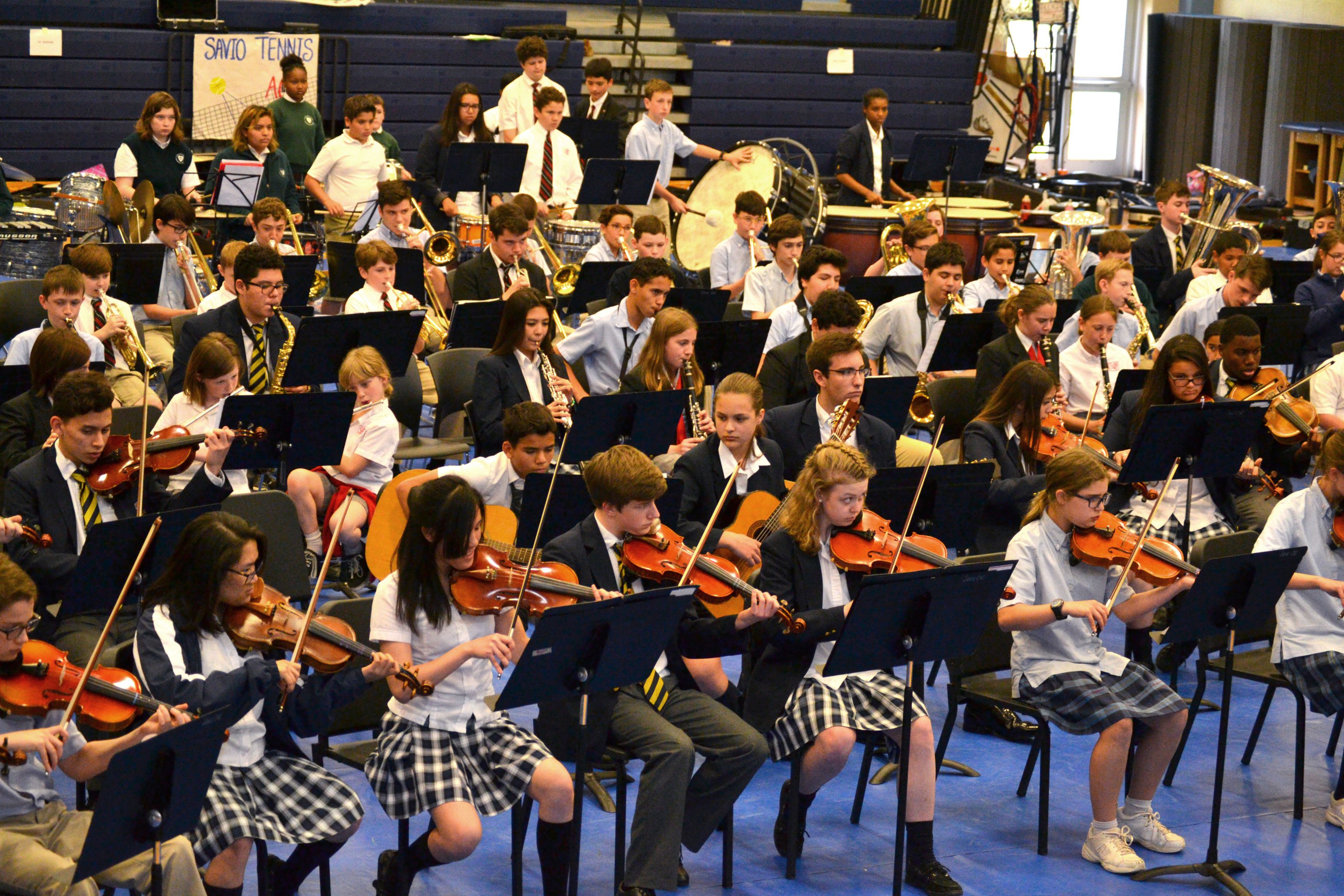 On Friday, April 6, 2018, St. Dominic Savio Catholic High School hosted the Diocese of Austin Band and Orchestra Festival in the Gym. Many students from surrounding Catholic school bands and orchestras descended upon the campus to participate in the festival.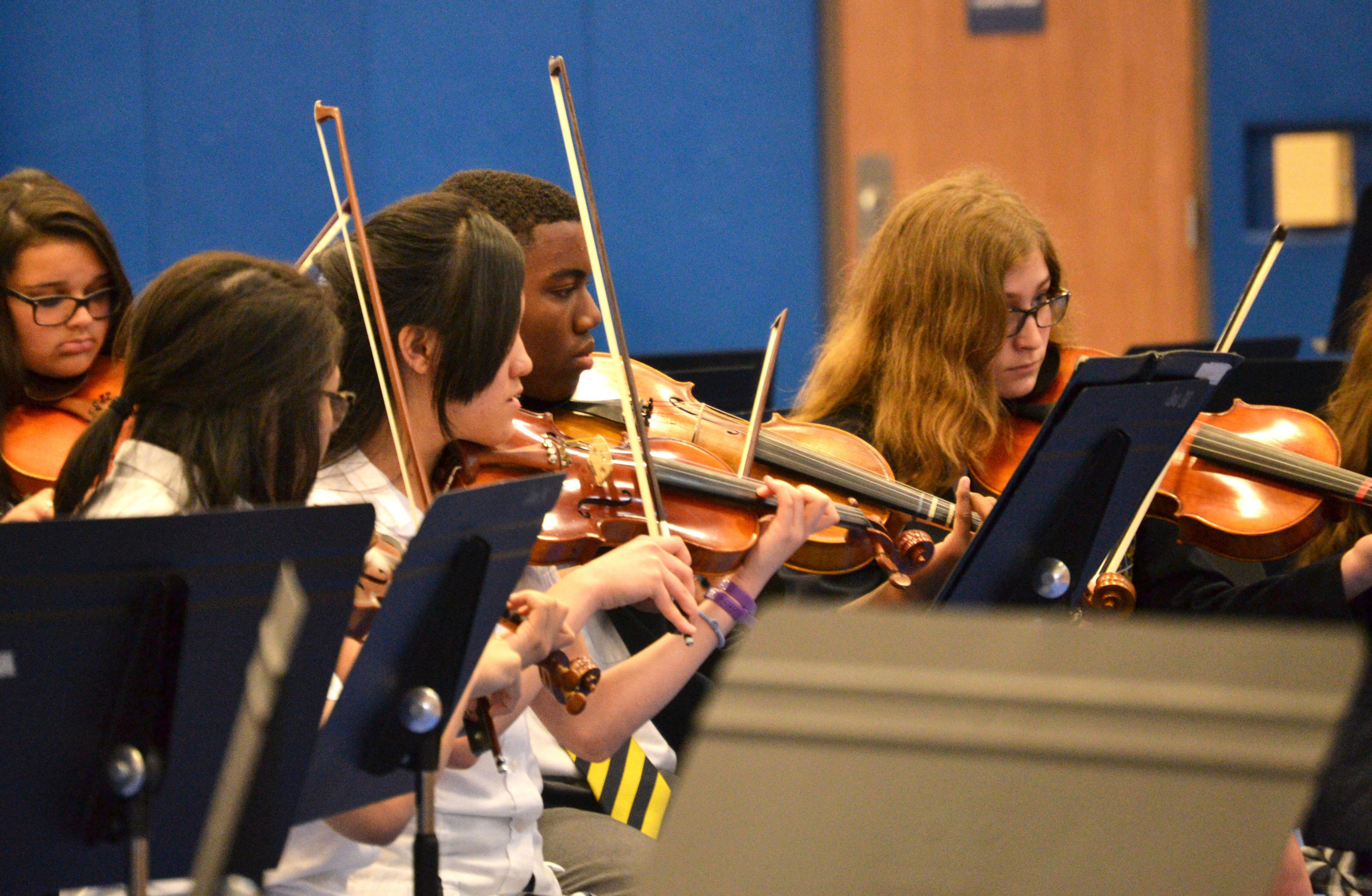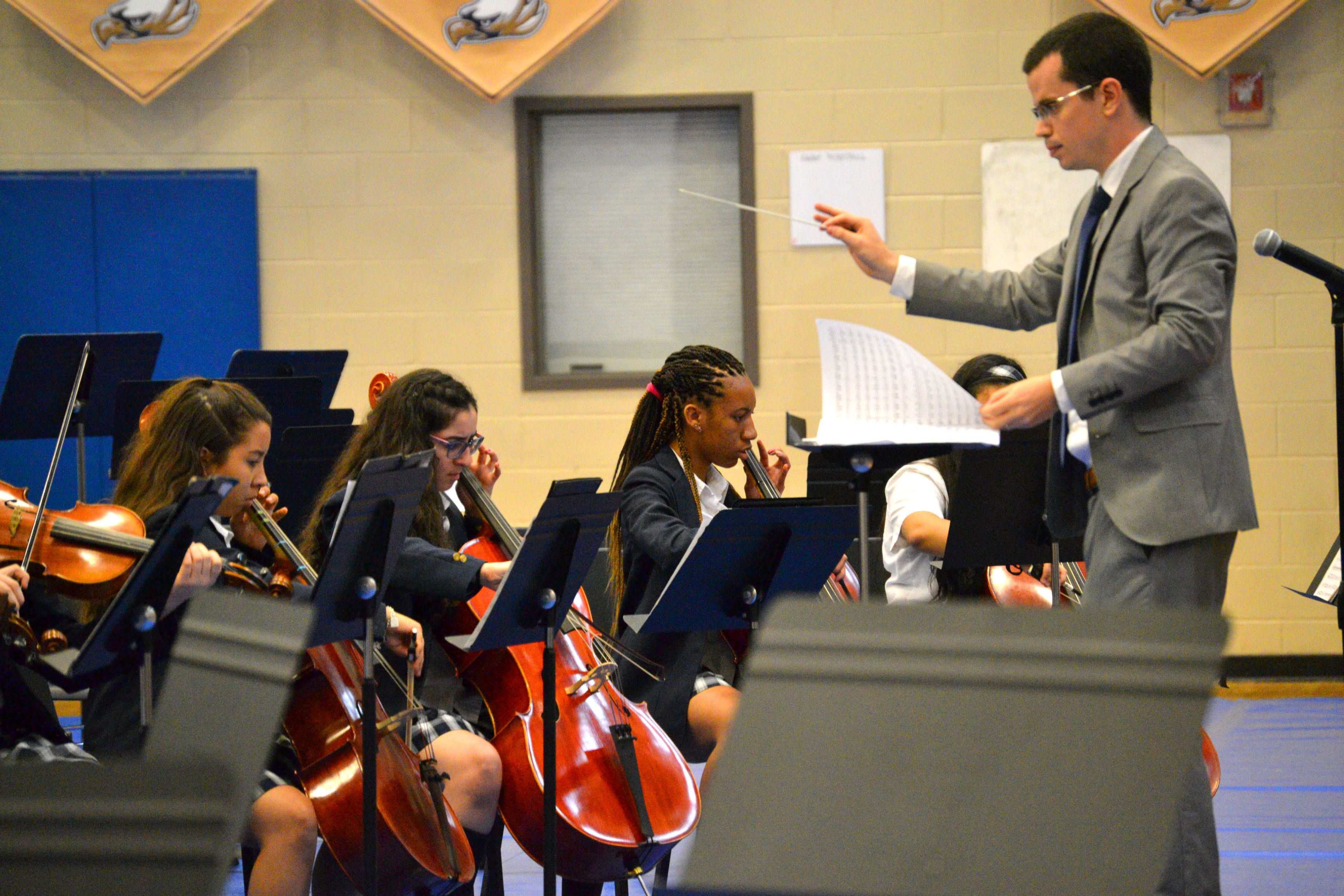 Two ensembles performed from St. Dominic Savio. The String Orchestra played three lively songs, "Dos Fuegos" composed by Robert Sieving, "Forever Joyful" by Brian Balmages, and Quintus by Larry Clark. The Wind Ensemble played two energetic and emotional pieces, "Sparks" composed by Brian Balmages, and "Beyond the Seven Hills" by Michael Sweeney.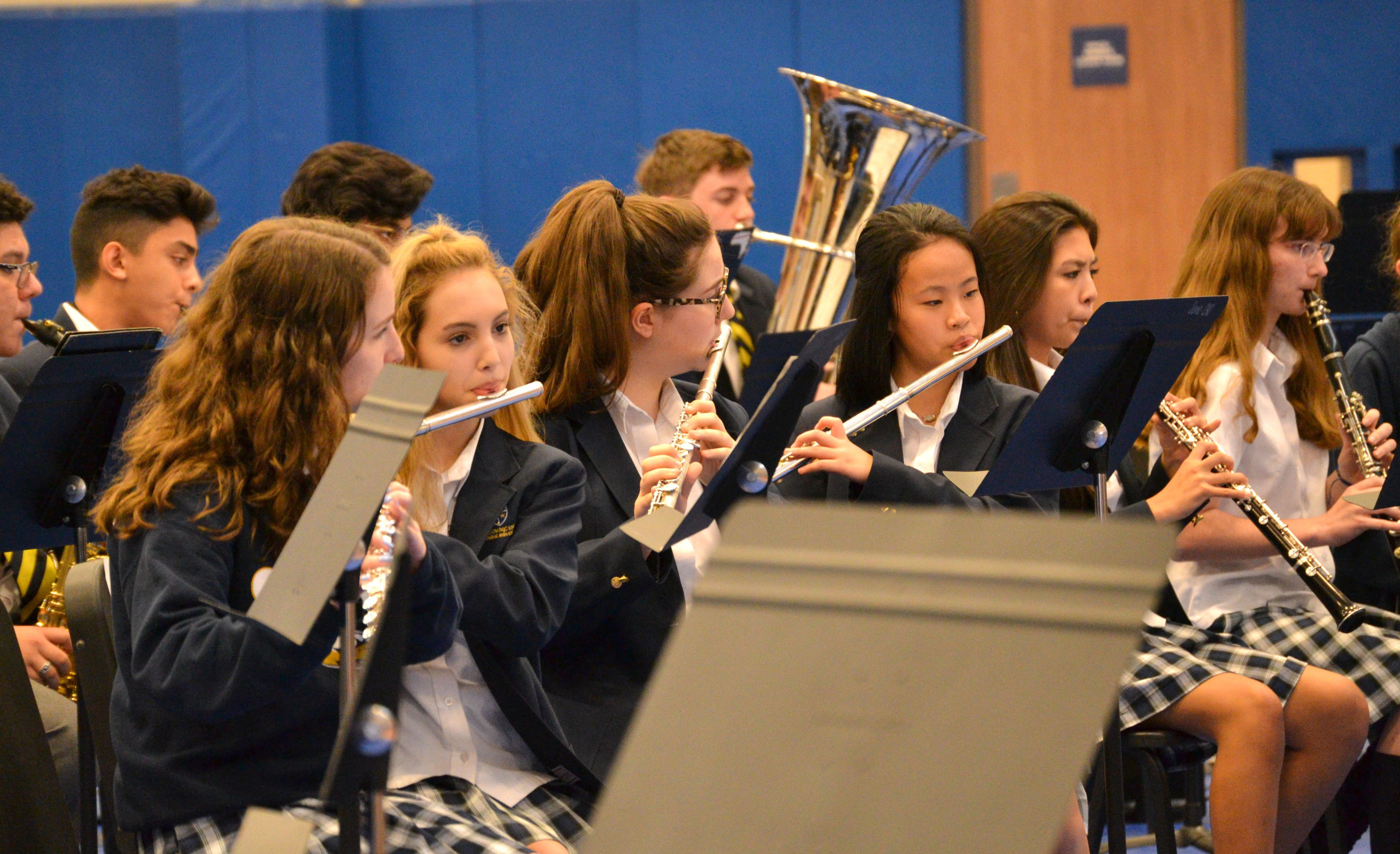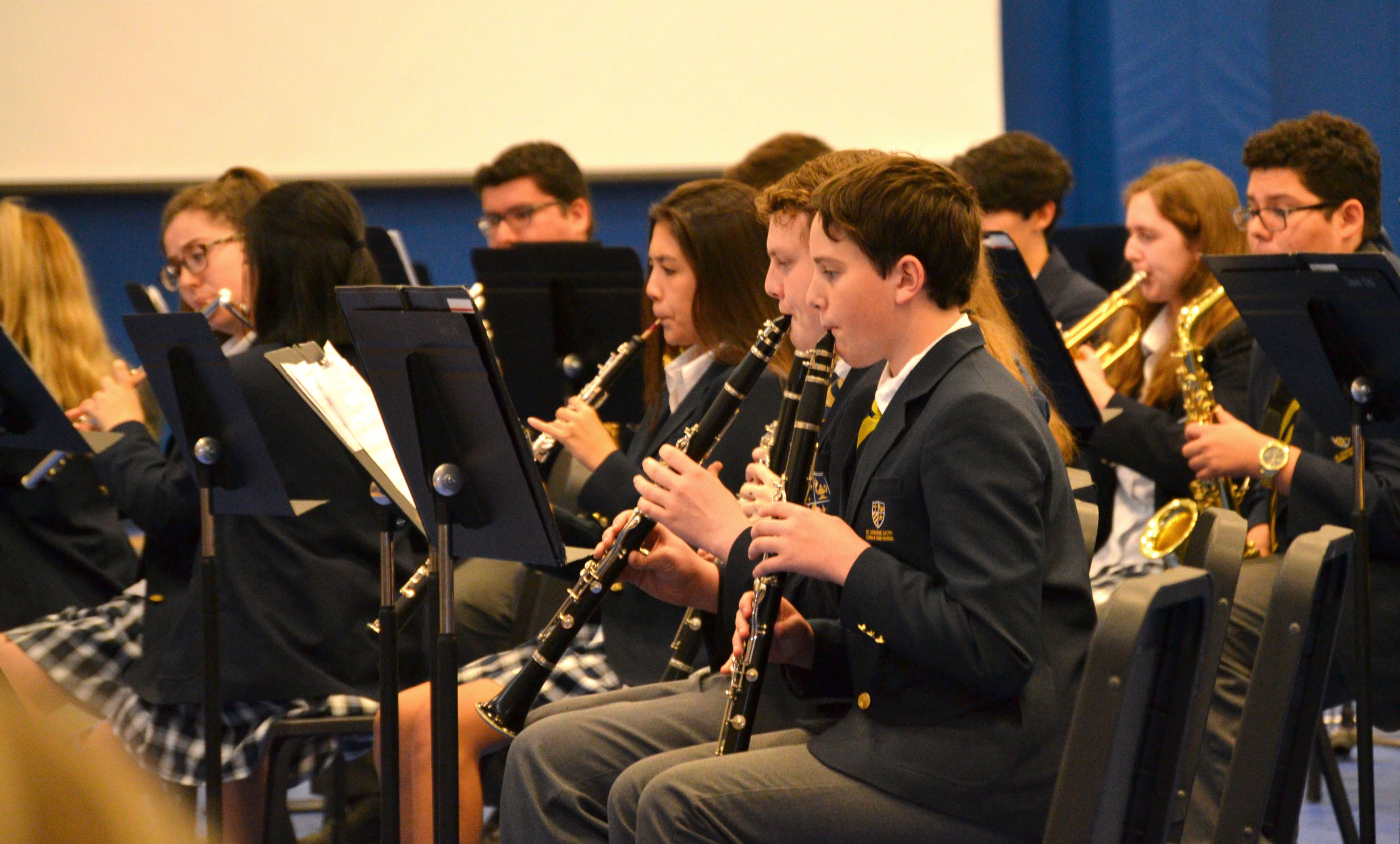 Once all the bands and orchestras had finished playing their pieces, all of the schools joined together to play "The Tempest" composed by Robert W. Smith. The sound of all the bands and orchestras filled the gym with a voluminous, instrumental sound!
Thank you to all of the parent and staff volunteers for their support of this event.