Campus News
Savio Baseball Faced Hyde Park Tuesday; Rematch at Hyde Park Tonight
April 06, 2018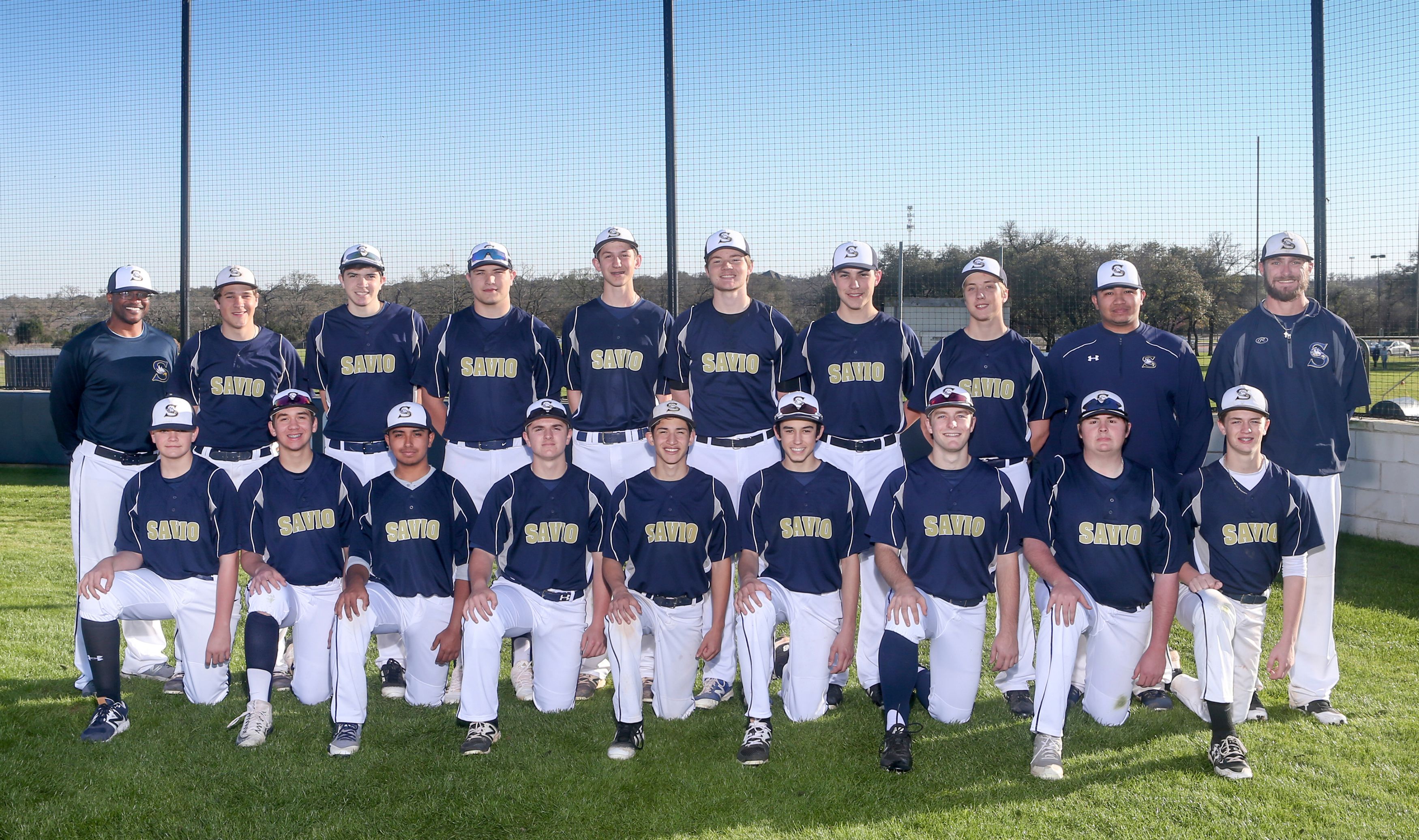 On Tuesday, April 3rd, the Savio baseball team hosted the Hyde Park Panthers in a TAPPS Division II District 4 Conference match up.
Brandon White and Matthew DiTeresa pitched for the Eagles. The Savio bats came alive in the bottom of the 4th inning with Matthew Raebay, Josh Stewart and Brandon White recording hits to help score pinch runner Joseph Gaona. The Eagles lost after a hard fought game but will meet the Panthers again tonight, April 6th at 6:00 pm at Hyde Park.
Savio Freshmen Noah Young and Izzy Rivera both won $25.00 "Support Savio Baseball" gift cards by naming all the seniors on the baseball team and knowing who won the World Series title last year. Every Savio student attending a home game will have the opportunity to try and win a gift card.
Come out and support your Savio Eagles baseball team!